RSS Feed
RSS Feed
Stratics Veteran
Greetings Fellow Avatars!
This week's update brings us an entirely new adventure scene — Spindelskog! Located in Mistrendur, this new scene is for
Episode 2 Access
holders, and features a new quest and several new creature variants! Also, many changes are coming to how we process Player-Owned Town vouchers. Dynamically scaled scenes have received a new style tier marker, and subscriber reward login items will receive more varied themes going forward. For those wishing to participate in any
community activities
, upcoming one-time and recurring community events have been announced! Be sure to also review the
Players Guide
and
Known Issues
list for additional information on recent changes and upcoming fixes. Now, let's see what we have for you in this week's edition of Update of the Avatar:
News Announcements
Community Updates
New Adventure Scene: Spindelskog!
Spindelskog is an entirely new Episode 2 adventure scene in Mistrendur! Spindelskog is located far to the northwest of the continent on the westernmost island. Hidden within the tangle of an ancient forest, this adventure scene contains dangers never before faced by the Avatars of New Britannia! Shadowy beasts lurk within, such as the Onus and Feram Cavas! These vile creatures posses terrifying abilities sure to thwart any trespasser!
Skarde, a brave traveler from Tanglemire stands just within Spindelskog's entrance and awaits the arrival of any Avatar brave enough to test their mettle beneath the sun deprived canopy of this accursed wood. He speaks of the "pale ones" and warns newcomers of the curse which plagues this blighted land.
Currently a Tier 10+ adventure scene, Spindelskog will soon be adjusted to offer a variety of additional scaled difficulties. The scaled versions of the scene should patch in shortly, but in the meantime, please enjoy the first available version at "Easy" difficulty. Upcoming difficulty tiers to be added are tentatively Normal (Tier 12) and Hard (Tier 14). Only players with
Episode 2 Access
will be able to adventure within this new scene. Will you aid Skarde upon your visit to Spindelskog? If so, bring your companions, oh brave ones! The dangers here are not to be taken lightly.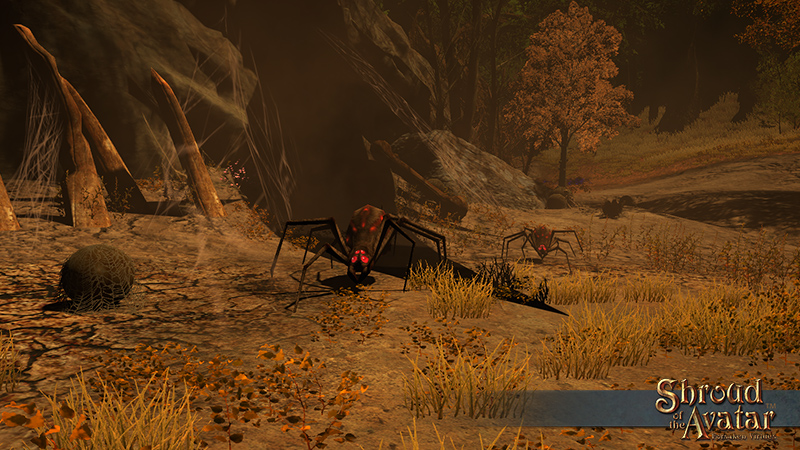 Latest News Q&A Friday Livestream!
Another weekly Community Livestream is this Friday, June 26th at 4PM CT on
Twitch
! Join Chris "Atos" Spears, and other development team members for a community 1 hour livestream!
To enter the prize drawings, type "soaking up the rays" into any in-game chat channel OR make a purchase on the website add-on store. Please submit questions into
Twitch Chat
by inserting
!question
at the beginning of your text. Watch on
Twitch,
Friday at
4 PM
CT!
Player-Owned Town News!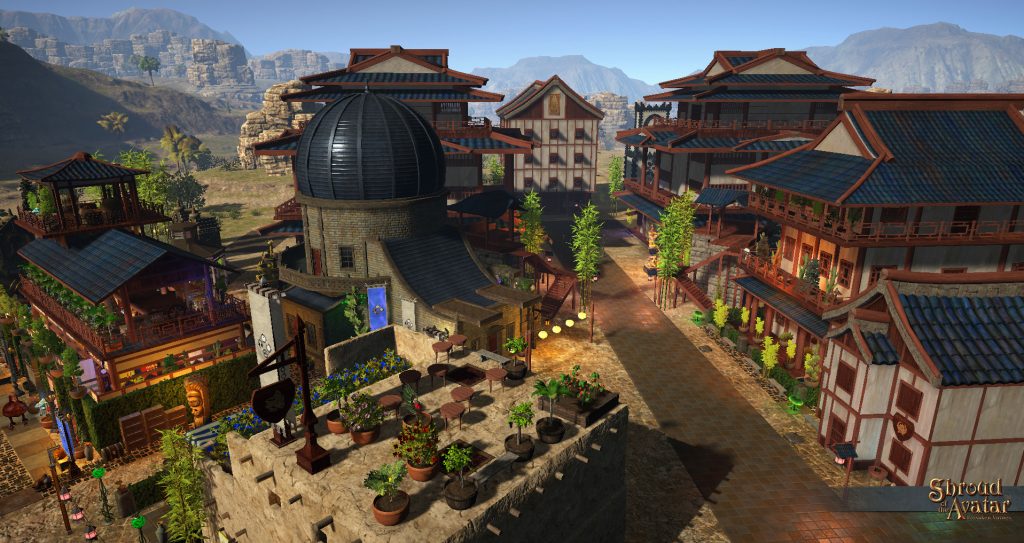 New Player-Owned Towns Available:
In celebration of Lord British's birthday and in the foreseeable future, players will once again be able to purchase new Player-Owned Towns on the web add-on store. The player town feature of the game is one of our most intriguing and enjoyable systems, and now more players will have a chance to become a governor. All new towns can be placed directly on the overworld in Novia and Hidden Vale, but Mistrendur placement is still exclusive to those who purchased Episode 2 transfer vouchers or Episode 2 new town vouchers in the past.
Town Service Voucher Changes:
Until now, there were two town service vouchers. The $50 Player-Owned Town Transfer Voucher allowed players to transfer an entire town from account to account and the $25 Player-Owned Town Submission Form Unlock Voucher was used for all other POT-related tasks. Both vouchers are being replaced by the new ones described below:
$25 Player-Owned Town Minor Work Request: Tasks that are covered by this voucher include:

Add or change the targets for up to 3 interconnection teleporters (balloon, wagon, boat, or hatch, as appropriate for the POT biomes). Note that Mistrendur POTs still have the exclusive ability for unlimited distance in their interconnection change requests, while Novia and Hidden Vale towns will still be limited to interconnection locations within a geographical proximity. (Since Mistrendur still lacks much in terms of nearby content for those governors, we thought it best to allow them to keep and even add interconnections regardless of distance. Future plans include allowing POT governors to set up their own interconnections thereby minimizing the need for interconnection-related vouchers.)
Slightly adjust the location(s) and/or orientation(s) of their interconnection teleporter(s). (Note that interconnection teleporters must remain by the central hub of each POT but can be moved, for example, from one side of a bridge to the other, or from one side of the docks to the other.) POT owners with multiple interconnection teleporters of a given type can request that they be replaced with a single list teleporter. (For example, a POT with 5 boats can request they be replaced with a single "list teleporter" that links to the same 5 targets.)
Move an overworld POT to a new overworld location, or from one nested location to another nested location. Mistrendur POTs can move to Novia or the Hidden Vale if they so choose, but Novia or Hidden Vale towns cannot yet move to Mistrendur without an applicable Episode 2 Town voucher.
$50 Player-Owned Town Major Work Request: Tasks that are covered this voucher include:

Transfer a POT to another account.
Change the POT's name, biome, or both. Note that the POT will need to be emptied prior to implementation otherwise all belongings in the POT will be moved to their respective owners' banks. Also, all interconnection teleporters will be migrated to the newly created version. (Previously biome and name changes were available with purchase of a $25 voucher, but after much consideration, these requests now require the $50 voucher due to the amount of work required to perform these tasks. In both cases, the town must be entirely reset, which takes a considerable amount of developer effort and time.)
Merge two POTs. (NEW!) Now, governors can request the merger of two Player-Owned Towns! If both POTs are owned by two different players, as with a transfer between accounts, both parties must provide permission for the merge to customer service (at

[email protected]

). The owner(s) will designate which POT will be removed from the game, and which POT will receive the value of the town to be removed. A town's value cannot exceed the value of a Megalopolis, which currently is the largest town size available.
Change a nested POT to become an overworld POT. POTs nested within Novia or the Hidden Vale can move to the overworld map of either Novia or Hidden Vale. POTs nested within Mistrendur can move to the overworld maps of Mistrendur, Novia, or Hidden Vale. (As a goal, we're providing a means for all nested towns to find their way onto the overworld map. Expect more placement options to become available as continents continue to be added to the game in upcoming episodes.) Note that POTs without Episode 2 access that move to the overworld may find themselves too far from old interconnection targets, so please keep this in mind when choosing an overworld location.
Two minor work request items may be requested with a major work request voucher, but each voucher is still limited to 3 interconnection changes/additions. For instance, with the major work request, a governor could also include as many as 3 interconnection changes (as the 1st minor work item) and a teleporter change from balloon to a wagon (as the 2nd minor work item).
Player-Owned Town Crown Upgrades:
Players may now officially request town upgrades using Crowns of the Obsidian (a.k.a. Crowns or COTOs). We've managed to perform some of these upgrades in the past, and now the process is completely refined and ready for full implementation. Simply put in your request through customer service (at
[email protected]
), indicate which town is to be upgraded and in which character's inventory the appropriate amount of Crowns is available. Customer service will remove the Crowns from your character and initiate an upgrade request. Also, your town's record will be updated such that if you choose to purchase an upgrade via the web store, this option will still be available. This upgrade option is exceptionally helpful to teams and guilds who upgrade their towns through a collaborative effort. These upgrade requests must be performed by the governor and the governor's character must be the one holding the Crowns used for the upgrade.
Town Form Changes:
Very soon, the online POT form will be revamped. When players access or unlock their online POT form, we sometimes receive feedback or notice confusion about certain aspects of the form. Through the years, portions of the form have become either obsolete and/or misleading to governors making change requests for their town. We want to improve and streamline every governor's experience, and the changes to this form is a part of that desire.
Expect all of these town service changes to become available as we approach Lord British's birthday. We hope governors enjoy the improved experience, and we welcome any upcoming new governors to the Player-Owned Town system.
New Scene Difficulty Tier Markers!
With the arrival of the new dynamically scaled difficulty concept for Episode 2 adventure scenes, players will start seeing a new type of difficulty tier marker to provide a graphical representation of the player selected difficulty just inside the entrance of each applicable scene. The difficulty levels available are "Easy," "Normal," "Hard," and "Extreme." The old tier markers had up to 5 skulls on a spike–the more skulls, the harder the difficulty. Also, a ribbon on the top meant "plus" in that there was at least one large section (not just one enemy) within that same scene that was a notably higher difficulty.
These new tier markers include five shelves. A skull on the bottom shelf means you're in the Easy version of the scene. A skull in the second shelf from the bottom means you're in the Normal difficulty. Third from the bottom means Hard. Fourth from the bottom means Extreme. The top shelf is reserved for the "plus" marker or some other future use.
Tier markers also appear in the overworld, and Mistrendur's tier markers are handled in a special way. For example, if the scene has a Normal and a Hard difficulty, the overworld tier marker will have skulls both on the Normal shelf and the Hard shelf to let you know both modes are available. We hope you enjoy these new tier markers. As more scaled scenes arrive in the Episode 2 continent of Mistrendur, these new markers will be a great indicator to the dangers players are about to face.
Reward Item Collections!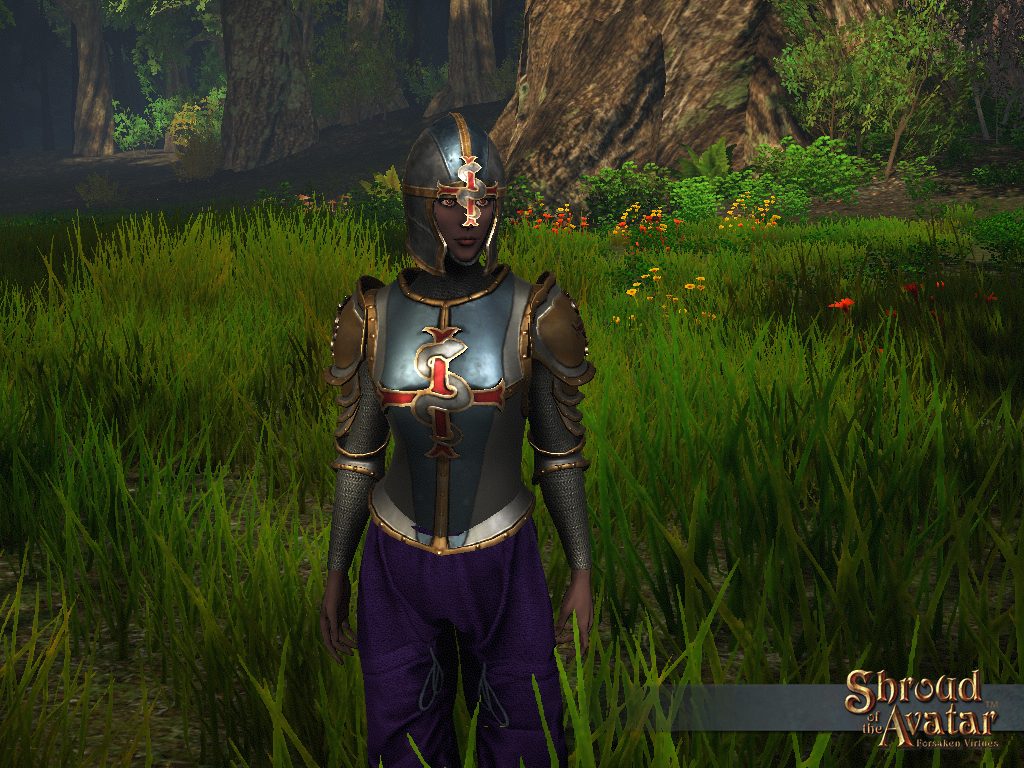 Recent player feedback about the decoration and gear login items created each month for
Rewards Program
subscribers has led the team to rethink what types of rewards are delivered in a given release, in order to appeal to all different types of players. A desire for more immersive or functional gear items became evident as we read through the feedback. Moving forward, players can expect a more varied selection of items in order to provide a balance between intriguing gear, immersive decoration, and vanity/fun type login rewards.
To further enhance the login items provided for the Rewards Program, a collections type concept has also been implemented. During Lord British's Birthday Bash in 2017, a unique plate helm was delivered to players which never received any other plate armor counterparts to complete the set. In the months ahead, one additional piece of Lord British Plate Armor will be forged by master artist Damon and delivered to players amongst their Rewards Program login items. The Lord British Chest Plate Armor arrives this month as our first piece in a collection of new Lord British-themed items. For the time being, the helm will still cycle through the Vault periodically as a rare and more difficult item to obtain. When this collection is fully delivered, expect other amazing collections to become available to subscribers in the future. Also, reward and monthly login items will become available in the Crown Store towards the end of each month in case subscribers want to receive addtional copies of these items, or if non-subscribers would like to acquire them separately without a subscription.
Crowns, Deed Upgrades & Two Hour Flash Sales!

In celebration of Lord British's birthday, various sales will begin on Friday morning and extend throughout the holiday. Crowns will be on sale for 20% off. Deed Upgrades will be 30% off! To upgrade a deed, place the deed into your inventory, then right-click the deed to reveal upgrade options. But that's not all! Two Hour Flash Sales will also commence on Friday morning! So watch your clocks, Avatars! A new batch of 9 sale items will rotate into the in-game Crown Store every 2 hours!
Players have until Monday, July 6th at 1PM CST to take advantage of these great discounts, at which time all 3 sales events expire. Happy shopping, Avatars!
New Store Additions: BBQ Smoker Cooking Station & More!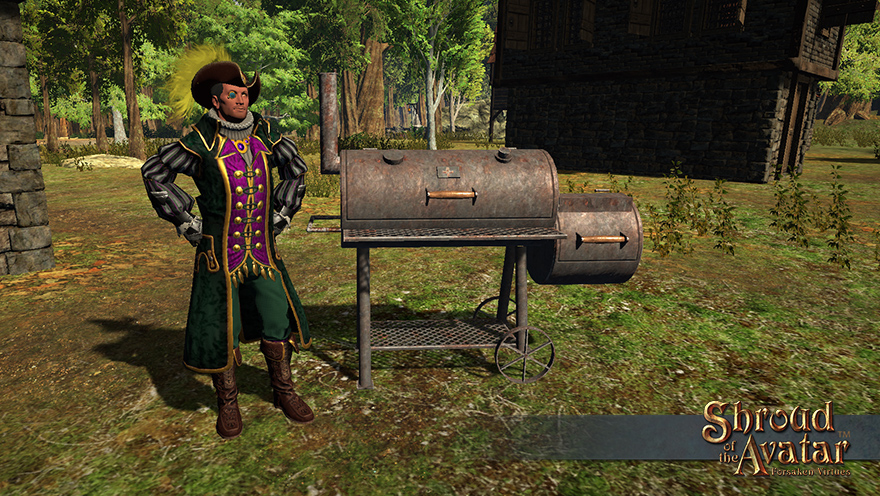 Cooks now have a wondrous second option for a crafting station style — the BBQ Smoker Cooking Station! Just perfect for the outdoor BBQ with fellow Avatars! This new cooking station will become available very shortly. For the Avatars seeking to display pipes throughout their properties, two new Steam Pipe 10-Packs are available on the Crown Store! Thick and thin varieties of pipes can now extend throughout your dungeons, basements, homes, and towns as a wonderful display of technology!
BBQ Smoker Cooking Station
Thick Steam Pipes 10-Pack
Thin Steam Pipes 10-Pack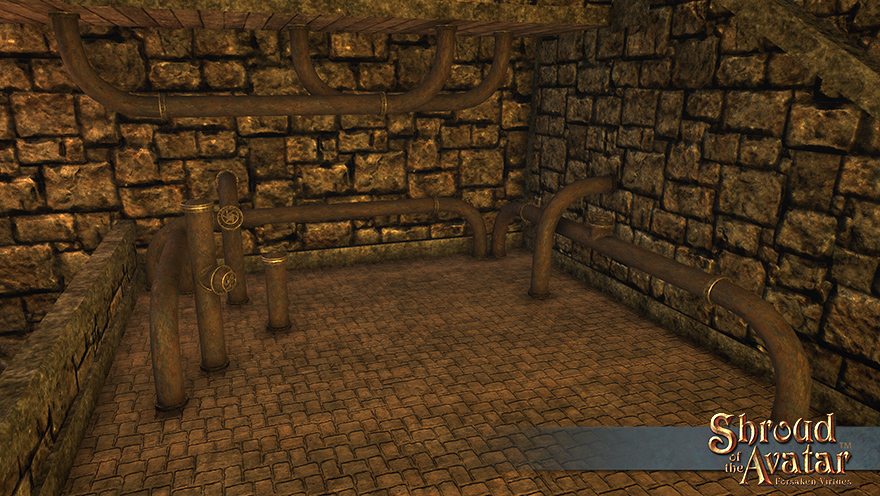 Also, we're scouring the realm for items that have long been missing from the store. Here's a small glimpse of additional items once again becoming available for purchase in the coming weeks:
Blue Tile Roof 2-Story Row House
Blue Tile Roof 3-Story Row House
Rustic 2-Story Village Home
Rustic 2-Story with Balcony Village Home
Rustic 2-Story with Loft Village Home
Gift Boxes 3-Pack
Silver Clockwork Armor
Silver Clockwork Armor Pattern Pack
Smoke Virtue Emote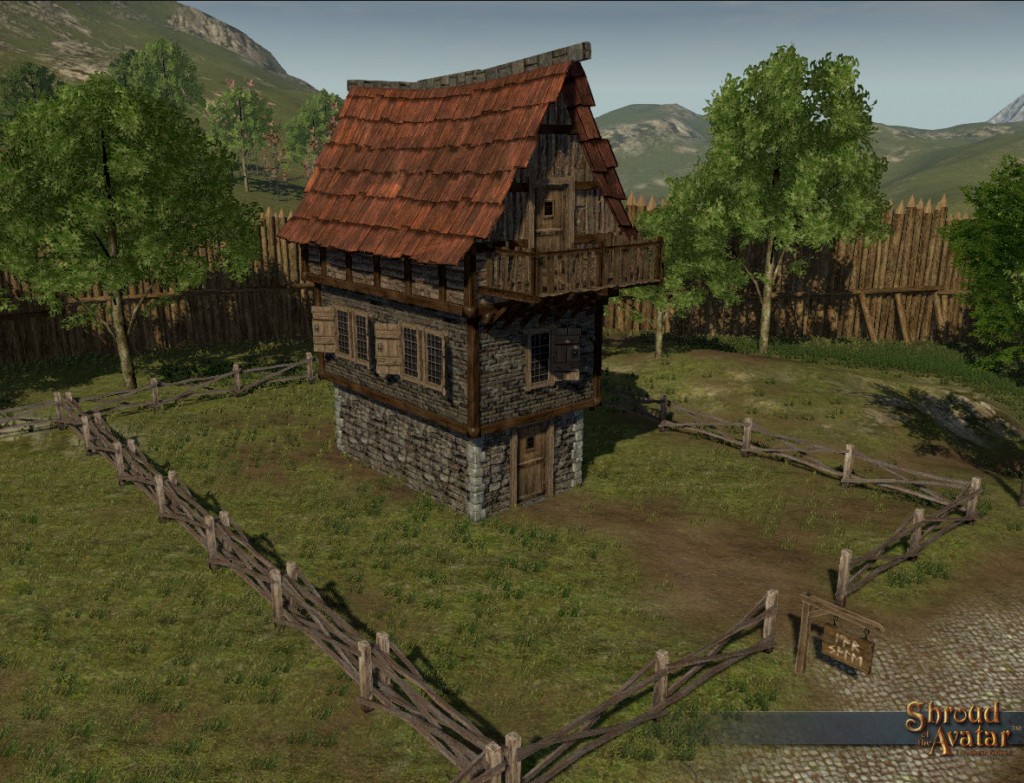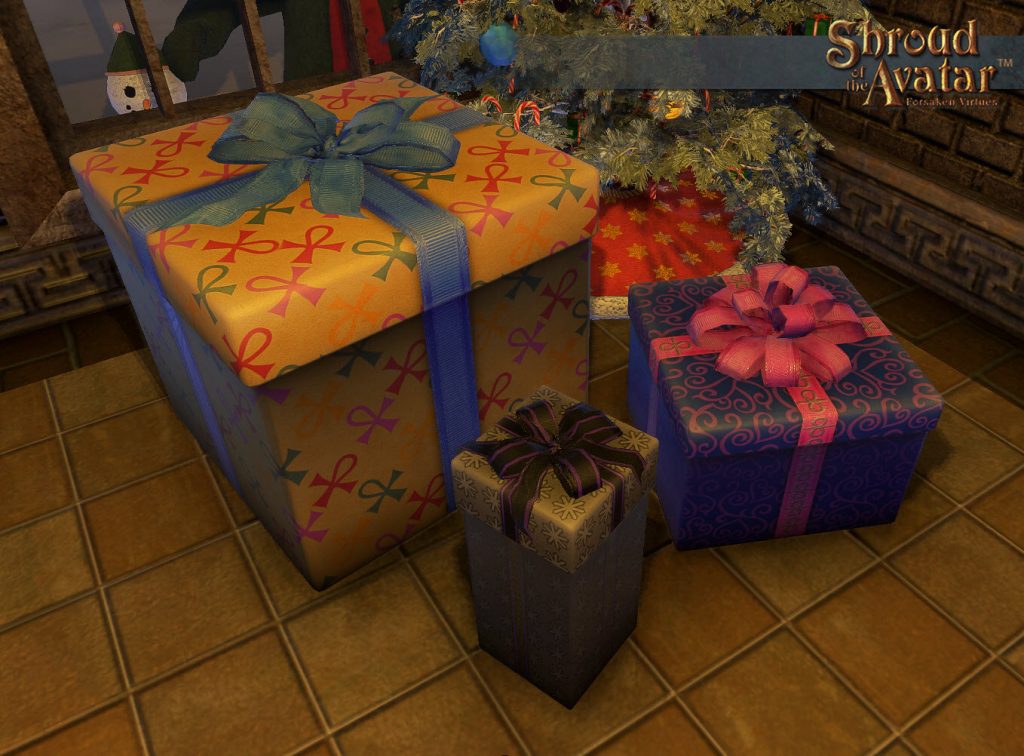 July Login Reward: Picnic Table & Bench Set!
Get to cooking, Avatars! Now, with this splendid picnic set, players can have a stylin' BBQ with friends! The tablecloth can be dyed, so players can show off their guild colors or simply color coordinate with the various items placed upon the table. Simply log in during the month of July, and this picnic set will become available in the Rewards Window.
Release 79 Reward Program Login Reward Items: Lord British & Summer Theme!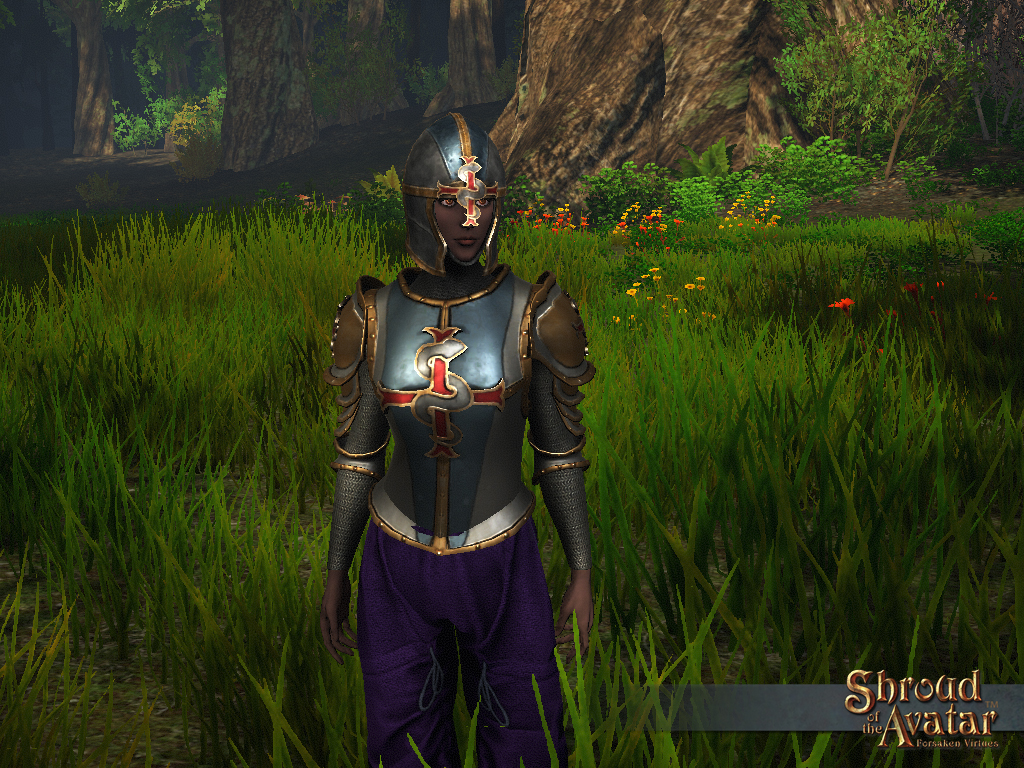 Avatars!
Rewards Program
login reward items for Release 79 are Lord British and summer themed!
Reward Program
members will receive these items immediately upon logging in during Release 79!
Lord British Plate Chest Armor
Pig on a Spit (Turns when activated)
Veggies on a Spit (Turns when activated)
Aviator Sunglasses (Lens and Frame Dyeable)
Horn-Rimmed Sunglasses (Lens and Frame Dyeable)
Rectangular Sunglasses (Lens and Frame Dyeable)
Round Sunglasses (Lens and Frame Dyeable)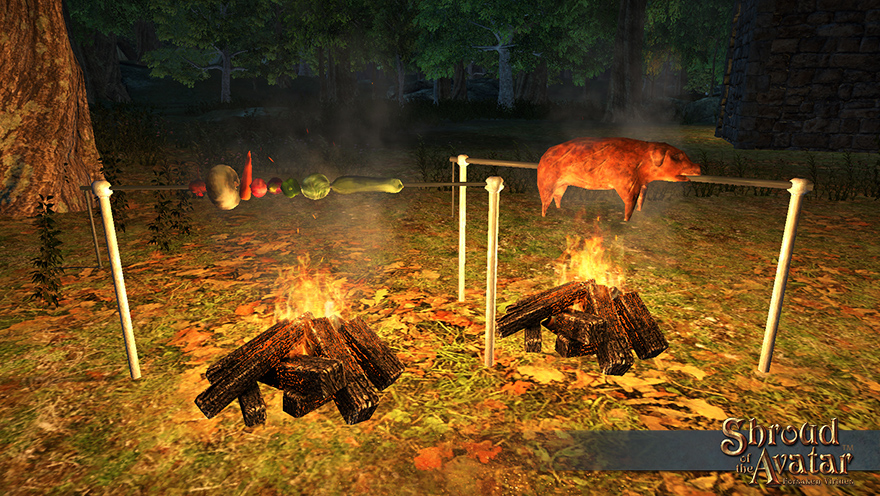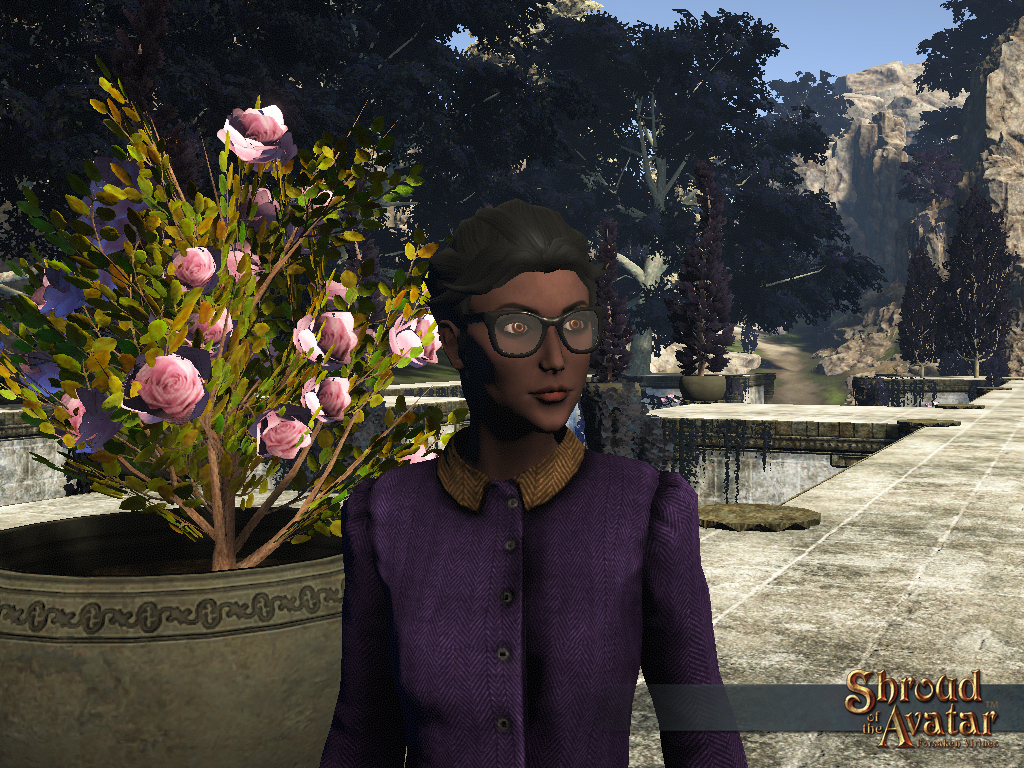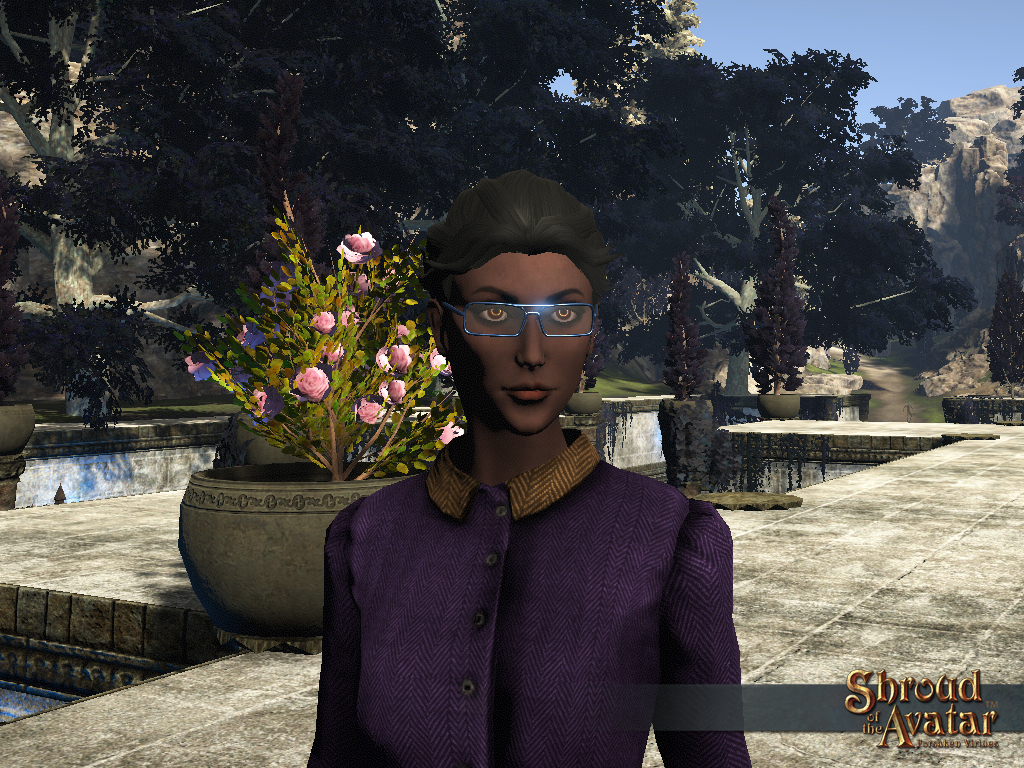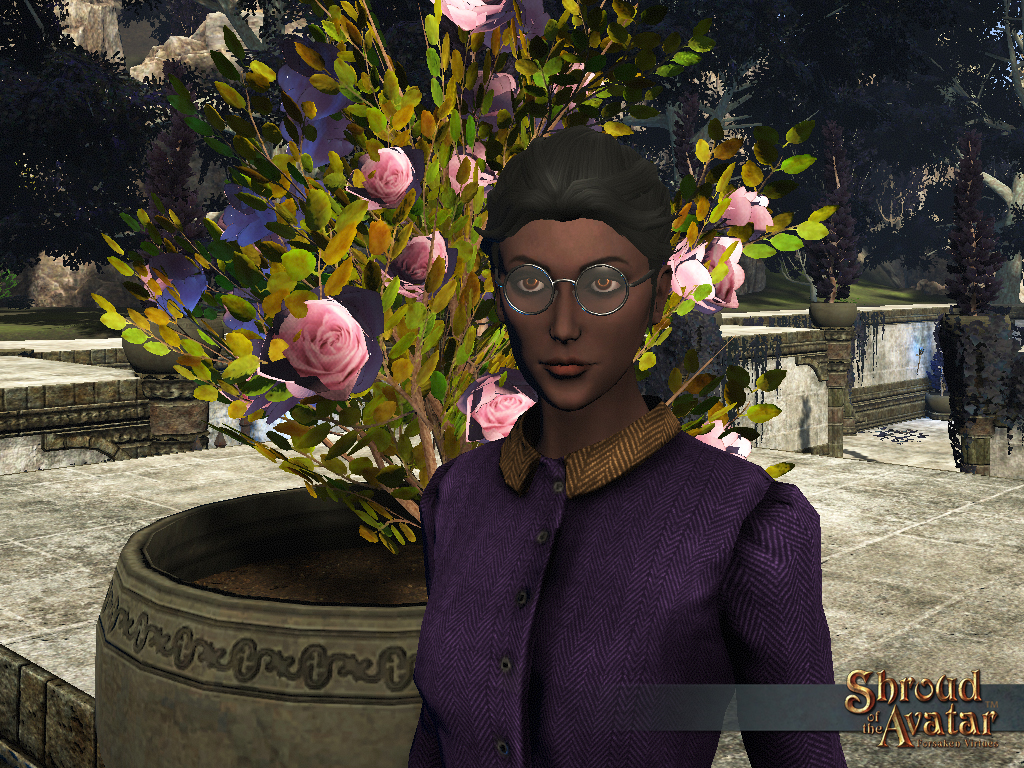 NOTE: You must login during the release to receive each release's rewards.

The
Shroud of the Avatar Rewards Program
lets you earn the best rate on purchasing Crowns, AND receive monthly reward items!
For the low price of $9 USD per month you will receive the following: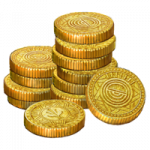 900 Crowns of the Obsidians every month
Monthly Login Reward Items (3 per month)
Exclusive Title every 3 months

3 Months: Keeper of the Faith
6 Months: Keeper of the Word
9 Months: Keeper of the Vow
12 Months: Keeper of the Flame
15 Months: Keeper of the Oath
18 Months: Keeper of the Pledge

Pick any Dye 12-Pack every 6 months
Pick any three of the 7 Obsidian Potions every month, including:

Potion of Capacity: Increases carrying capacity
Potion of Conservation: Reduces reagent use chance
Potion of Expedience: Swift gathering on all gathering skills
Potion of Precision: Increases Meticulous Collection to all gathering skills
Potion of Preservation: Reduces armor and weapon damage
Potion of Reclamation: Increases Salvage and Repair to all production skills
New Vault Round!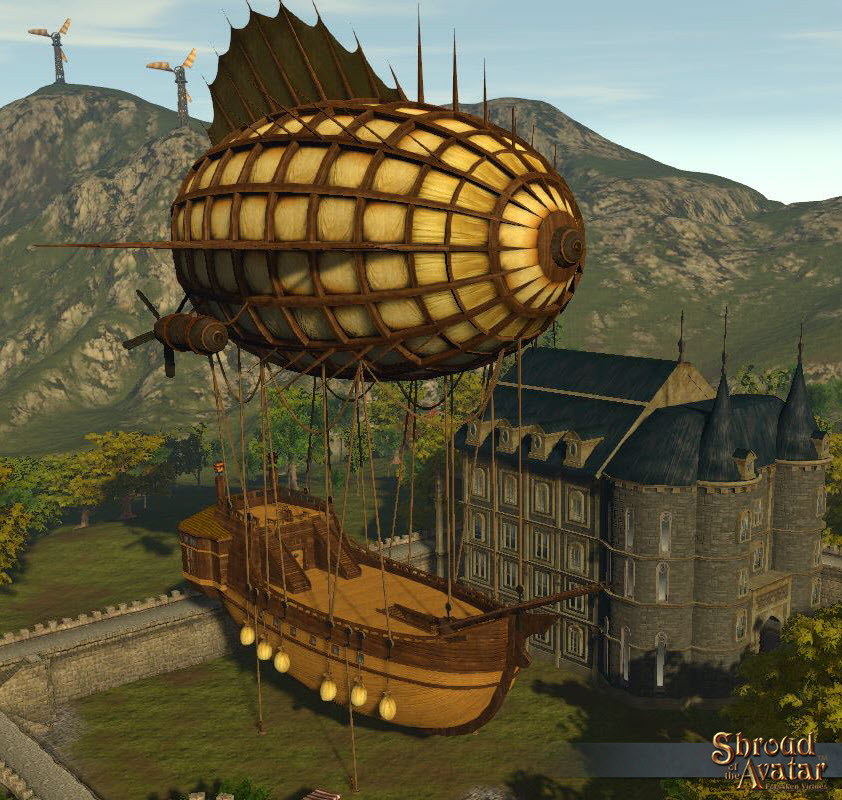 The current round of Vault items are available until
Thursday, June 25th
at Noon CT. At that time, the next round of 9 items will be available for two weeks, and then the next, etc.
Airship City Home
Battle Banner
Wizard Tower Village Home
Hacked Oracle Crawler Decoration Pet
Red Squirrel Decoration Pet
Battle Banner
Elven Peaked-Roof Village Home
Viking Three-Story Stronghold Town Home
Longboat Dry Dock
Aether Aeronaut Helmet
Double EXP Continues!

Head out into the lands of New Britannia and charge headlong into the dangers therein, Avatars! For the near future,
Shroud of the Avatar
players will receive double experience points (EXP) for their endeavors in Adventure and Crafting! Hourly EXP attenuation limits have also increased. Please take advantage of the extra experience points! Stay home, stay safe and explore New Britannia!
World & UI Changes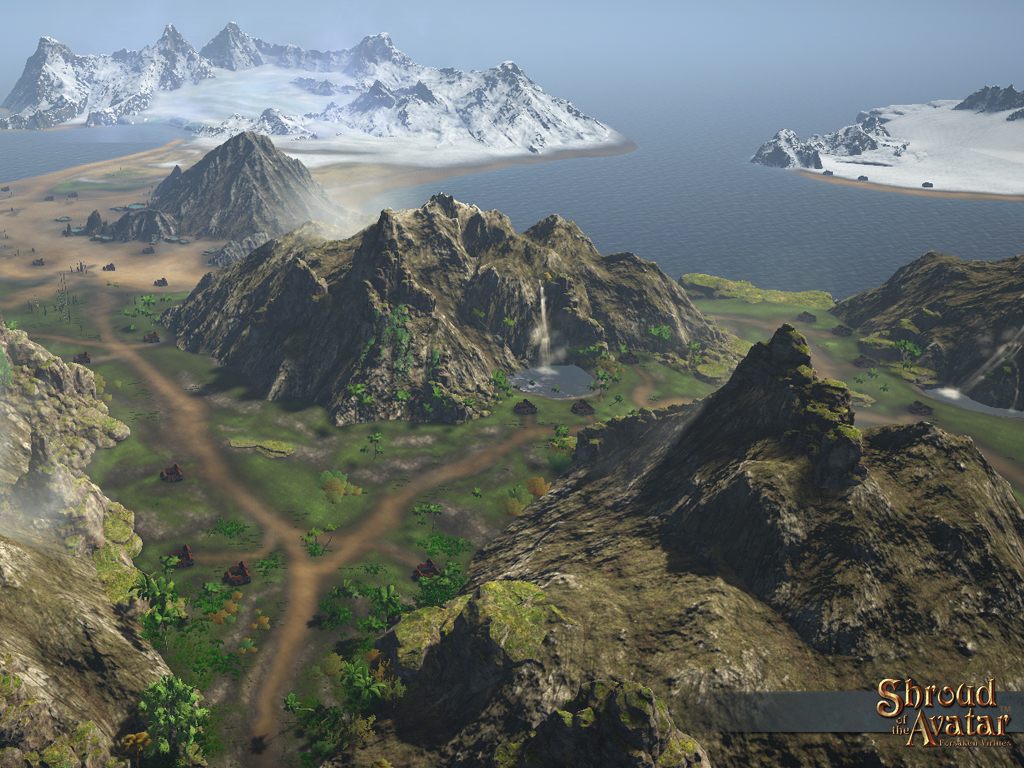 These miscellaneous updates affecting the game world or aspects of the user interface (UI) patched in during R78, will go live with R79, or will go live shortly after R79:
Spindelskog: The first unique Episode 2 scene has been added to northwest Mistrendur. This scene features a new quest and a variety of new creature variants. Only players with Episode 2 Access will be able to enter this scene.
Myrkur: This new scene features dynamically scaled challenges and is based upon the existing dungeon known as Despair. Myrkur is also only available to players with Episode 2 Access.
Dynamic Creature Names: The names of dynamically scaled creatures now feature names indicating their relative difficulty.
Kingsport: Added a list teleporter boat to "Coastal Towns" (Brave Coast, Estercove, and Port Mirren) on the newly-expanded docks at Kingsport.
Crafting, Items & Economy Changes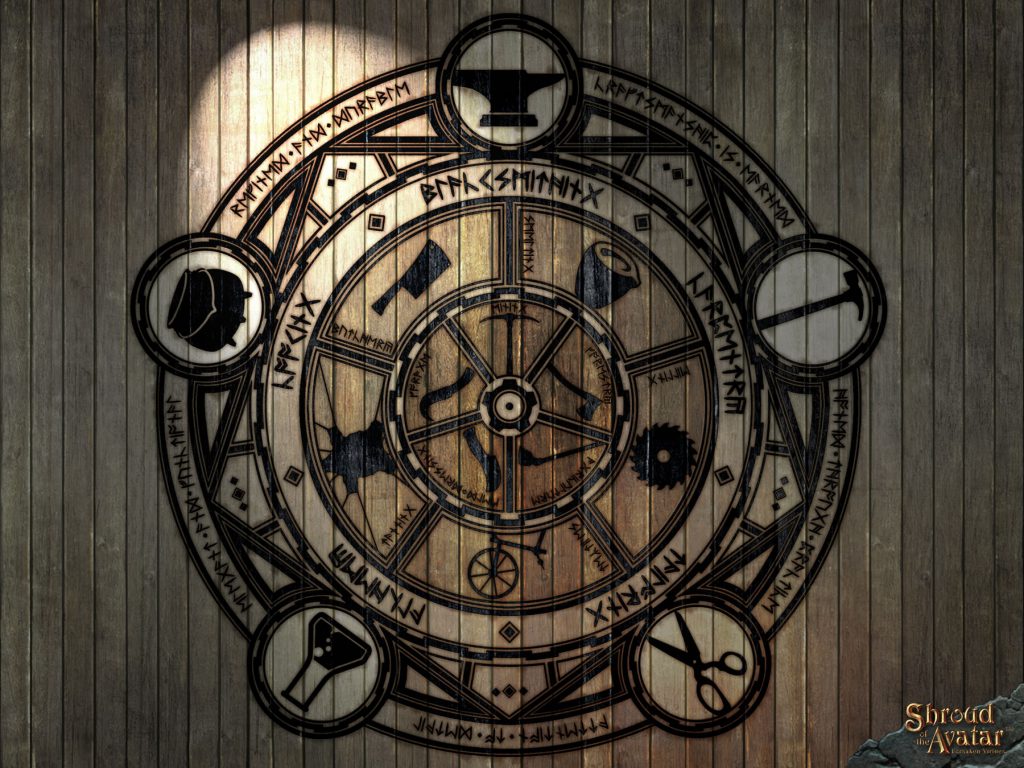 These changes to the player economy, in-game items, or crafting patched in during R78, will go live with R79, or will go live shortly after R79:
Vault Automation: The store's Vault now rotates every week instead of every 2 weeks and is fully automated. This change will free up significant developer time since the Vault items will no longer require manual loading.
Dragon Skinning: Meticulous collection skinning results of dragon corpses has been greatly improved.
Upscale Stable: This decorative stable can now be partially decorated.
Fancy Storage Shed: The walls of this decorative shed can now be decorated.
Focus Battery: This item now drains focus at a MUCH lower rate.
BMC Ring: Only one Ring of the Unknown BMC Member can be equipped at a time.
Basement NPC Limits: All basements have received an additional 3 slots for NPCs.
Store Item Polish: Many store items received improved descriptions. Some store items received drastic price reductions such as some of the 4-Story Row Homes, the larger Ornate Moondials, the large Stone Dragon Statues, and the large Topiary Dragon Statues.
POT Water Conversion Statues: Newly purchased salt and fetid water conversion statues are no longer considered Heritage items and can now be traded between players.
Beach Towels: All beach towels can now be placed as POT decoration items.
PvP Shard Trophies: These upcoming developer PvP prizes can be placed as POT decoration items.
Jabbering Bertha: This off-hand item can now be placed as a decoration.
Stone Castle Wall Packs: All 4 varieties of the stone castle wall packs now come with 5 additional straight pieces to match the number of pieces included in the Shogun and Viking castle wall packs.
Glowing Mushrooms: These decorations can now be placed in dungeons.
Stackable Items: The following items are now stackable in a player's inventory…

Premium Hot Tubs
Chimney Pieces
Ornate Elven Streetlamp
Copper Bathtub
Kobold Corkscrew Wind Power Generator
Kobold Distillation Device
Ornate Tavern Counter
Ornate Tavern Counter with Gate
Large Ornate Yule Wreath 2018
Medium Ornate Yule Wreath 2018
Large Tiki Statue
Lord British Round Table
Lord Marshall Benefactor Throne
Ornate Mantle Garland Strand 2017
Ornate Mantle Garland Swag 2017
Round Palapa
Virtue Oktoberfest Tent
Adobe Stables
Large Adobe Dome
Medium Elven Tent
Ornate Gazebo
Small Adobe Dome
Combat Balance & Changes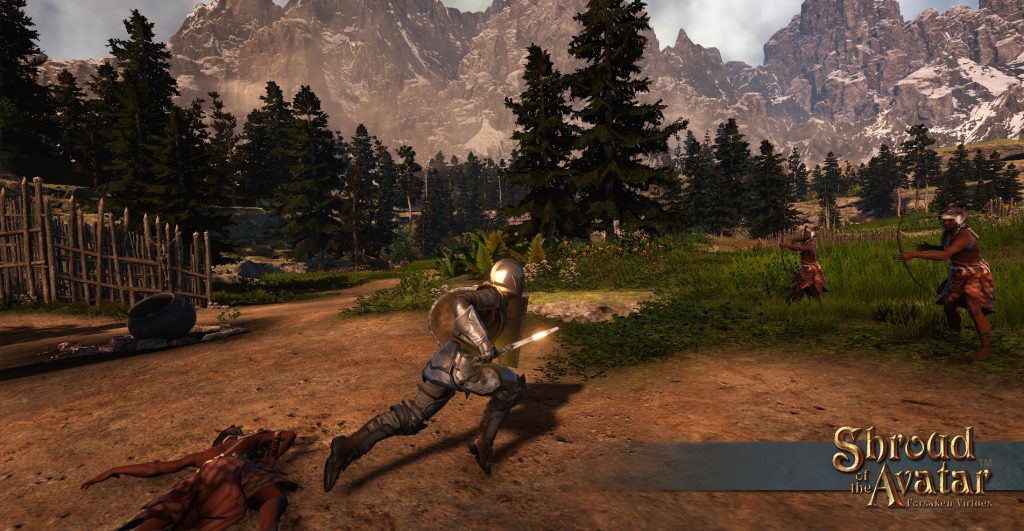 These changes to combat skills or concepts patched in during R78, will go live with R79, or will go live shortly after R79:
Nightmares: This tamed pet's attacks are now considered fire attacks.
Ring of Fire: The creature-casted version of Ring of Fire now features light blue tinted effects to help distinguish it from player-casted versions. Aggro for the player version has also been increased.
Meteor Shower: Aggro for this ability has been increased.
Control Points: Some mobs within control points have new challenging abilities for players to overcome.
Eastreach Gap: This scene has received additional balance passes as well as various bug fixes.
Healing Burst: The range of Healing Burst now increases with Life Specialization.
Vexlyns Ember of Conflagration: In a balancing effort, this artifact now comes with a 25% focus cost penalty.
Provoking Shout: This new heavy armor skill applies a buff to the user which dramatically increases aggro generation.
Armor Durability Changes: New behaviors have been assigned to durability damage for armor. Durability Multiplier is a new stat which causes heavier armors to be less susceptible to durability damage than lighter armors. For more information, please see the original announcement on this topic.
Tamed and Summoned Pets: Adventurers should now notice a significant decrease in the reaction time for pets.
Updated Player Owned Towns
These updates affected Player-Owned Towns which patched in during R78, will go live with R79, or will go live shortly after R79:
Alexandria: Moved to Mistrendur, upgraded, changed biome, and added interconnections.
Aranal: Changed biome and name (formerly New Heaven).
B'ar Teiliener: Added new Crossroads Village to Mistrendur.
Bard's Rest: Changed governor.
Crystal Cove: Moved to Mistrendur.
Daedscua: Added new Holdfast to Mistrendur.
Dark Bayou: Added new POT to Novia north of Brittany.
Erana's Peace: Changed biome and name (Sequanna's Peace). Moved to Mistrendur
Goober's Gas Station: Added interconnection with Arx Draconis.
Haunted Keep of Mistrendur: Changed name and biome.
Iron Gate: Moved to Mistrendur.
Knightmare Falls: Added interconnections.
Mistrendur Ruins: Changed biome and name (formerly En Nox).
Multivisium: Added interconnections.
New Britannia Swap Meet: Changed owner. Added interconnections.
Novia Market: Added interconnection with Siren Song Bayou.
Obsidian Ridge: Moved to Mistrendur.
Sea Bear's Black Market: Changed biome, moved toward center of Mistrendur, and added interconnections.
Bug Fixes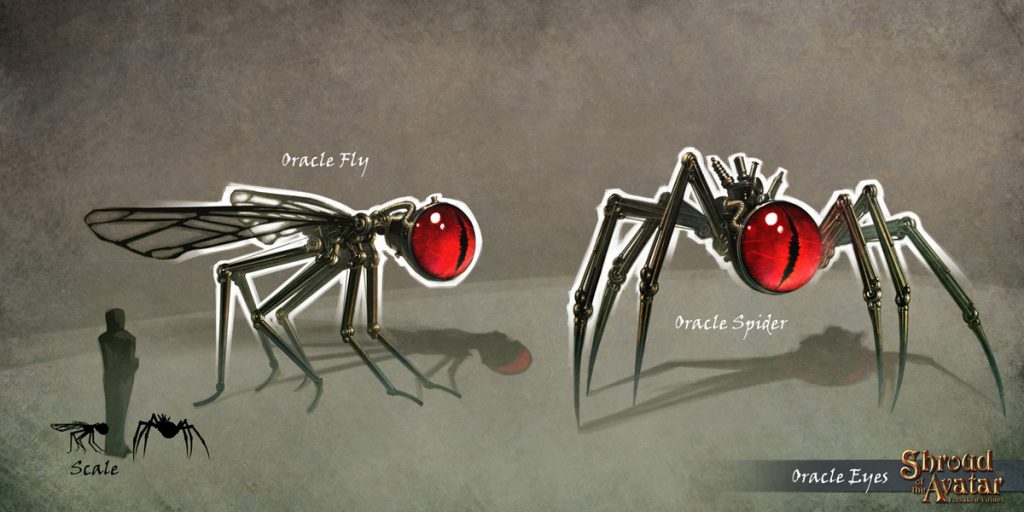 Albeit many bug fixes patched in during R78, will go live with R79, or will go live shortly after R79. Here are some of the highlights!
Fixed several POTs in Mistrendur that were not accessible.
The Skrekk Caverns crash issue has been resolved.
For many situations, the 94% crash issue has been fixed.
A typo was fixed in Roedberk's Journal in South Majestic Forest.
Various NPC names were fixed in Lamech's Bazaar.
Rhoswen no longer grants Quentin's quest if already completed in Solace Bridge Outskirts.
Lamech's Bazaar is no longer limited to party mode.
Fixed issues with stairs at the Hunter's Cabin in Highvale Outskirts.
Navmesh improvements made in Highvale Outskirts.
Sound effects for floor traps in Highvale Outskirts now limited in audible range.
Fixed a typo in Carmelo's "Divine" response in Bramble.
Fixed a typo in the "Ask Martin About Red Cloth" journal entry for a Soltown quest.
Fixed an issue where Hagen in Far Hinterlands wouldn't give a reward in some situations.
Several hex map displacement issues with the Mistrendur overworld map have been corrected. Affected towns should now align appropriately with their actual location.
Soltown barmaid and innkeeper now have different shifts so they no longer leave work at the same time.
Showing Japeth's poem to Emma now properly provides an experience reward.
Keyholes on a door in Artifice are once again functional.
Patrator now spawns correctly in South Longfall Wetlands.
Level 3 Troll Totems now show stack quantity in a player's inventory.
Are You a Livestreamer?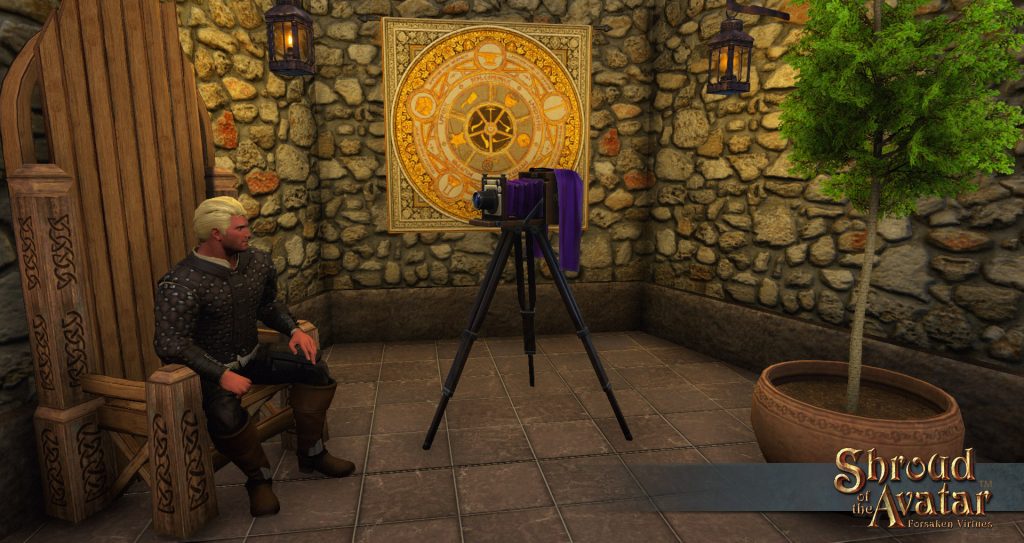 Soon, the Streaming Reward Program will be returning. As the details are getting reworked, we'll reveal more information. Traditional streaming rewards included an exclusive in-game Streamer Camera for being a veteran of our
Streaming Program
! Expect the camera reward to return! More goodies will come to your way as the program fully develops. Thank you for streaming
Shroud of the Avatar!
Recent Shroud of the Avatar Livestreams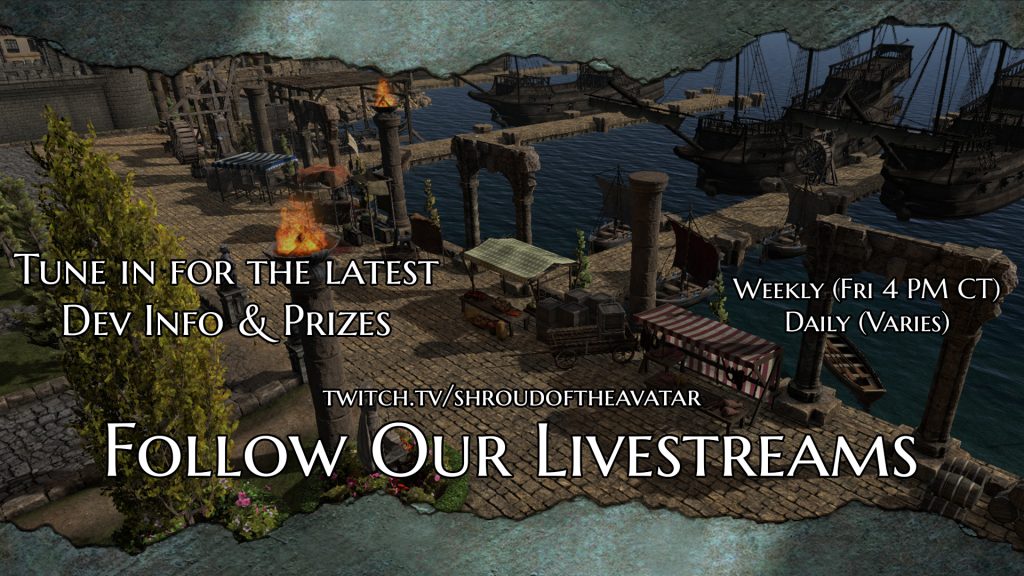 Atos and other members of the Shroud of the Avatar development team go live very frequently on our TWO Twitch Channels:
twitch.tv/shroudoftheavatar
and
twitch.tv/communityoftheavatar
— be sure to get these channels on follow and get the latest information right as we go live! Also, if you've missed our latest streams, check out our archive of content at our
YouTube Channel
(complete with "Mojito the dog" cam). Like! Follow! Subscribe! Prizes!!!
Don't forget to also join the Shroud of the Avatar team and community over at our other social media venues:
Lord of the Isle Episode 2 Bundles
As one of the biggest and earliest supporters of Episode 2 you will be granted the largest lot deed in the land (Castle), the title Lord (or Lady) of the Isle, a tour of Lord British's property, and dinner with the game leaders including Lord British himself!
Only 24 of these unique bundles will be sold!
Complete List of Rewards:
Lord of the Isle Place Anywhere Castle Lot Deed: Tax Free Forever (when placed in a POT) and Tax Free for 1 Year (when placed outside of a POT). Placeable on water as well as land!
Title: Lord of the Isle or Lady of the Isle
Unique Lord of the Isle Home (pictured above)
NEW – Town Size Upgrade (if a town is not owned by the LOTI supporter, they may gift this size upgrade to another town owner. Maximum possible town sizes will be taken into account, but the Megalopolis size just became available!)
Choice of 1 House currently available in the store
Castle Basement currently available in the store of your choice
Castle Wall Set currently available in the store of your choice (with enough for Castle Lot)
Unique Lord of the Isle Dungeon Room
140,000 Crowns
1000 Bank Slots
Pick 12 Prosperity Tools
2 Unique in-game items (to be revealed later)
Early Access to Episode 2
Episode 1 Box and map signed by the team
1 hour one-on-one with Chris for design discussion (via video-conference)
One real silver ring crafted personally by Lord British: Numbered 1 – 8
In-game version of the Lord British ring: Numbered 1 – 8 (including a place-able decoration version)
Tour of Lord British's property
Fine dinner and drinks with Lord British, Darkstarr, and Atos at a location TBD in Austin or NYC.
NOTE: Digital items that are currently available will begin delivery as soon as Release 62 (Jan 31, 2019). Other items will be delivered at a future date TBD.
NOTE: Travel costs NOT covered by Catnip Games for Tour & Dinner.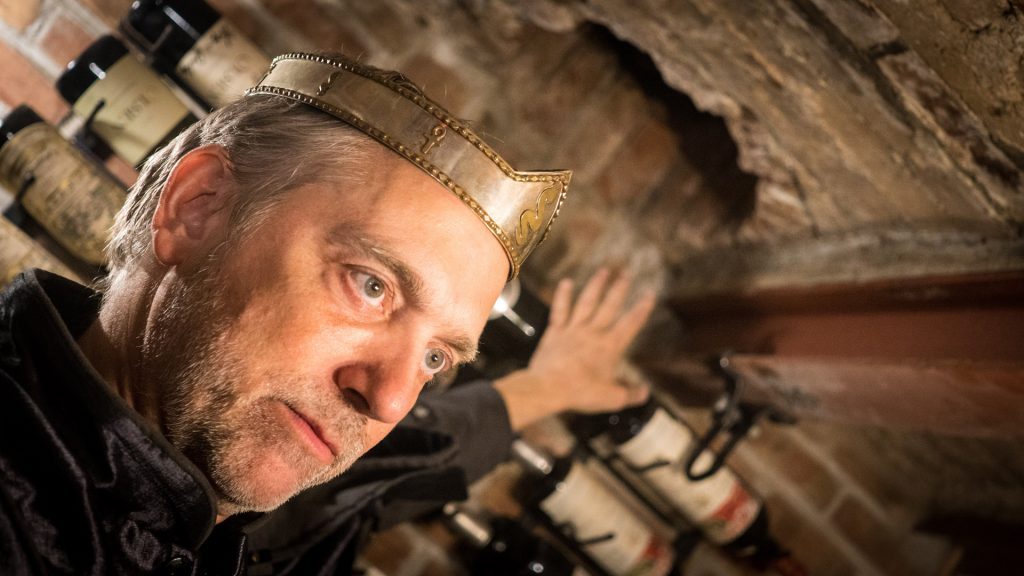 Upcoming Events Calendar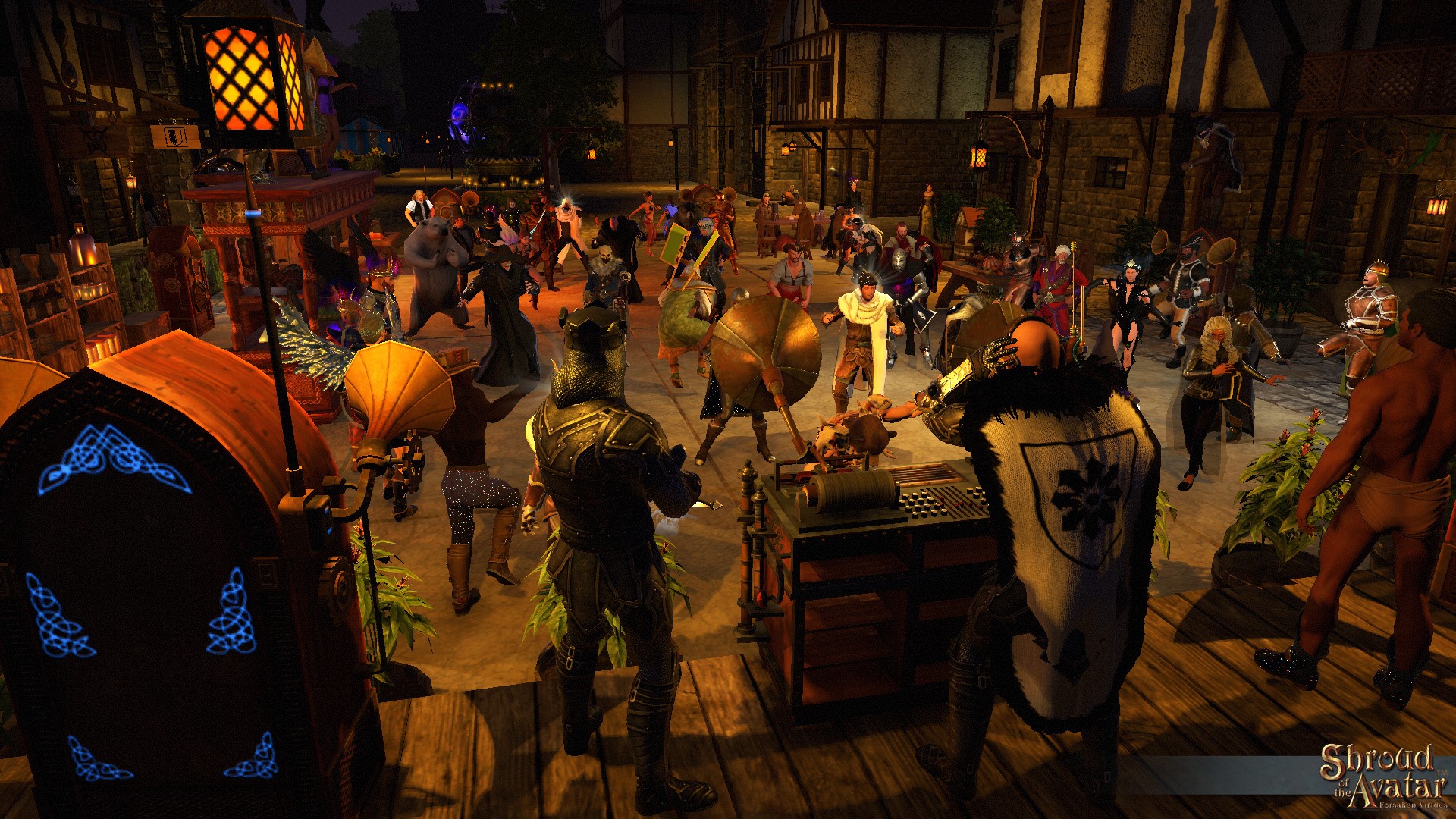 Be sure to check out the
Upcoming Events
page for spotlighted events plus links to various areas to post or find events on our forums:
2020 Events
June 25 – Release 79
July 30 – Release 80
Aug 27 – Release 81
Sep 24 – Release 82
Oct 29 – Release 83
Meretz: Win a Shogun Lighthouse Village Home (No Trade)
Whether you move a little or a lot, as a Meretz user you rack up valuable Meretz Points (MPs). The more MPs you have, the more stuff you can buy!
Think: in-game SotA goodies, Sweepstakes entries and tons more. With Meretz, we launch several sweepstakes every month. This month, we're giving away a Shogun Lighthouse Village Home (No Trade)! AND, use your MPs every day for in-game items like potions and emotes.
What're you waiting for?
Download Meretz TODAY!
Community Event: Special Celebration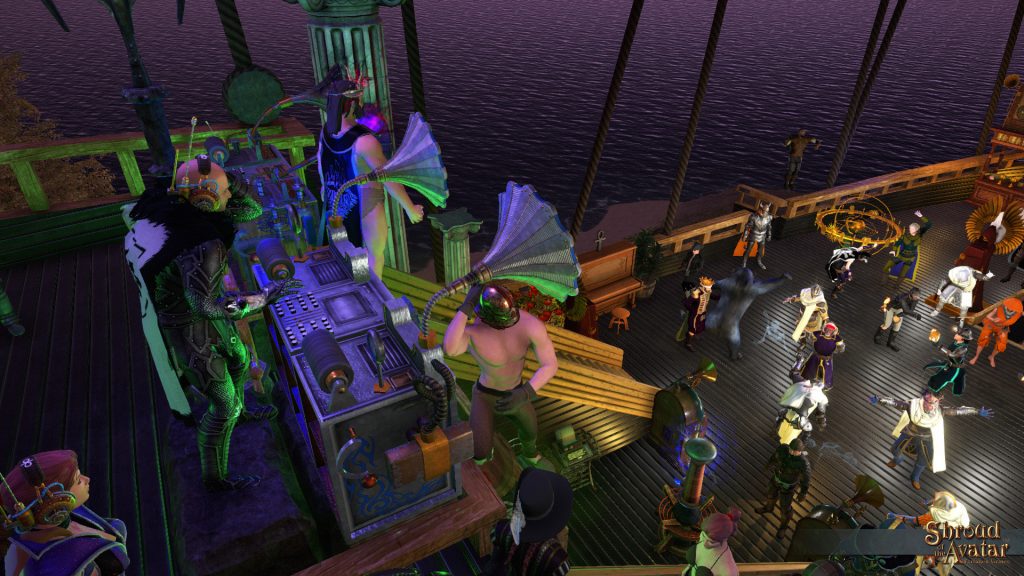 You are invited to a very special celebration party! Celebrate and witness with us the renewed hope of life. Remember together there was a yesterday. There is today and now there is joy in the hope for many tomorrows. Join together to celebrate that Minerva has completed chemo treatments for the horrible disease of cancer.
Host: Darkstarr a.k.a. Starr Long will be at the DJ Booth and on Mythical Music Radio!
Where: Ordinis Mortis in the Cherry Tree Orchard
When: Saturday, June 27 from 11AM TO 1PM CT​
CatherineRose has a request for each of you. Please write a note to Minerva about what she means to you and how grateful you are that she has survived.
Many of you have survived cancer as well and know that her struggle is not over. There will be many days that will take great effort to even take one step forward.
As the party begins, let us walk up the Path of Hope and join Minerva as we walk together in this hope. Bring a candle. Bring your notes and a rose. Go to the head of the Path of Hope. We will walk together and place the items into the container provided. When Minerva is in pain or sadness and she reads your notes, she will remember that sorrow will be for the night, but joy comes in the morning. Let us celebrate with loud and thunderous music as Dark Starr sounds the trumpets of joy! For more information, please refer to the
forum thread
on the official forums.
Community Event: Catnip Games Weekly Fishing Tourney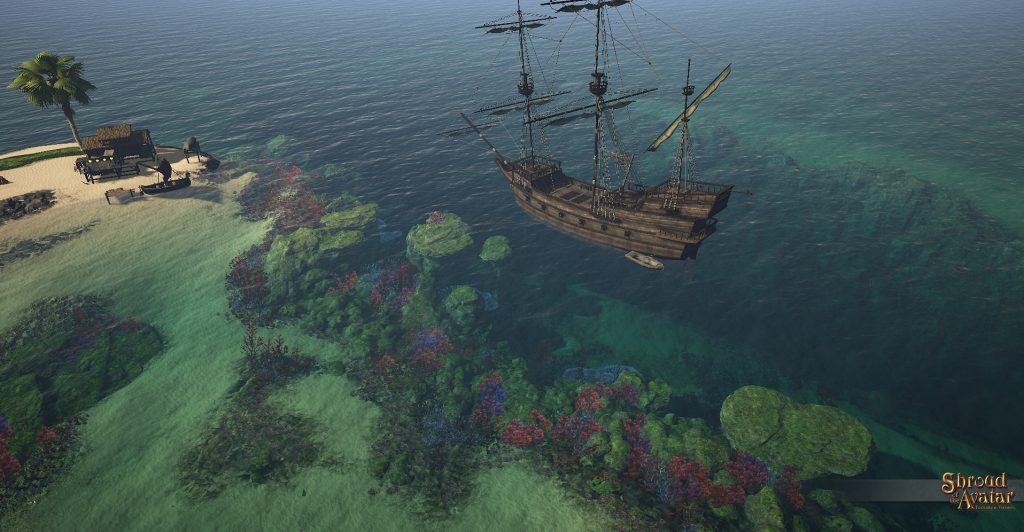 For the Anglers of New Britannia, a weekly developer run fishing event has arrived! These weekly tournaments start at Noon CT every Friday and will last until Noon CT the next Friday. Players may register towns to be put into a registry list which will dictate most of the venues available for the fishing competition. Every week, the venues shift to the next 3 towns from the registry. Also each week, a new spotlighted PvE and PvP scene cycle into the contest. Each category (POT, PvP, PvE) features different prizes and goals.
All fish must be caught within the timeframe of the contest.
Here are some of the details:
Largest Saltwater Fish (Town):
Prizes: Player-Owned Town Row Lot Deed, Large Gold Fishing Trophy
Rules: Must be caught from one of these towns
Largest Fish (PvP):
Prizes: 2 Chained Obsidian Shard 3-Packs, Large Silver Fishing Trophy
Rules: Must be caught in Rhun Ruins
Largest Lava Fish:
Prizes: Fishing Rod of Prosperity, Large Bronze Fishing Trophy
Rules: Must be caught in Oracle Colossus
Consolation Prizes:
Prizes: Silver Fishing Trophy
Rules: Everyone who submitted an entry that did not win an above prize
Spinoff/Crossover Events:
Rock Ridge: @redhammer has brewed up prizes for the largest fish for each type caught in Rock Ridge. Check it out here!
Prizes provided by the Community Manager will be available for attendees, but governors, guild leaders and players are welcome to sweeten the pot by providing additional prizes based on objective criteria entirely of their own design. In fact, please consider planning events to overlap the duration and chosen weekly locations of the Fishing developer events. Please post these events in the in-game events forums and the Community Manager will promote accordingly. Expect a constant stream of weekly events, each to feature new locations and new objectives. Head on over to the
Fishing Event Forum Thread
for more information. Happy adventures, Avatars!
Community Event: The New Lys & Novia Market Lottery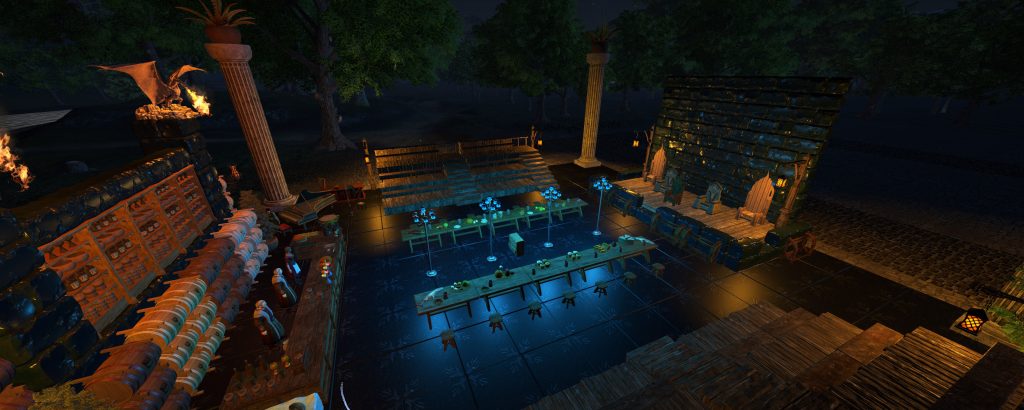 To officially launch Lys Market opening and with the collaboration of Novia Market owner Robyn Hood, the new Lys Market and Novia Market lottery has begun! The goal is pretty simple: find a lottery ticket in either town listed on random player vendors! So you will have to search through the vendors inventories to find your ticket! (ONLY ONE TICKET PER PLAYER, so please don't buy more than one…)
When: June 9th to June 28th
Where: Lys Market & Novia Market
Prizes: 1200 Crowns, 150K Gold, 100K Gold, Artifacts & More!​
The drawing and prize deliveries will occur on June 28th at 6PM CT. A party will also take place at Lys Market at this time, so get out your dance clothes! For more information, please visit this
forum thread
on the official forums.
Community Event: The Beat of Novia Returns
Virtue/Avatars Radio presents The Beat of Novia! The Beat of Novia is an Electronic & Dance Music Radio Show on Avatars Radio Simulcasted on Virtue Radio and
Twitch TV
every Friday night from your venues!
Location: Tune in on Virtue/Avatars Radio
Host: DJ Alleine Dragonfyre
When: Every Friday, 8PM CT​
For more information, check out
the main forum thread
on the official forums.
Community Event: Mad Splatter Tea Party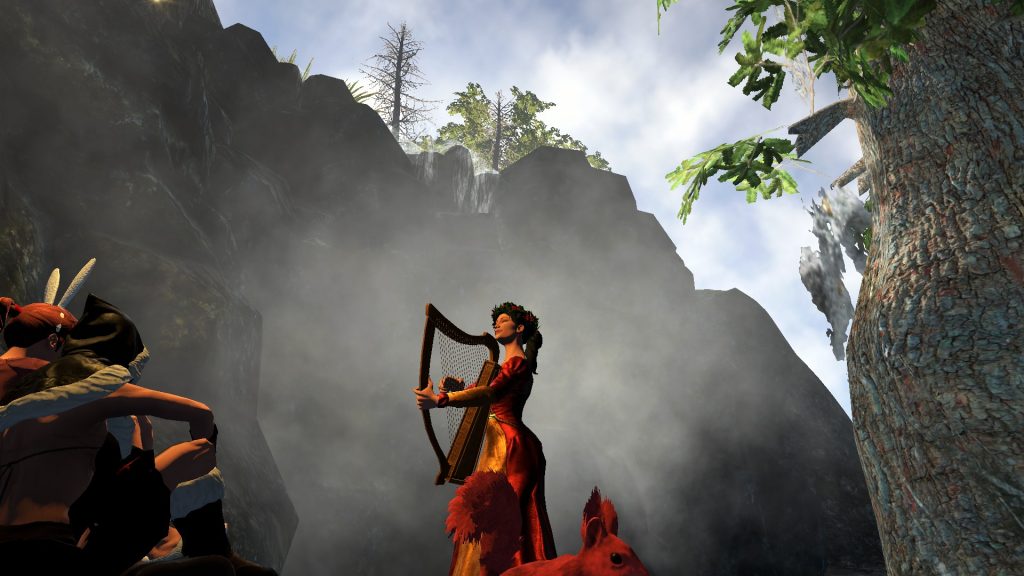 Summer is soon here! Summer is perfect for tea. Summer asks nothing. Please join us for the Wander in the Woods Tea Party! We will have tea and cake and possible other delectibles.
Location: Lily Byrd's tea garden in Jade Valley
Time: 3pm CT, June 28th (Usually every 3rd or 4th Sunday of the month)
Attire: This is a role playing event tea party come as your avatar​
We play games, we eat cake and drink…various teas and drinks… There are goofy prizes for winning games if we play them. See you at three for tea, Lily Byrd. More more information, please see the
main thread
on the official forums.
Community Event: Fireworks, Giveaways, and Fun!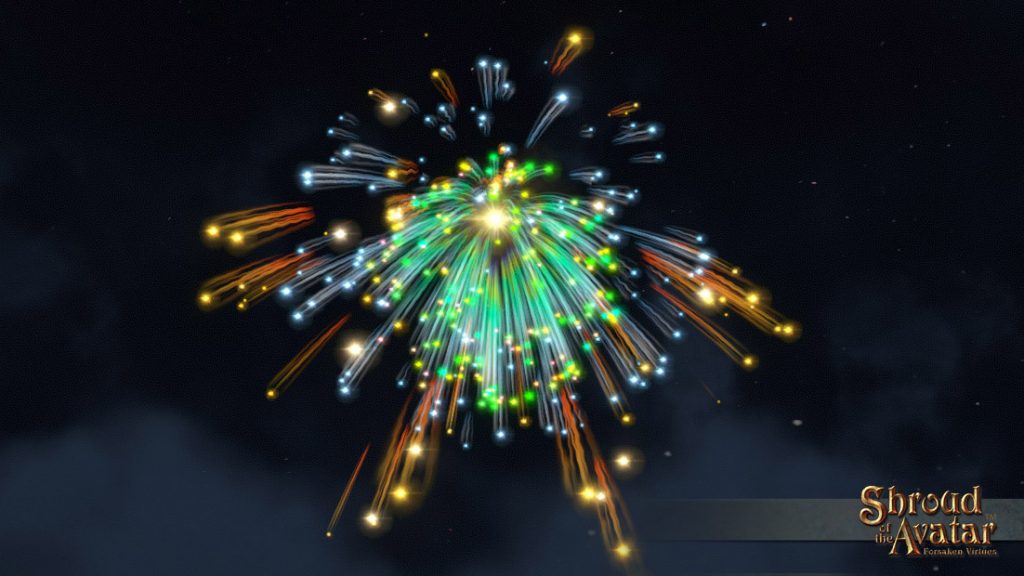 [Forum Post by Jikininki]
Independence Weekend Fireworks Show! Come avatars for a grand celebration! Join us for fireworks, games, fun and giveaways!
Where: Krabnevir (South of Sanctus Spine and West of Nightshade Pass)
When: July 5th, 1pm CT​
Free sparklers and wine for all that attend! Simply find Emmory Watsyn or Althaea Hanalli near the docks in town and open trade. The event will be being streamed for all by Fzol on Fizzlefactor via Twitch. So, be sure to find him and steal some camera time! Special guest appearance by Elvis! For more information, please see the
full announcement thread
on the official forums. See you there!
Community Event: Black Sails Saga – From the New Lands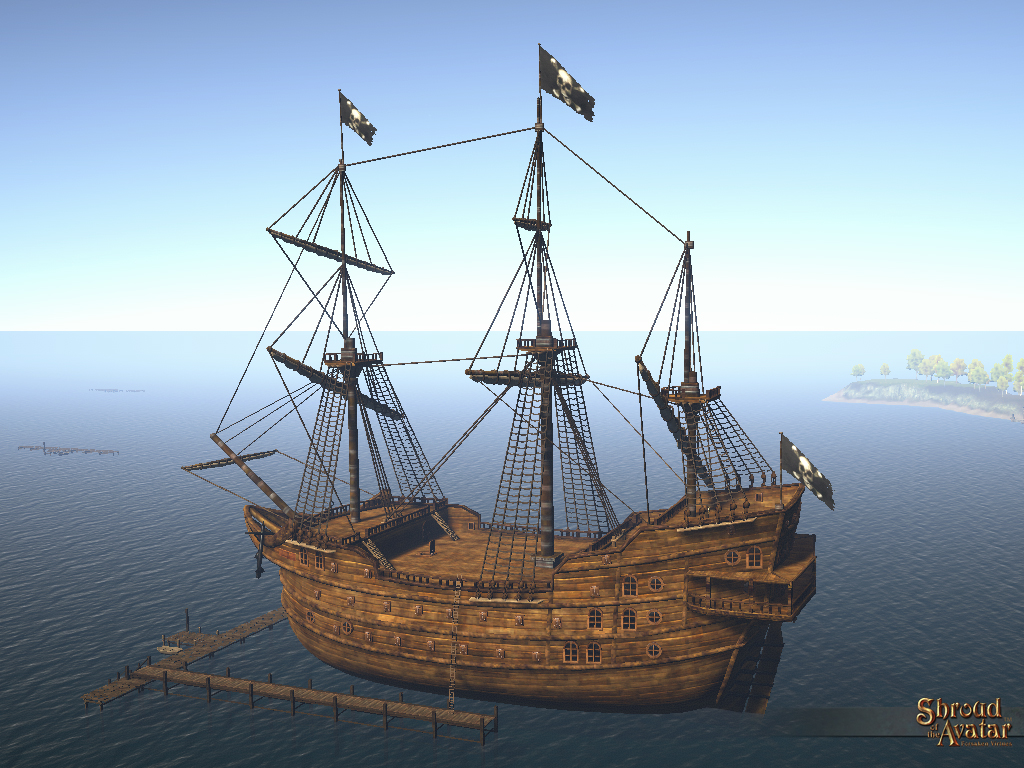 [Forum Post by CatherineRose]
Another chapter of the Black Sails Saga has begun, Avatars! When the creative minds of CatherineRose and friends start writing a new chapter, it can mean only one thing — adventure awaits thee! Typically, these stories start as forum story writing and role-play, which then work their way into the game as role-playing adventures. Upon the chapter's end, a giant battle between players usually takes place, so be sure to get involved now. Ready thine quills and ink, oh pirates of New Britannia, for a grand player-made adventure awaits thee! For more information, please contact CatherineRose for an invite to the planning conversations on the forums.
Months before this day ………..​
A spy for our Black Sails had given a message to one of the guards to warn us that as the great leader @Antrax Artek was leaving his headquarters with his army and as he made his way toward the battle which was underway in Blood Bay, a strange purple mist began to overtake the army.​
As the spy looked on with horror he saw one by one of each of the soldiers fall to the ground. Their bodies began to shake as if a great monster were picking each up and violently throwing each into the air.​
Upon falling to the ground they did not move from any position whether arms were out stretched or bent into grotesque shapes.​
All succumbed in like manner even the great Antrax himself as well.​
The next strange and frightening thing to happen was that each of the soldiers beginning with Antrax woke. They stood up at attention as if ready for orders to be given. Yet they were in some kind of stupor or trance.​
Antrax turned, in this trance as well, and shouted orders to his army.
"We are to battle in Blood Bay. You will kill all living avatars except for any in our own army, Antax Army.​
You will kill all Pirates as well as all Obsidians.
Let their blood reach from the edge of the cursed water's of Blood Bay across the battle ground
until it flows and touches the mountains .
Let no one escape your sword."​
"Show no mercy."​
Antrax and his army did just that. Blood ran deep from all this death. The deadly purple mist affected all who marched through it. No one was spared. Mass confusion took place as well. No one that day had the ability to think like a fighter. No one that day could distinguish allies from enemies.​
In time the purple mist cleared from the survivors bodies. Antrax and his army returned to his headquarters.​
The Black Sails and Allies who survived, that were able, began to train for the next battle. We knew we would never retreat.​
We would never give up the goal of having peace.​
The evil Obsidians had again used the powerful knowledge they possess to continue their quest to control and then to destroy all of Novia.​
However,we knew our purpose would l not be thwarted.
We repaired our ships, bandaged our wounded.
We also, sadly buried the many dead.​
I received, from one of my guards this message
which was intercepted by one of our spies:​
"I, Lord of a Obsidians, Master of all the World, now order you bring together our most feared fighters as well as the strongest of the trained animals which are scattered about Novia. Bring them to the Underworld under the purple mist in Blood Bay where the four rivers of Lava meet. Antrax and his army along with The pirates and allies are working to becoming again. Ha! They will not be strong enough to go against the mighty Obsidians.. We will go to the place called Malus and stop them from crossing into their new lands… (continues on the forums)
​
Project to Support – Rodasurf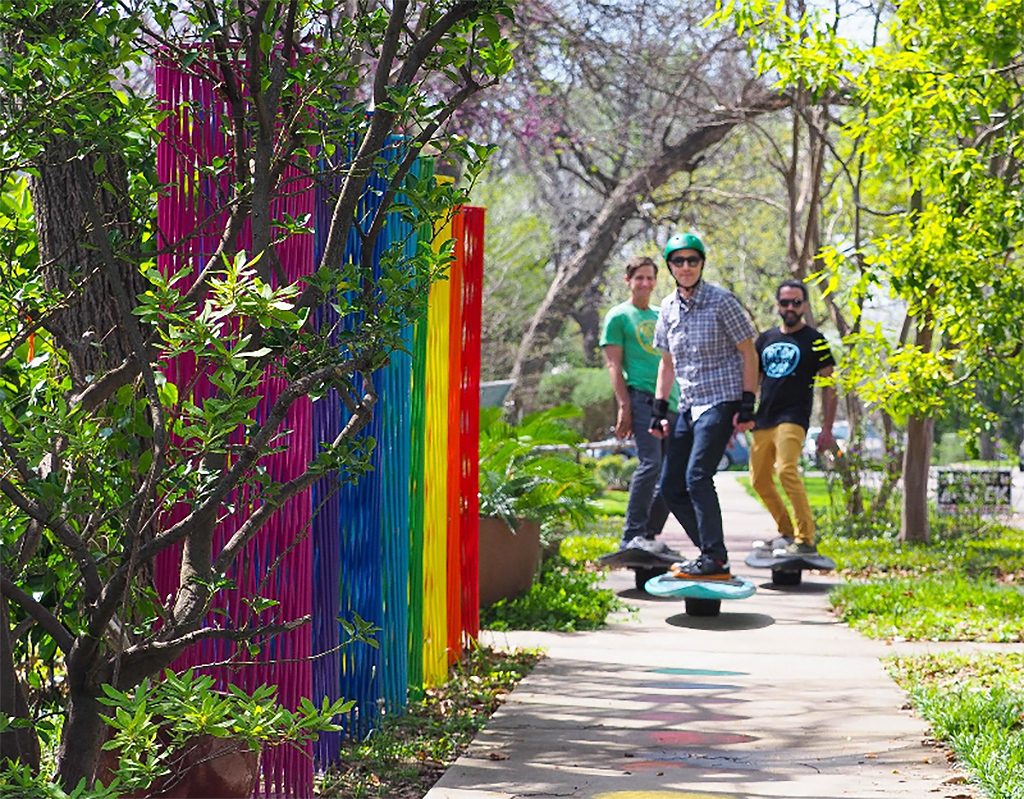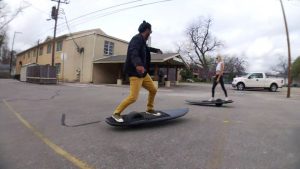 Avatars! Yet another news outlet has spotted Darkstarr on a RodaSurf board. Be sure to check out this latest sighting in this
latest Austin360 news article!
Darkstarr and the Rodasurf team also dazzled us with another
interview
which aired on Spectrum News not too long ago! The RodaSurf board is an accessory to the Onewheel XR device. Simply snap and lock the Onewheel into RodaSurf's latching system, and you'll be surfing the streets before you know it! For the full article PLUS a
fantastic video
, be sure to head straight over to the Spectrum News Website and see our beloved Lord of Chaos show off his latest venture!
Project to Support – Jar Wars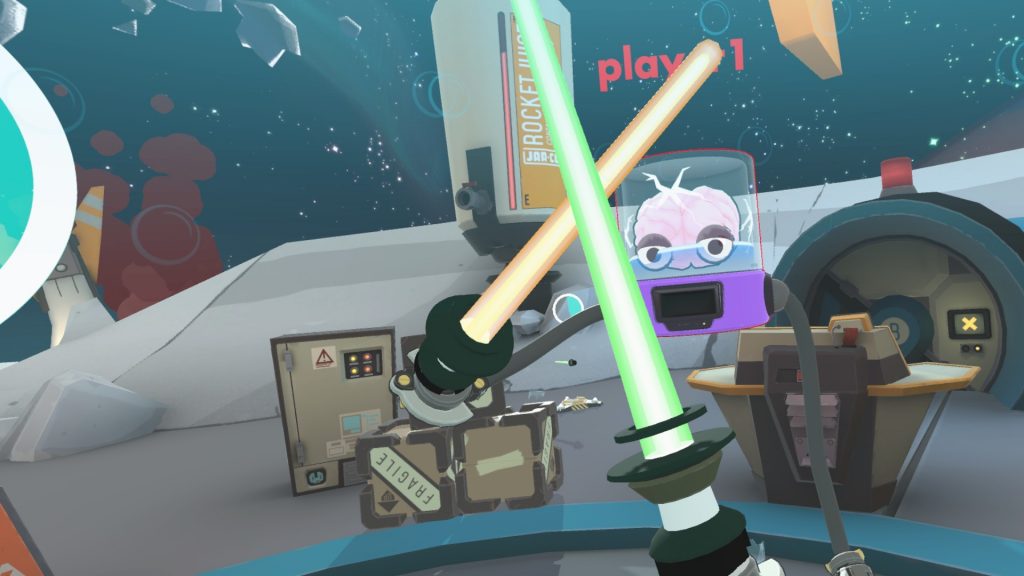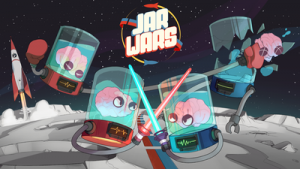 https://d2sx9mrt4zumaq.cloudfront.net/wp-content/uploads/2020/03/JarWars6-600x338.jpg
While you are delving into Virtual Reality (VR), be sure to check out this exciting and hilarious new game,
Jar Wars!
Our very own Darkstarr has been busy on some side projects, one of which is Jar Wars, a slapstick multiplayer game made just for VR enthusiasts. Battle your friends with wacky weapons and intriguing gadgets for total domination of the Moon! Available for free on
Steam!
Project to Support – Dragon Fight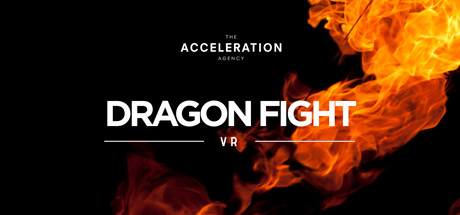 Darkstarr has also been hard at work with the team for Dragon Fight VR which recently went live on Steam! Dragon Fight VR is an internal experiment to capture the "essence" of a dragon fight, the classic penultimate experience of every fantasy story. We wanted to create a short visceral, realistic experience stripped of user interface, lobbies, scores, levels, and other visual intrusions that might distract. There were some key elements of fighting a dragon that we wanted to capture and we felt VR was uniquely qualified to convey:
Face to face with a large scale hostile creature trying to kill you
Using a sword and a shield
Fire!
Nowhere to run!
This started out as an internal experiment to learn some things about VR's capabilities, be reductionist in our designs, etc. We felt that the experiment was successful enough to release as a free experience to share. Enjoy! Available for free on
Steam!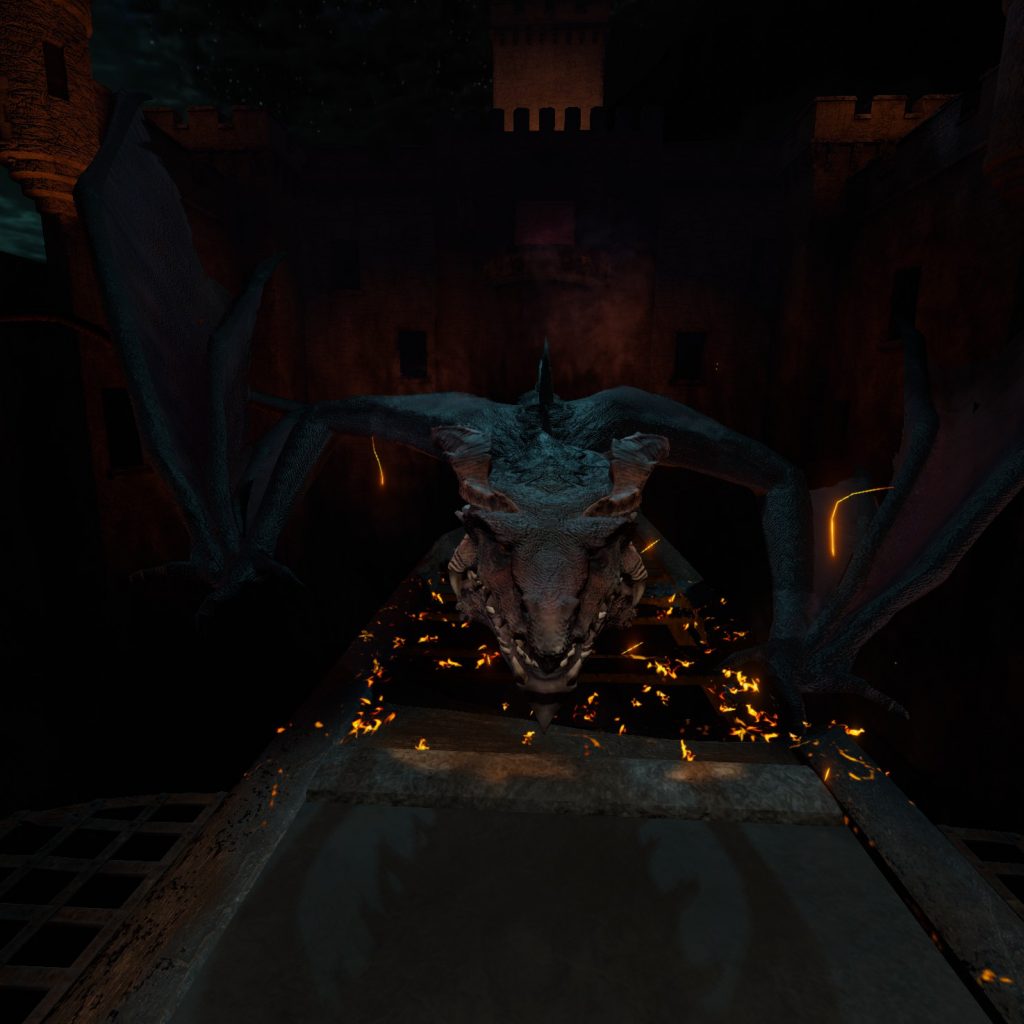 Project to Support – Crowfall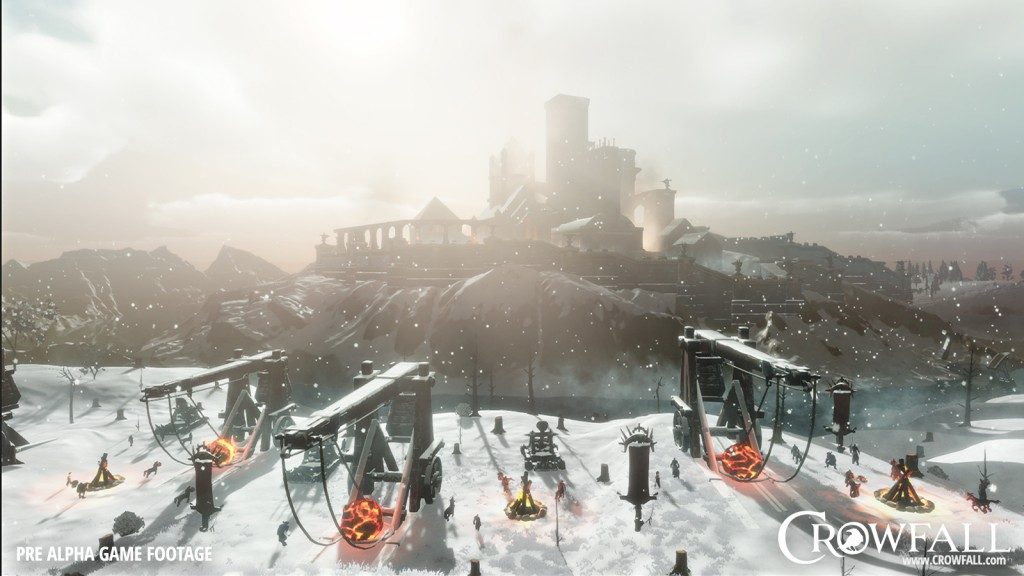 Be part of shaping the next great MMO by becoming a
Crowfall Backer!
Crowfall is the first and only online Throne War game. You can win. Join intense PvP battles

that demand strategy, survival and a fierce competitive spirit. Reap the spoils of war as an Eternal Champion!
Claim virtual territory on behalf of your guild or faction. Capture mines, mills, and quarries to secure resources, build castles, and besiege your neighbors. Scavenge artifacts and relics from the Dying Worlds and install them in your temples to grant blessings to your vassals. Capture lost spirits to do your bidding — or bind them into your weapons to infuse them with sorcerous power!
Project to Support – Avatar Express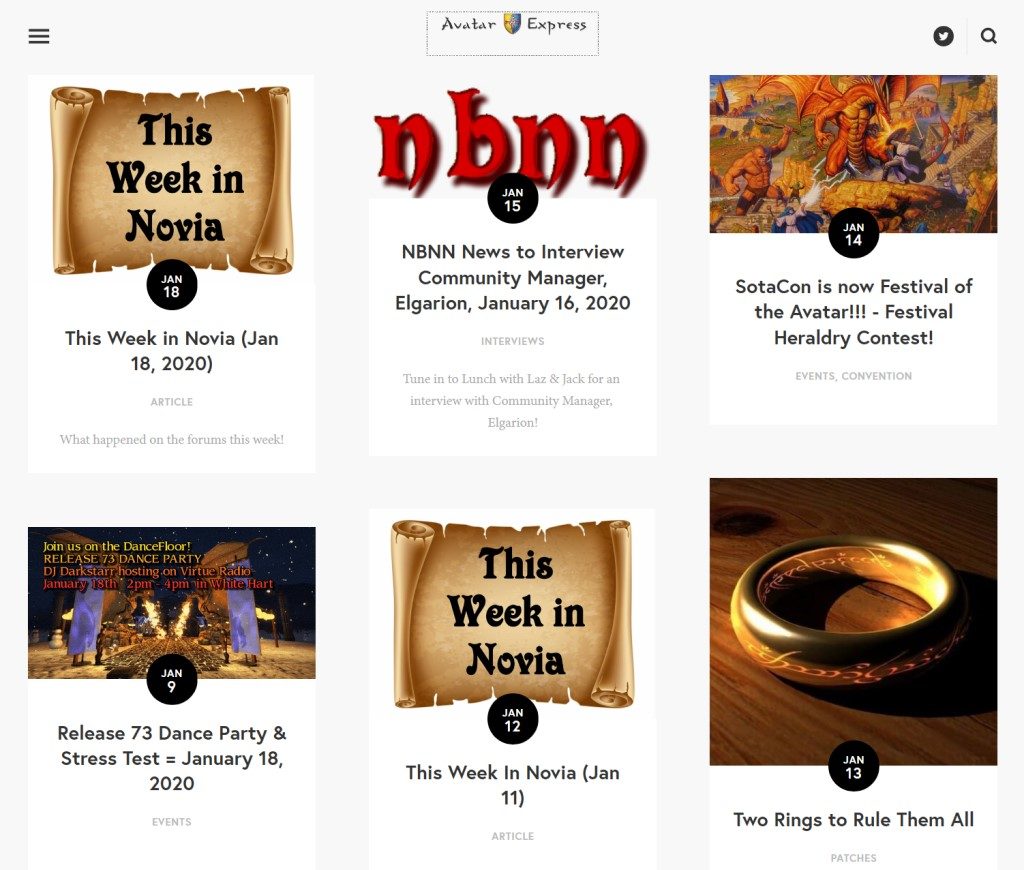 [Forum post by Vladamir Begemot]
I'm pleased to report that
The Avatar Express
is clacking away furiously. News is being delivered and we have established systems to deliver it directly to your brain. You can use one of those systems by following us on
Twitter
at @avatar_express. Even more reliable due to its fully automated nature is joining us on the
Discord
server. News items are posted there via RSS. Or you can subscribe to RSS directly on the site.
If you run an event, quests, etc, please consider helping out by self reporting. The Shroud community is big, and many things are happening that are never seen by others. With 10k monthly users, we would need a full time staff to track down everything that is happening.
You can fill out the
contributor form
, message
@that_shawn_guy
here or post in the Discord server that you would like to help. There is no committment once signed up, you can post as much or little as you like.
Writing up your own events has several benefits beyond the immidiate exposure. It serves as a record for others to see the history of New Britannia as we create it, in an attractive format. Publishing in the Express also has a higher chance than the forums of being seen by search engines and random readers, thus bringing more eyeballs and new players to the game.
It will even make posting in the forums easier! You can upload images to your news item, and then link to those images in your forum post. No more need for 3rd party image hosts!
So if you have something going on in your guild or town, or want to be a Reporter, Cartographer or Historian,
please join us!
Resources – Players Helping Players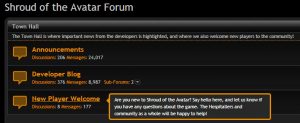 The official SotA
New Player Welcome Forum
and the
Player Created Resources Forum
have the best player created resources for Shroud of the Avatar, whether it's a Player Written Guide, a Video Walk-through, or a Wiki-type Website.
Visit the official
Community Resources page
for a complete listing of all things community.
Continue reading...