RSS Feed
RSS Feed
Stratics Veteran
Greetings Fellow Avatars! Here's what we have for you in this week's edition of Update of the Avatar:
News Announcements
Community Updates
New Adventure Scene: Bunker C!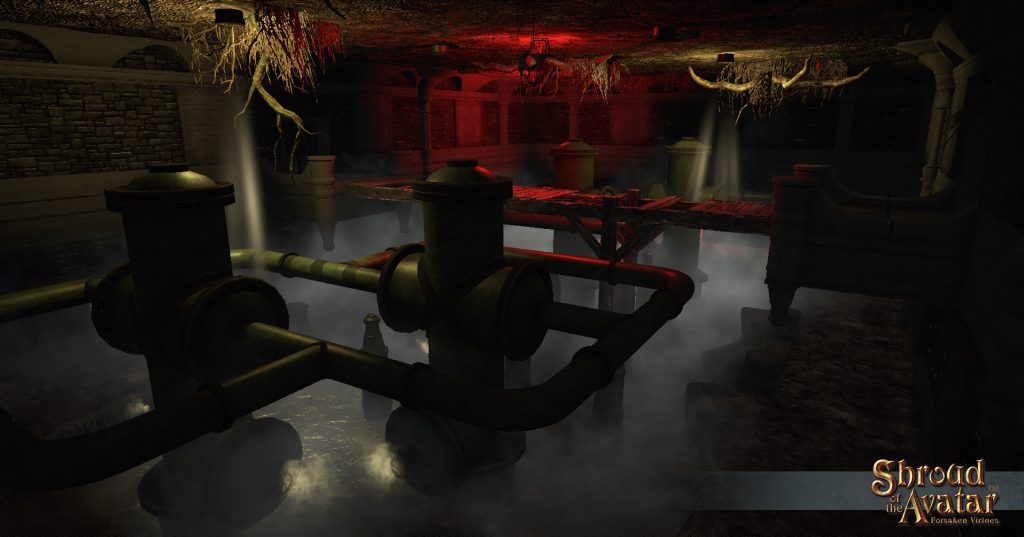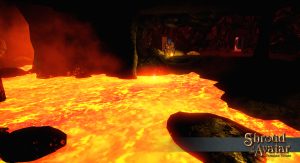 Keith "Sannio" Quinn has completed "Bunker C" which is now available for adventurers in R77 to explore! "Bunker C" is a new underground scene accessible from the caves underneath the Northwest Blackblade Mountains. Players are directed to this crumbling underground shelter as part of a quest that starts in Novia's Far Hinterlands. The bunker challenges players with deadly lava in addition to undead and elemental threats. This bunker also includes a vault door puzzle, multiple traps and even lava fishing!
"An unusual doe wandering near the entrance of the Far Hinterlands needs your help to remove the curse that has turned her into an animal! Along the way, you'll venture into the newly uncovered "Bunker C" and brave the high-threat dangers that lurk underground!"
This new adventure scene is just one of many to arrive this year. Read more about what's on the horizon in
Shroud of the Avatar's 2020 Vision!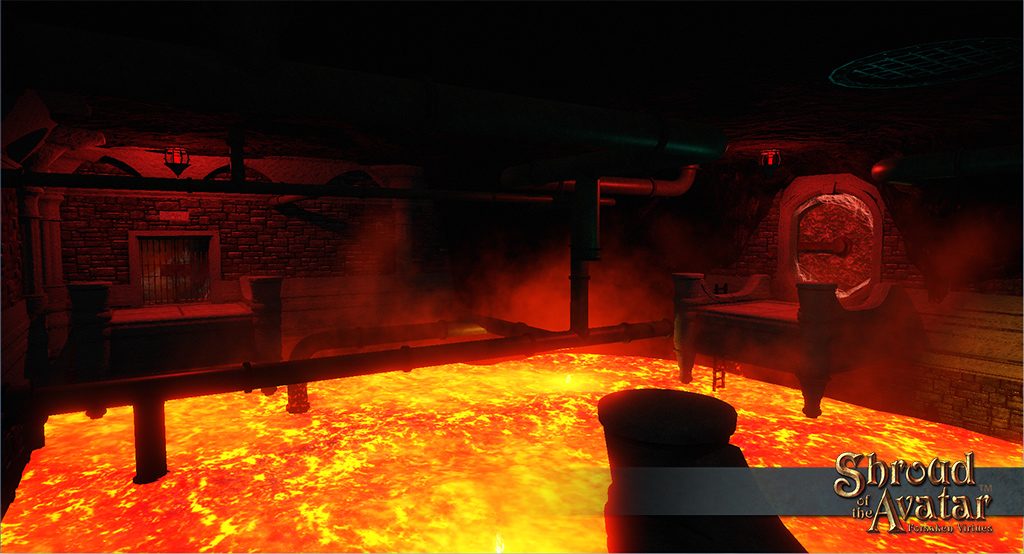 Latest News Q&A Friday Livestream!
Another weekly Community Livestream is this Friday, May 1st at 4PM CT on
Twitch
! Join Chris "Atos" Spears and other development team members for a community 1 hour livestream!
To enter the prize drawings, type "may the fourth be with you" into any in-game chat channel OR make a purchase on the website add-on store. Please submit questions into
Twitch Chat
by inserting
!question
at the beginning of your text. Watch on
Twitch,
Friday at
4 PM
CT!
New Dark Shogun Outfit!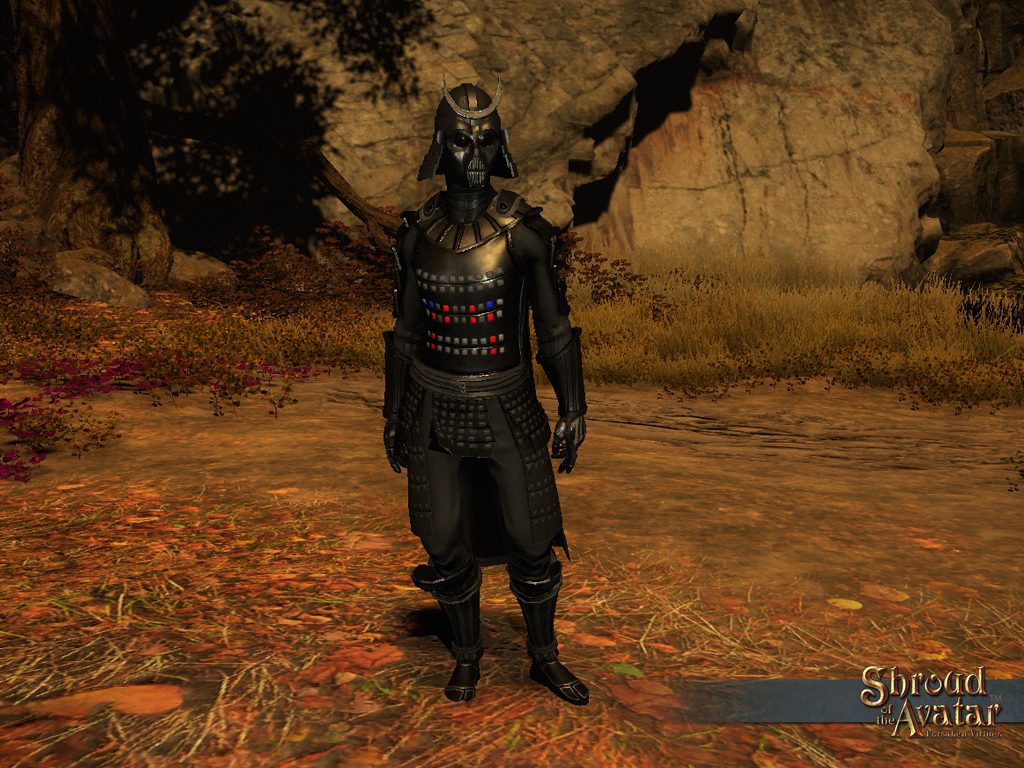 An exciting new addition arriving soon to the Crown Store is the Dark Shogun Outfit. This bold and shadowy armor set is a must have for any players venturing down the path of anti-virtue. Featuring "plate like" qualities, if this heavy armor set is salvaged to obtain eternal patterns, the patterns can be applied to player-crafted plate armor to take on the appearance of this new armor set. The outfit also features an emblemed black cloth cloak which also yields an eternal pattern when salvaged for application onto cloaks. The Dark Shogun Outfit is one of many additions this release recognizing "May the Fourth" and Japan's "Golden Week" seasonal celebrations. (The armor set is still in design and testing but should arrive shortly after release.)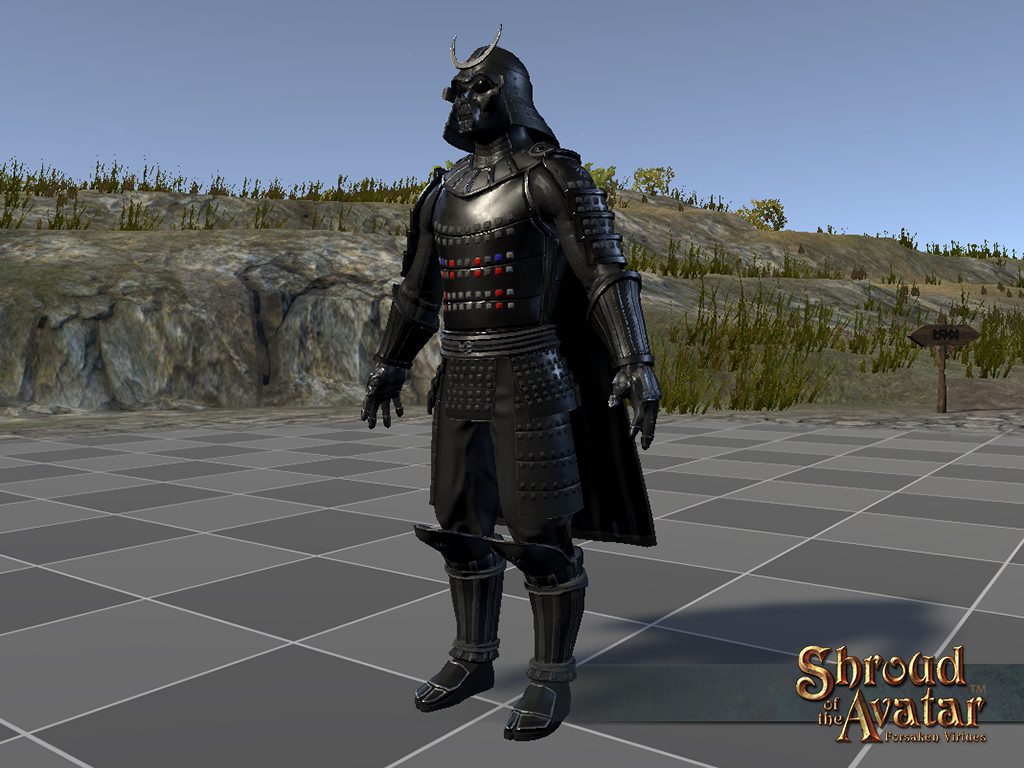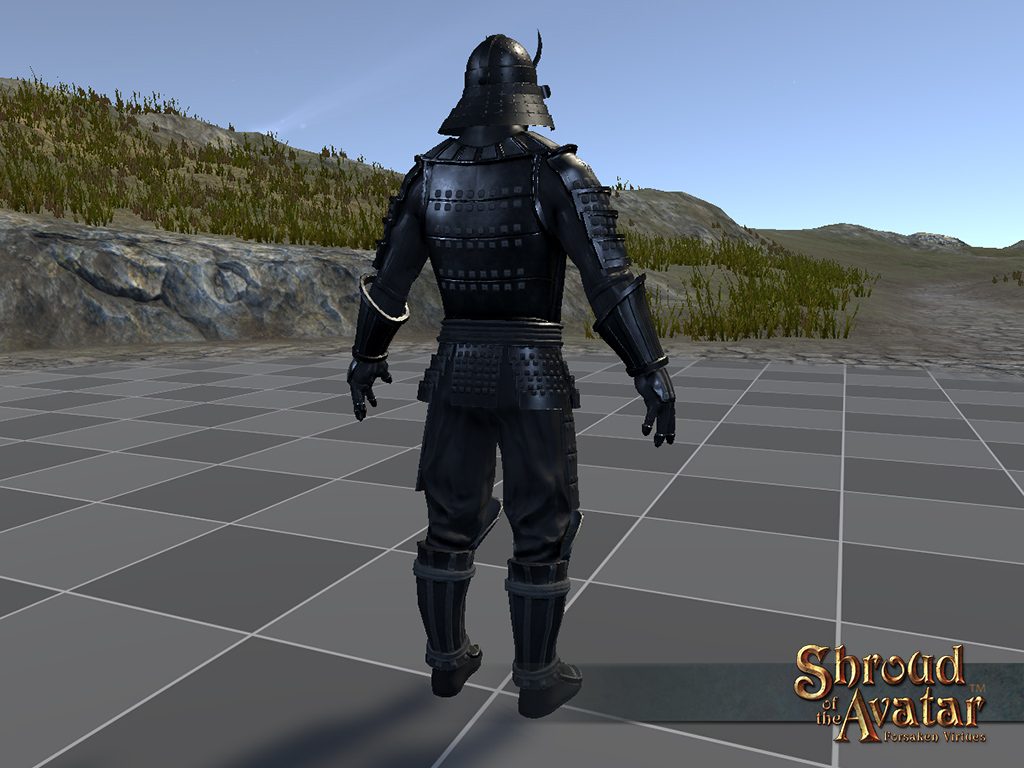 New Store Items: Electric Katanas, Ivy & More!
Exciting new additions arriving to the Crown Store are the Electric Katanas coming in three colors (Pink, Red and Green). These "electrifying" new 2-handed swords, if salvaged, will yield eternal patterns which can be applied to player-crafted 2-handed swords. Also arriving to the store is a pack of English ivy to adorn the deco surfaces of building sides — perfect for making that knight's keep a little more rustic! Last but certainly not least — plants! Many plants! The Cherry Pie Plant, the Potted Banana Plants (3-Pack) and the Potted Chusan Palm Plants (3-Pack) will all offer much more variety to the plant-type deco throughout your homes and gardens. These decorations, to include the Dark Shogun Armor previously spotlighted in these release notes, were inspired by "May the Fourth," Japan's Golden Week and Greenery Day!
Pink Electric Katana (Breast Cancer Awareness Charity Item)
Red Electric Katana
Green Electric Katana
Ivy Wall Decoration Set
Cherry Pie Plant (Heliotrope)
Potted Banana Plants (3-Pack)
Potted Chusan Palm Plants (3-Pack)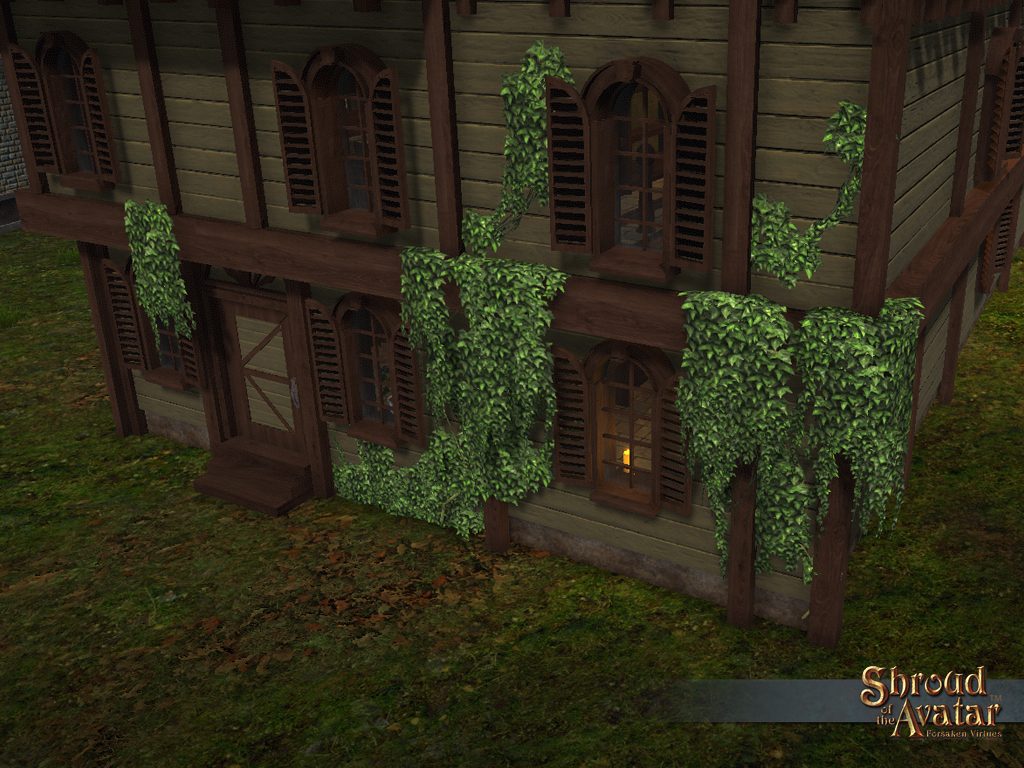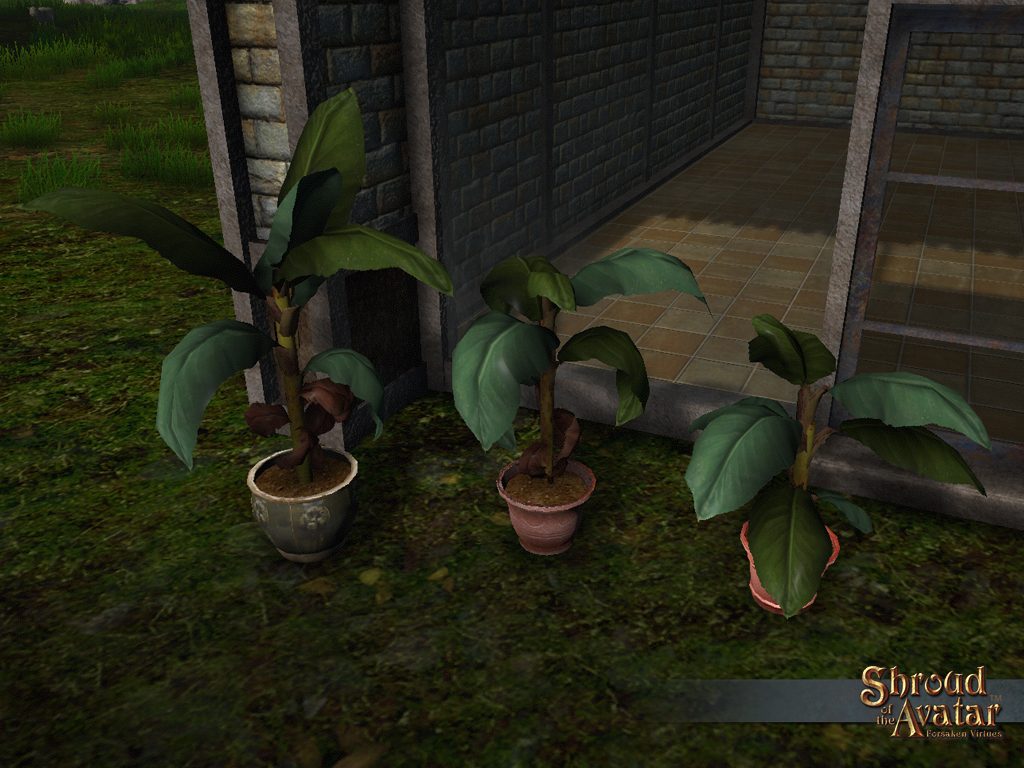 May Login Reward: Greenery Day Potted Plant!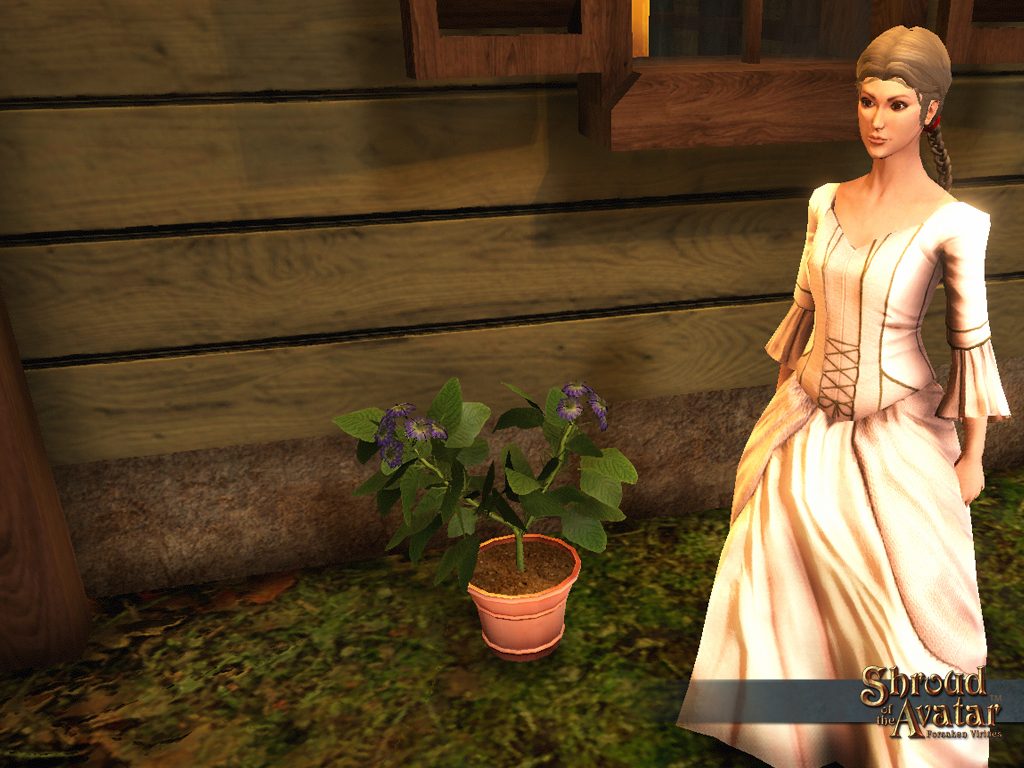 In celebration of Greenery Day, this decorative potted plant is yours simply by logging in during the month of May. It's a perfect addition to your home or garden, and in the spirit of this celebration, players can express their love of plants and nature. Happy gardening, Avatars!
Release 77 Reward Program Exclusive Login Reward Items: "May the Fourth" Theme!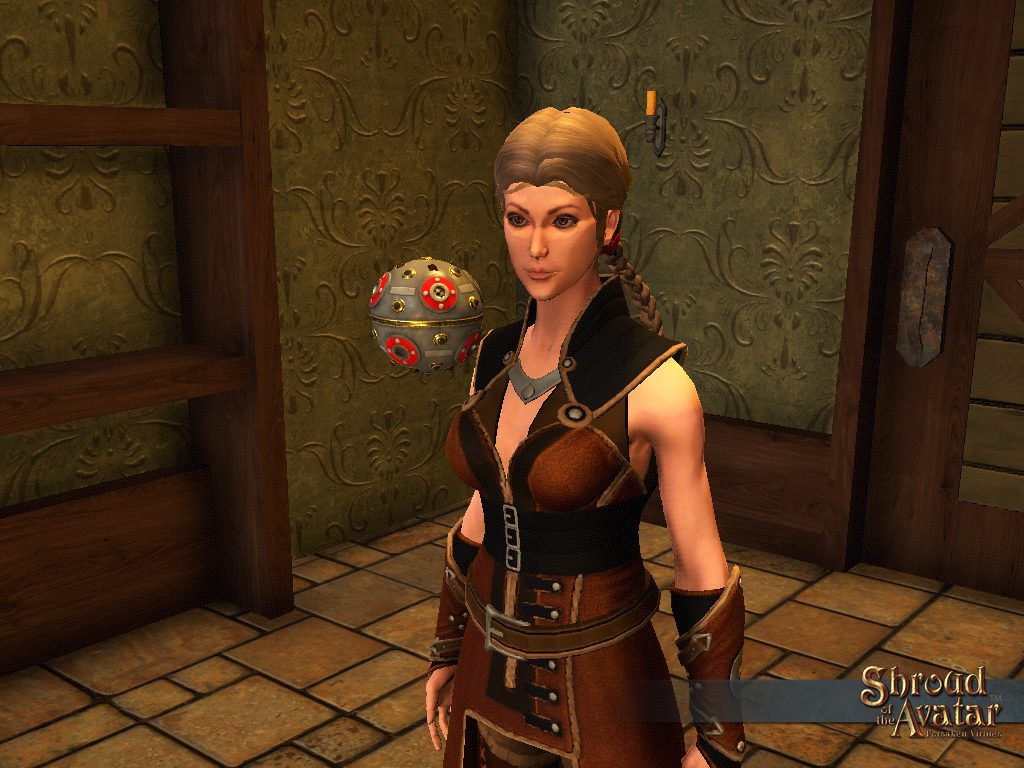 Avatars!
Rewards Program
exclusive login reward items for Release 77 are "May the Fourth" themed!
Reward Program
members will receive these exclusive items immediately upon logging in during Release 77! "May the fourth be with you!"
Electric Sword Training Orb Pet
Electric Sword Training Helmet
Blue Electric Katana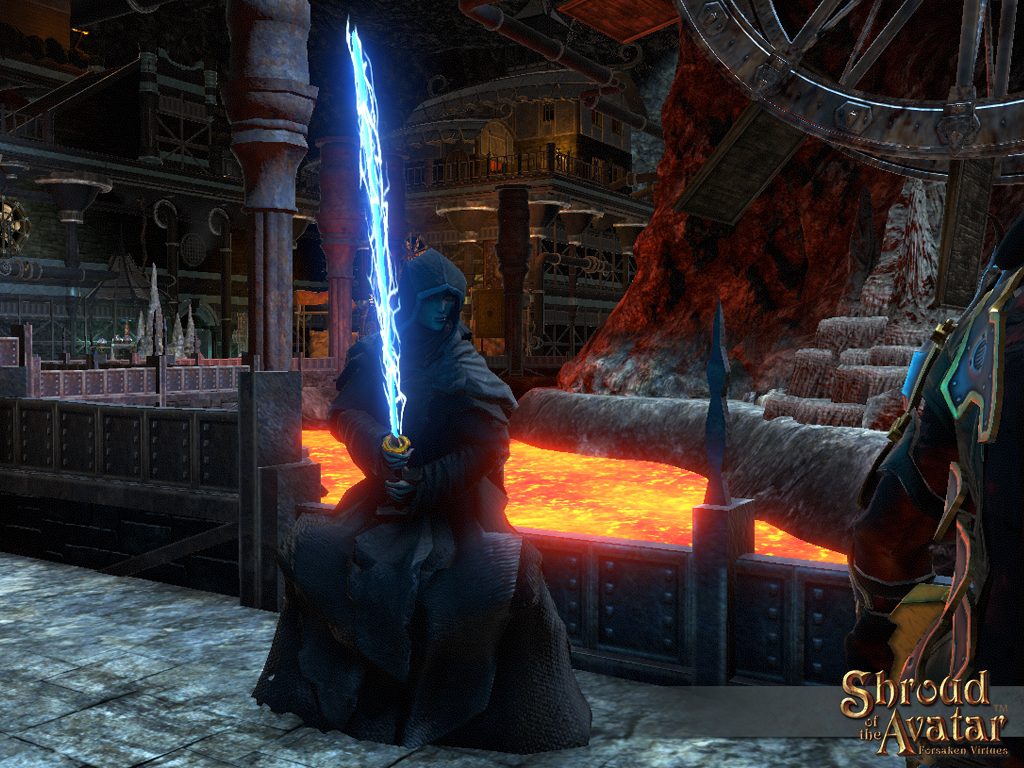 NOTE: You must login during the release to receive each release's exclusive rewards.

The
Shroud of the Avatar Rewards Program
lets you earn the best rate on purchasing Crowns, AND receive exclusive monthly reward items!
For the low price of $9 USD per month you will receive the following: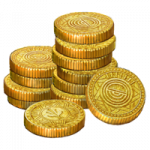 900 Crowns of the Obsidians every month
Exclusive Monthly Login Reward Items (~ 3 per month)
Exclusive Title every 3 months

3 Months: Keeper of the Faith
6 Months: Keeper of the Word
9 Months: Keeper of the Vow
12 Months: Keeper of the Flame
15 Months: Keeper of the Oath
18 Months: Keeper of the Pledge

Pick any Dye 12 Pack every 6 months
Pick any three of the 7 Obsidian Potions every month, including:

Potion of Capacity: Increases carrying capacity
Potion of Conservation: Reduces reagent use chance
Potion of Expedience: Swift gathering on all gathering skills
Potion of Precision: Increases Meticulous Collection to all gathering skills
Potion of Preservation: Reduces armor and weapon damage
Potion of Reclamation: Increases Salvage and Repair to all production skills
Sky Navy Vault Round!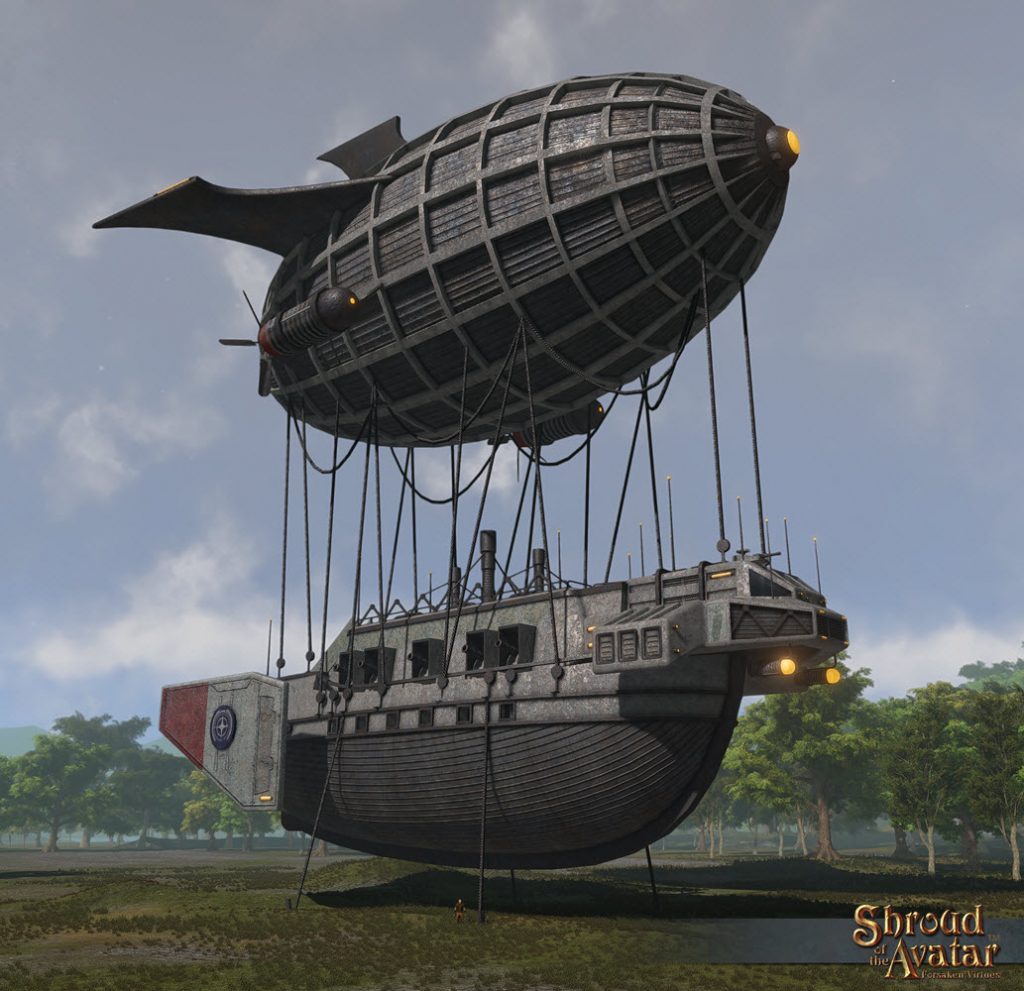 The current round of Vault items are available until
Thursday, May 7th
at 10:30 AM CST. At that time, the next round of 9 items will be available for two weeks, and then the next, etc.
Star Citizen Airship City Home
Burned Skeletons
Cylindrical Automaton Pet
Blue Electric Sword
Electric Halberd
Adobe Dome Deco Set
White Aeronaut Clockwork Full Face Helm
All Metal Crossbow
/floatmeditate Emote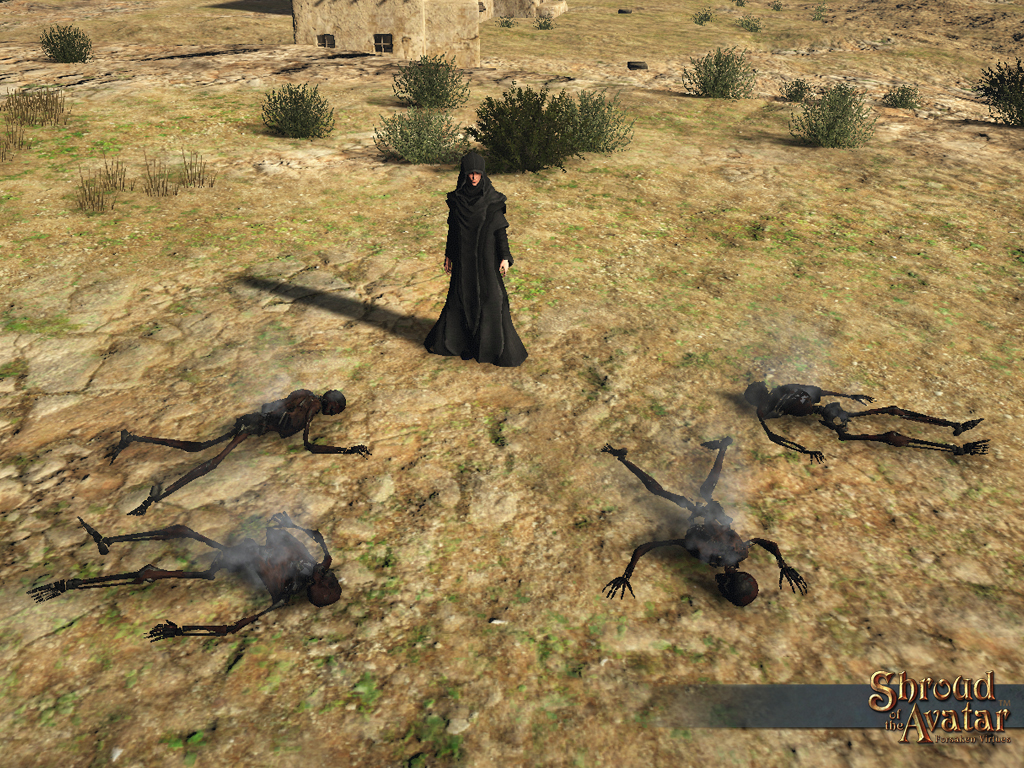 Spindelskog Adventure Scene Preview!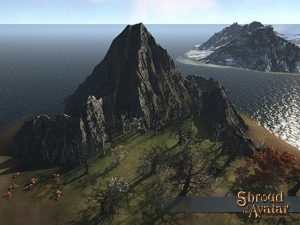 Spindelskog is an upcoming Episode 2 adventure scene located on the new Mistrendur continent which is currently deep in design with List Rostov at the helm! List has shared additional screenshots of his work, and adventurers will be able to sample this adventure scene sometime soon on the QA server. For those familiar with the
Mistrendur Land Rush
, this location has been indicated for some time as Adventure Scene 1, far to the northwest of the continent. List also shared a foreboding description of this mysterious forest…
"Amidst the fetid swamps of the Northwest of Mistrendur hides Spindelskog, a rotting and decrepit old-growth forest. Swathed in ancient webs and choked with detritus and weeds, this forest can go without sunlight for months at a time. Within this foreboding darkness, the summer growth falls into decay and the webs and shadows creep across the woods. It is home to creepies and crawlies, huge predators and mysterious creatures of shadow."
World & UI Changes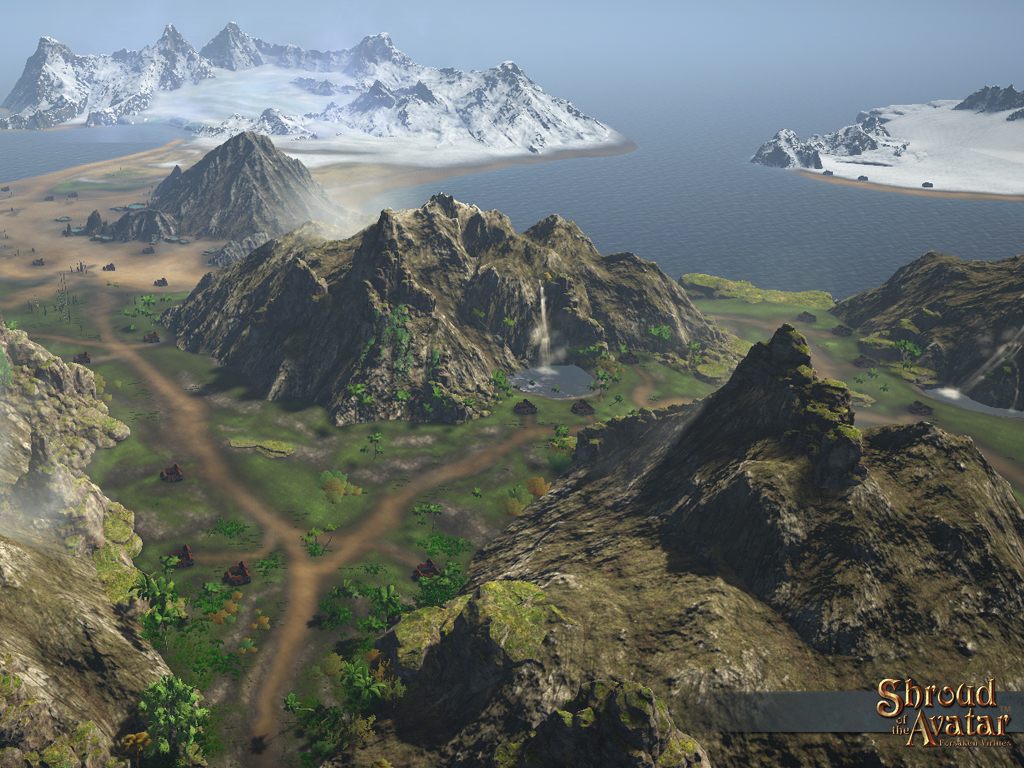 These miscellaneous updates affecting the game world or aspects of the user interface (UI) patched in during R76 or will go live on or shortly after R77:
Level-Up Effects: Players now receive an audio prompt and VFX when gaining an adventure or production level
Food Consumption Duration: The time it takes to devour food has been reduced greatly
Bard Trainer: The Bard skill tree trainer has been added to the Ruins of Utheim
Quest XP Increased: Potentially a temporary amount, players currently receive x10 XP for completing quests
GPU Occlusion Setting: (Windows Only) can now be toggled in the Options Menu
XP Command: Added a /xp command allowing players to see additional XP data in the chat interface
Pooled XP: Experience is no longer shared between characters on the same account (XP earned prior to the change is still shared)
Repeatable Quests: various repeatable quests became daily quests due to increased XP rewards
Solace Bridge Outskirts: Improved how the "Investigate the Undead Mystery" task clears
Aerie: Improved how Yngvarr responds when returning to him with the Reclamation Unit Parts package
Celestis: All boats to Novia also have the option to go to Solania, and added rowboat teleporters to interconnect the four primary docks (similar to signpost teleporters in POTs)
Resolute: Improved the "weapons upgrade" quest turn-in for Whitten
Crafting, Items & Economy Changes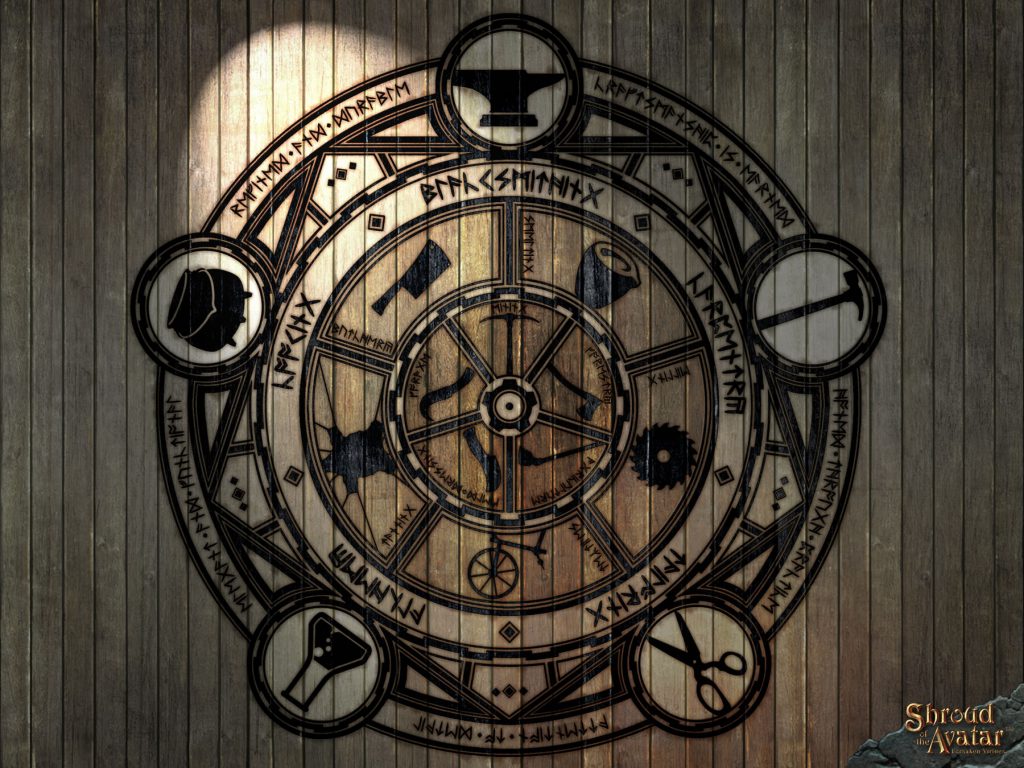 These changes to the player economy, in-game items, or crafting patched in during R76 or will go live on or shortly after Release 77:
Crafting Batch Size: Have been increased from 20 to 50
Supply Bundles: Now have a chance to include an XP reward item that scales with bundle type (will be tradeable soon)
Water Buckets: Weight reduced to 0.2 lbs from 2 pounds
Aether Orb: This off-hand item now features enhanced VFX and can be placed as a decoration
Heart of Vrul: This off-hand item now features enhanced VFX and can be placed as a decoration
Outdoor Lighting: Nearly doubled for all player housing lot types
Mini Automaton (Gold, Silver, Brass): Now feature Ink conversation system abilities
Aetheric Amplifier Console: Improved store item description and Player Guide entry
Combat Balance & Changes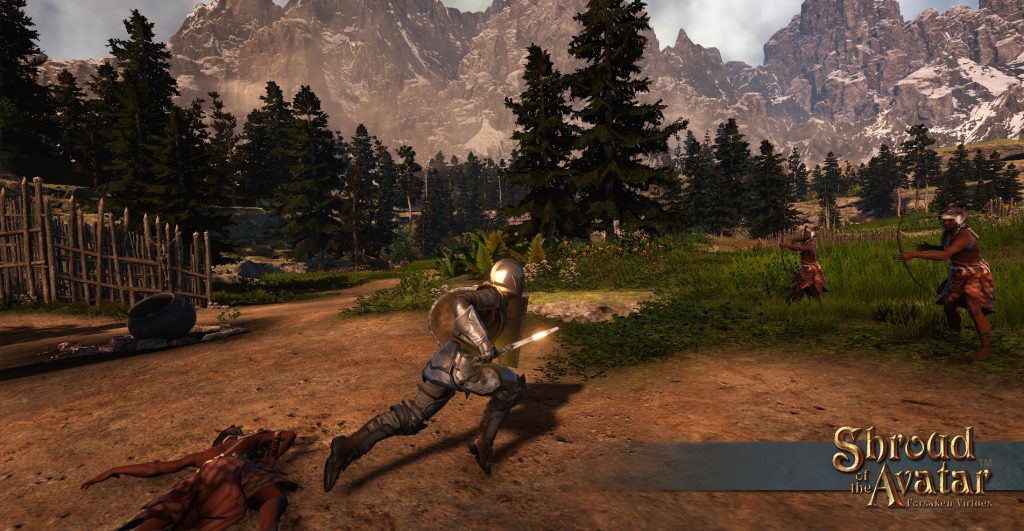 These changes to combat skills or concepts patched in during R76 or will go live on or shortly after Release 77:
Bard Specialization Skill: Now available on the Bard skill tree
Concussive Canticle: Balanced and damage output was reduced
Bard Skill VFX: Additional bard skill VFX were added/updated
Bard Skill Cast Time: No longer affected by cast duration reduction effects such as Chaotic Feedback
Updated Player Owned Towns
These updates affected Player Owned Towns which patched in during R76 or will go live on or shortly after Release 77:
Alaric's Holding: Added new Holdfast to Mistrendur
Allaman: Moved to Mistrendur
Arx Draconis Annex: Added new Holdfast to Mistrendur
Ashiya Hama: Added new Holdfast to Mistrendur
Bedlam: Added new Holdfast to Mistrendur
Belly of the Snake: Renamed from Saint Mary's Island, moved to Mistrendur, and updated interconnections
Beran's Reach: Upgraded to Megalopolis
Black Mesa East: Moved to Mistrendur
Bricktown: Moved to Mistrendur
Caladruin: Moved to Mistrendur
Candlelight Stronghold: Added new Holdfast to Mistrendur
Cayo Hueso: Added new Holdfast, nested in Brittany Fields
Clevedon: Moved to Mistrendur
Cottage Grove: Changed owner
Cremetorium: Added new Holdfast to Mistrendur
Crossroads Landing: Added new Holdfast to Mistrendur
Crypt of Dysis: Added new Holdfast to Mistrendur
Dara Brae: Moved to Mistrendur
Darkshire Hills: Upgraded to Megalopolis
Devil's Lair: Added new Holdfast to Mistrendur
Drachensumpf: Moved to Mistrendur
Dragonhame: Moved to Mistrendur
East Port: Renamed from Aerie Centre Exchange. Move to near Soltown
En Nox: Changed governor
Far Green: Added new Village island to Mistrendur
Festival: Moved to Mistrendur
Goober's Gas Station: Added new Holdfast to Mistrendur
Haunted Keep of Solania: Moved to Mistrendur
Heartwood: Moved to Mistrendur
Helmgart: Added new Hamlet to Mistrendur
Immortal City: Moved to Mistrendur
Jade Gardens: Renamed from Jade Caverns, changed to Forest 02, and moved to Mistrendur
J'Tavern: Added new Holdfast to Mistrendur
Knowhere: Moved to Mistrendur
Lamplight: Changed governor
Logan's Farm: Added new Holdfast to Mistrendur
Meadow's Edge: Added new City to Mistrendur
Multivisium: Added new Holdfast to Mistrendur
New Heaven: Changed owner
NobleBright: Added new Hamlet to Mistrendur
Noshima Island: Moved to Mistrendur
Notuo: Added new Holdfast to Mistrendur
Obsidius: Added new Village to Mistrendur
Oracle Oasis: Moved to Mistrendur
Ordinis Mortis: Upgraded to Megalopolis
Organized Chaos Market: Added new Holdfast to Mistrendur
Outlandia: Added new Holdfast to Mistrendur
PaxLair: Upgraded to Megalopolis
PaxLocus: Added new Holdfast to Mistrendur
Phoenix Haven: Added new Holdfast to Mistrendur
Ravenshead: Added new Holdfast to Mistrendur
Reef of the Occult: Moved to Mistrendur
Refugees Hideout: Moved to Mistrendur
Reverie: Moved to Mistrendur
Rinzai: Moved to Mistrendur
Riptown Creek: Added new Village to Mistrendur
Sentinel Stand: Added new Holdfast to Mistrendur
Silent Ascent: Changed nesting to Ordinis Mortis
Silver Springs Market: Added new Holdfast to Mistrendur
Siren Song Bayou: Upgraded to Municipality
Storms End: Upgraded to Megalopolis
Traveller's Rest: Added new Crossroads Village to Mistrendur
Tune: Added new Holdfast to Mistrendur
Verschneites Expeditionslager: Added new Holdfast to Mistrendur
Bug Fixes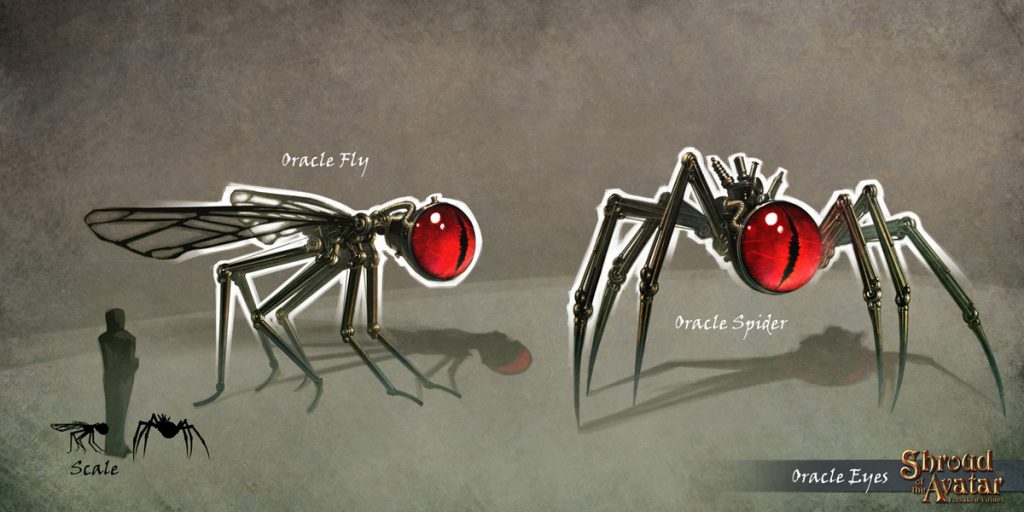 Albeit many bug fixes patched in during R76 or will go live on or shortly after Release 77, here are some of the highlights!
Fixed pillars of smoke on every house
Fixed broken textures on female NPC's
Fixed various client stability issues
Fixed font size bug affecting performance
Fixed some of the lighting issues currently affecting players
Fixed exit volume issue where they became visible to players
Fixed Troll Toenail exploit where daily limit could be bypassed
Fixed missing texture on Baron's servant
Fixed occlusion issue with Norgard Fens elevator
Fixed 2 Tartarus Barrels which were overlapping
Fixed Ornate Oak Panel Wardrobe to work as container
Fixed collision with Tulip Vase (significantly reduced)
Fixed "Start on World Map" functionality for Mistrendur
Fixed Levitating boulder in Plains Encounter
Fixed navmesh issue in Ulfheim
Fixed basement hatches not placing in LOTI Mansions
Fixed basement hatches not placing in Rustic Antique Shop
Fixed collision issue with trees on Mistrendur (turned off now)
Fixed tree overlapping player lot in Central Brittany
Fixed Magic Warding skill on Tactics trainer in Desolis (now trainable)
Fixed a hitching issue with Linux client
Fixed store description with Cloth Aeronaut Helm
Fixed pattern functionality with Cloth Aeronaut Helm
Fixed an issue where Pendro (Yew) was sometimes accepting a rune bag more frequently than once each day
Fixed "Disable Friendly Buffs" functionality in Options Menu
Fixed Toggle UI and Ping Lot Signs keybind issue
Fixed trigger volumes for South Midmaer Way puzzle teleporter
Double Experience Points Continue!

Head out into the lands of New Britannia and charge headlong into the dangers therein, Avatars! For the near future,
Shroud of the Avatar
players will receive double experience points (XP) for their endeavors in Adventure and Crafting! Hourly XP attenuation limits have also increased. Please take advantage of the extra experience points! Stay home, stay safe and explore New Britannia!
Packaging Items for Trade in Player Test Environment (QA)!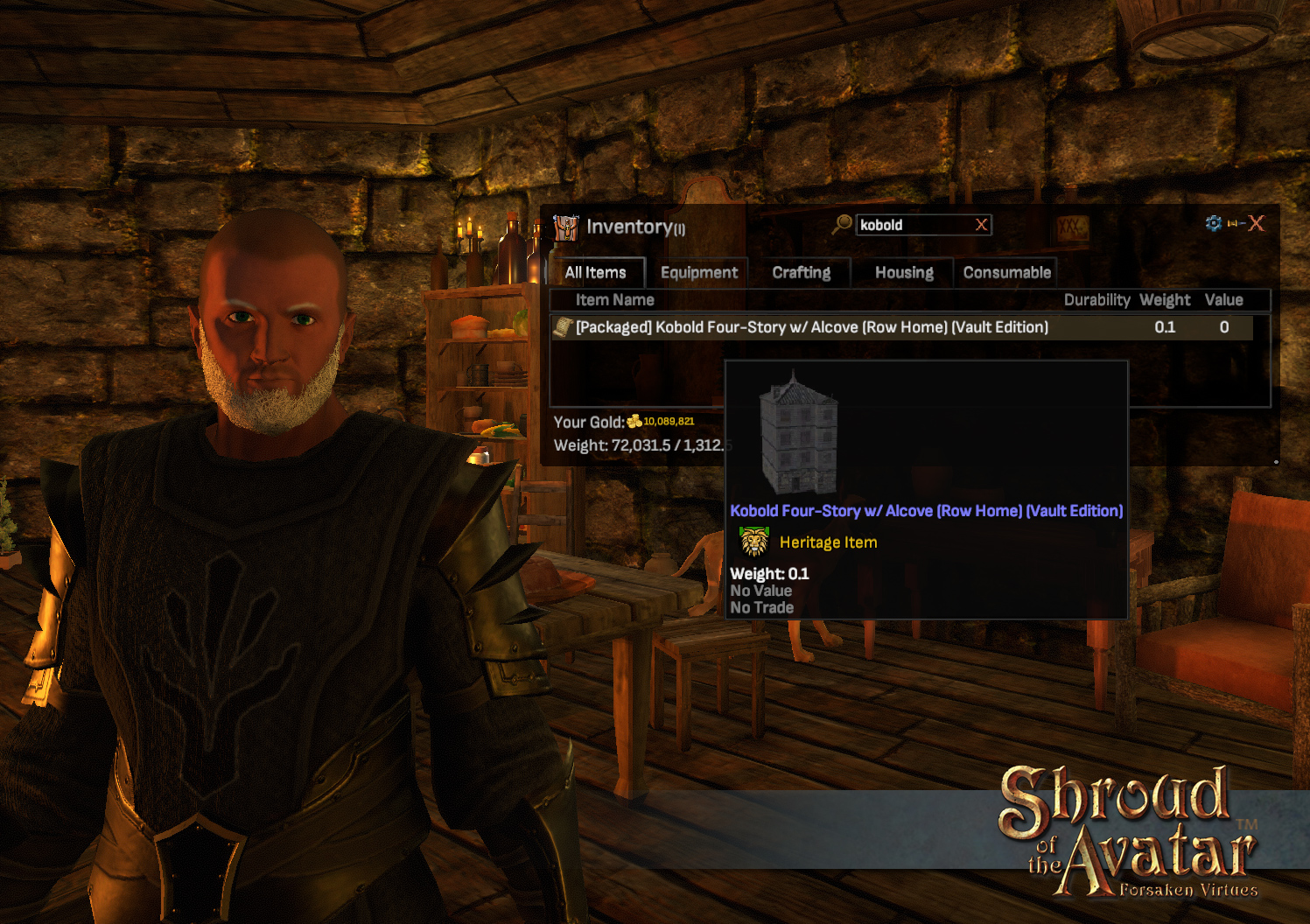 Just arriving to the Player Test Environment (QA) server is a very useful new feature with which allows players to trade formerly no-trade Heritage items by packaging them for trade. Simply right-click the item, then select "Package Item for Trade" which will spawn an option window requesting a Crowns payment for the packaging. Once packaged, the item can be freely traded to another player, who can then unpackage it for use simply by double-clicking upon the item.
Allowing for the trade of formerly no-trade Heritage items is just one of many useful new features to arrive this year. Read more about what's on the horizon in the
Shroud of the Avatar 2020 Vision!
Streaming the Player Test Environment (QA) Now Permitted!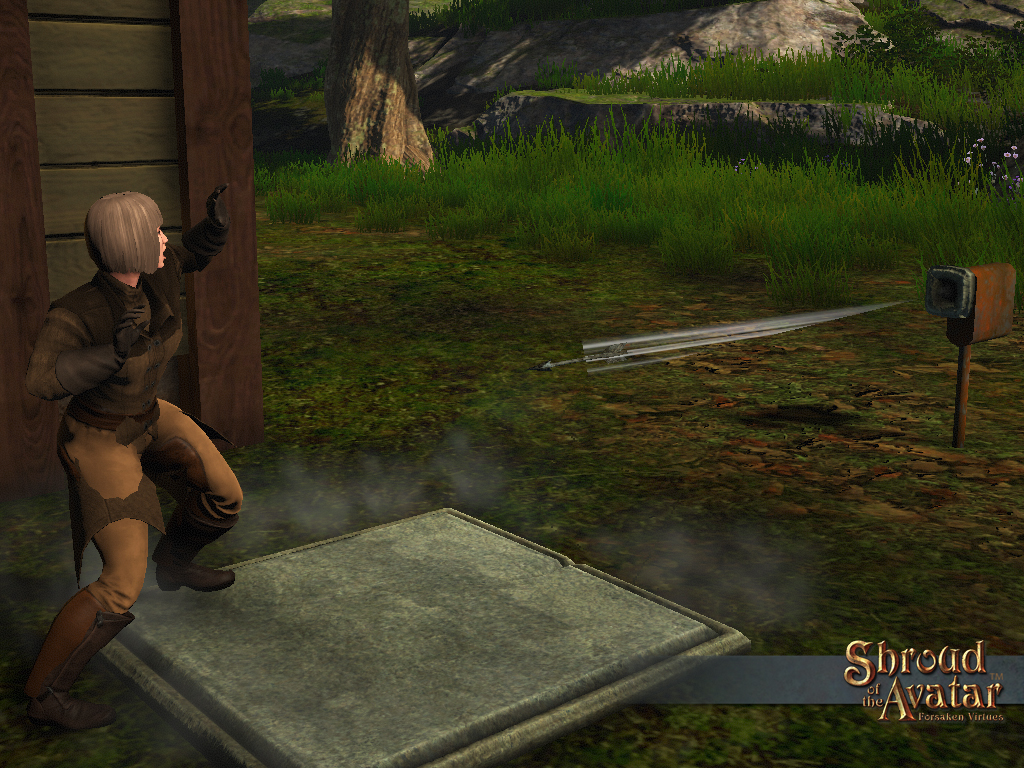 Streamers of Shroud of the Avatar are now welcome to stream gameplay of their Player Test Environment (QA) experiences! We hope this new option will inspire increased new feature testing before these features go to the live server. When streaming from QA, please be sure to notify your audience that you are testing new and unfinalized features on the test server.
Are You a Livestreamer?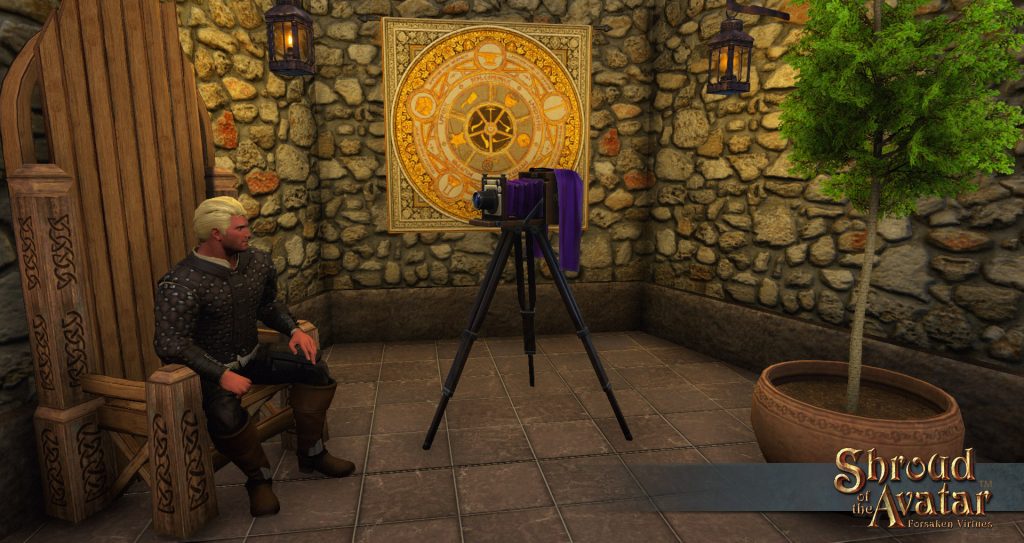 Soon, the Streaming Reward Program will be returning. As the details are getting reworked, we'll reveal more information. Traditional streaming rewards included an exclusive in-game Streamer Camera for being a veteran of our
Streaming Program
! Expect the camera reward to return! More goodies will come to your way as the program fully develops. Thank you for streaming Shroud of the Avatar!
Recent Shroud of the Avatar Livestreams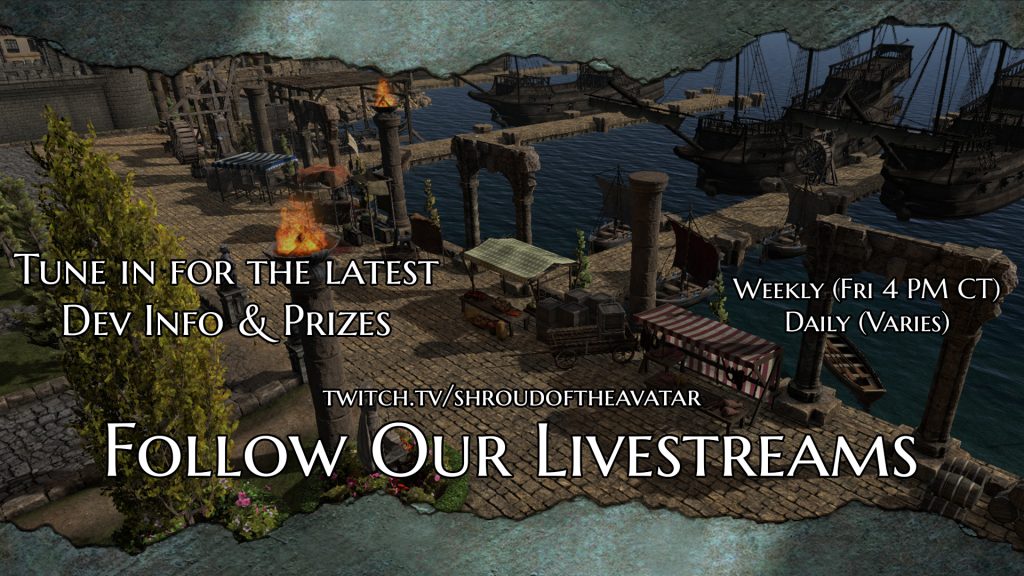 Atos and other members of the Shroud of the Avatar development team go live very frequently on our TWO Twitch Channels:
twitch.tv/shroudoftheavatar
and
twitch.tv/communityoftheavatar
— be sure to get these channels on follow and get the latest information right as we go live! Also, if you've missed our latest streams, check out our archive of content at our
YouTube Channel
(complete with "Mojito the dog" cam). Like! Follow! Subscribe! Prizes!!!
Don't forget to also join the Shroud of the Avatar team and community over at our other social media venues:
Lord of the Isle Episode 2 Bundles
As one of the biggest and earliest supporters of Episode 2 you will be granted the largest lot deed in the land (Castle), the title Lord (or Lady) of the Isle, a tour of Lord British's property, and dinner with the game leaders including Lord British himself!
Only 24 of these unique bundles will be sold!
Complete List of Rewards:
Lord of the Isle Place Anywhere Castle Lot Deed: Tax Free Forever (when placed in a POT) and Tax Free for 1 Year (when placed outside of a POT). Placeable on water as well as land!
Title: Lord of the Isle or Lady of the Isle
Unique Lord of the Isle Home (pictured above)
NEW – Town Size Upgrade (if a town is not owned by the LOTI supporter, they may gift this size upgrade to another town owner. Maximum possible town sizes will be taken into account, but the Megalopolis size just became available!)
Choice of 1 House currently available in the store
Castle Basement currently available in the store of your choice
Castle Wall Set currently available in the store of your choice (with enough for Castle Lot)
Unique Lord of the Isle Dungeon Room
140,000 Crowns
1000 Bank Slots
Pick 12 Prosperity Tools
2 Unique in-game items (to be revealed later)
Early Access to Episode 2
Episode 1 Box and map signed by the team
1 hour one-on-one with Chris for design discussion (via video-conference)
One real silver ring crafted personally by Lord British: Numbered 1 – 8
In-game version of the Lord British ring: Numbered 1 – 8 (including a place-able decoration version)
Tour of Lord British's property
Fine dinner and drinks with Lord British, Darkstarr, & Atos at a location TBD in Austin or NYC.
NOTE: Digital items that are currently available will begin delivery as soon as Release 62 (Jan 31, 2019). Other items will be delivered at a future date TBD.
NOTE: Travel costs NOT covered by Catnip Games for Tour & Dinner.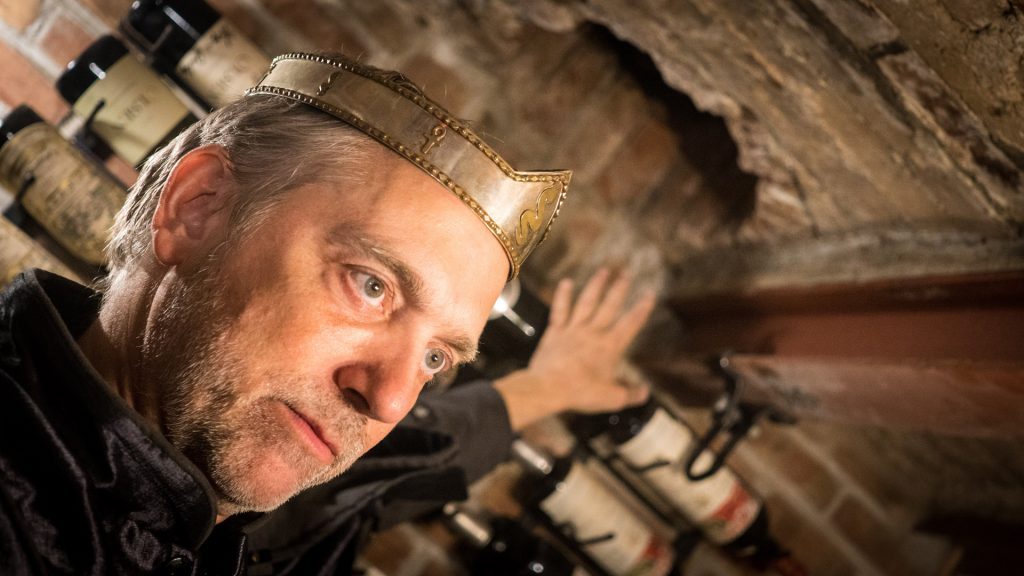 Upcoming Events Calendar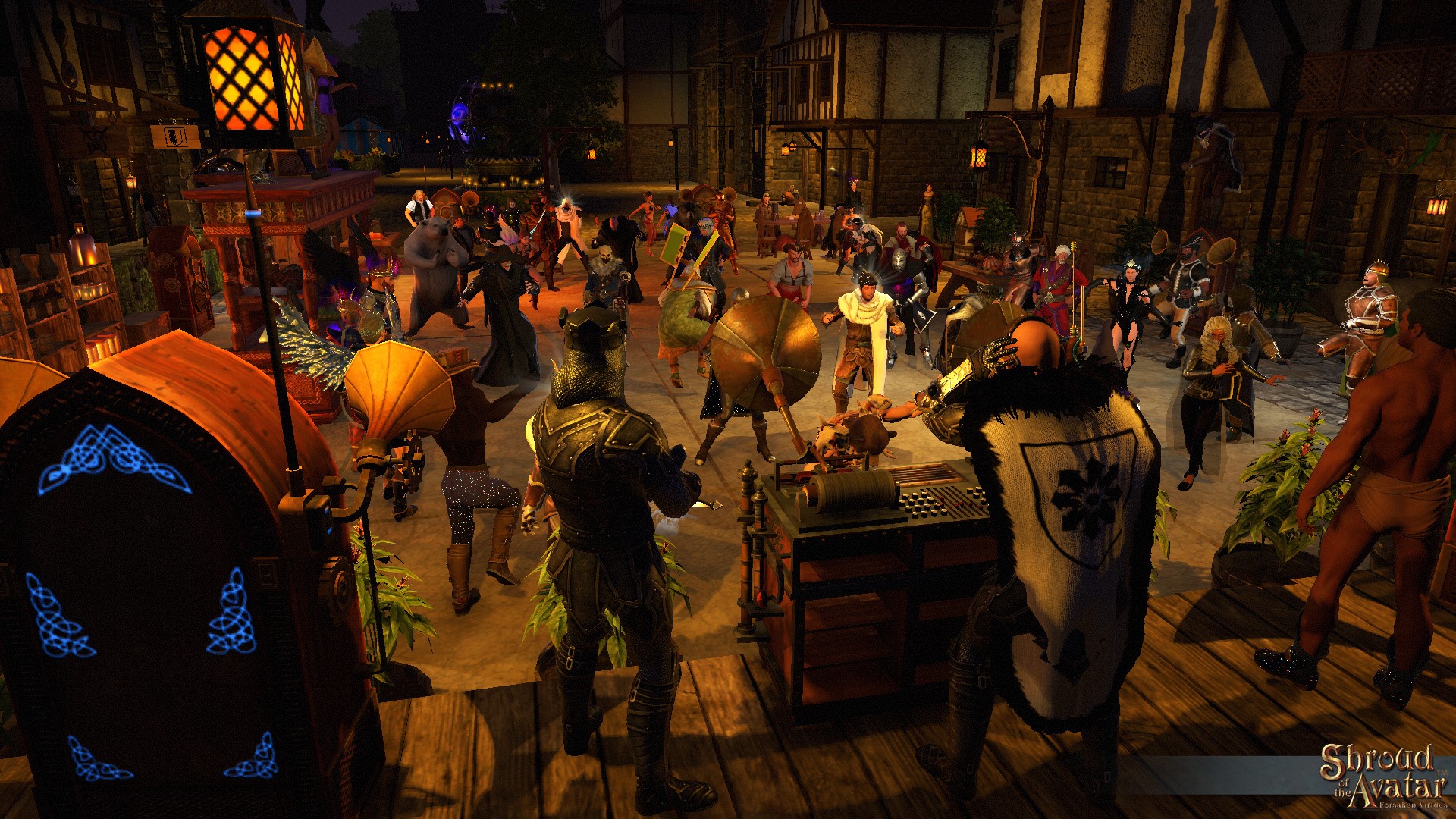 Be sure to check out the
Upcoming Events
page for spotlighted events plus links to various areas to post or find events on our forums:
2020 Events
Apr 30
– Release 77
May 28
– Release 78
June 25
– Release 79
July 30
– Release 80
Aug 27
– Release 81
Meretz: Win a Giant Lich Statue (No Trade)
Whether you move a little or a lot, as a Meretz user you rack up valuable Meretz Points (MPs). The more MPs you have, the more stuff you can buy!
Think: in-game SotA goodies, Sweepstakes entries and tons more. With Meretz, we launch several sweepstakes every month. This month, we're giving away a Giant Lich Statue (No Trade) to FOUR lucky winners! AND, use your MPs every day for in-game items like potions and emotes.
What're you waiting for?
Download Meretz TODAY!
Community Event: Catnip Games Weekly Fishing Tourney!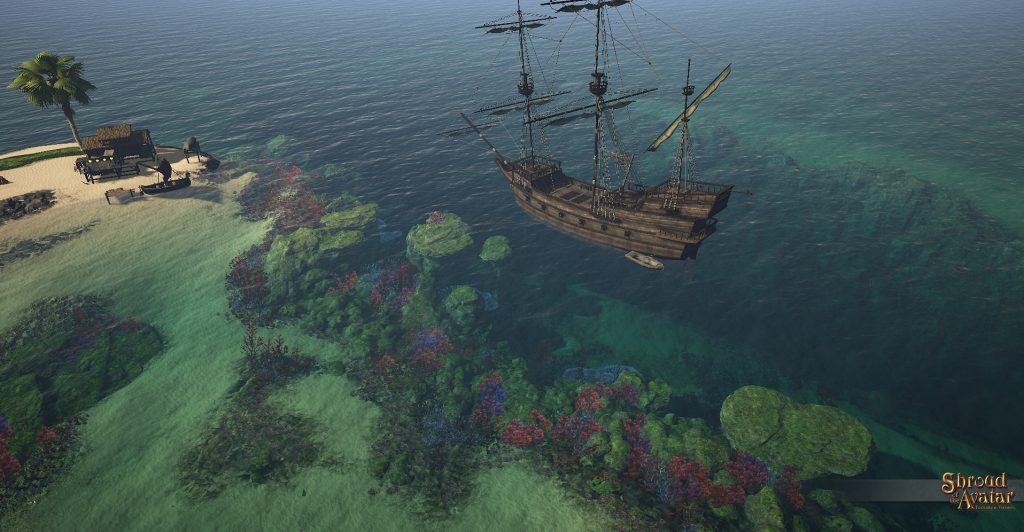 For the Anglers of New Britannia, a weekly developer run fishing event has arrived. The first of these events started at Noon CT on Friday, April 24th and will last until Noon CT on Friday, May 1st. Players may register towns to be put into a registry list which will dictate most of the venues available for the fishing competition. Every week, the venues shift to the next 3 towns from the registry. Also each week, a new spotlighted PvE and PvP scene cycle into the contest. Each category (POT, PvP, PvE) features different prizes and goals.
All fish must be caught within the timeframe of the contest.
Here are some of the details:
Largest Fish (Town):
Prizes: Player Owned Town Row Lot Deed, Large Gold Fishing Trophy
Rules: Must be caught from one of these towns

Dragomir Mori (@CatherineRose)
Caer Dracwych (@Bowen Bloodgood)
New Britannian Market (@Lord Andernut)
Largest Fish (PvP):
Prizes: 2 Chained Obsidian Shard 3-Packs, Large Silver Fishing Trophy
Rules: Must be caught in Paladis Shardfall
Largest Lava Fish:
Prizes: Fishing Rod of Prosperity, Large Bronze Fishing Trophy
Rules: Must be caught in Sunless Barrens
Consolation Prizes:
Prizes: Small Bronze Fishing Trophy
Rules: Everyone who submitted an entry that did not win an above prize
Prizes provided by the Community Manager will be available for attendees, but governors, guild leaders and players are welcome to sweeten the pot by providing additional prizes based on objective criteria entirely of their own design. In fact, please consider planning events to overlap the duration and chosen weekly locations of the Fishing developer events. Please post these events in the in-game events forums and the Community Manager will promote accordingly. Expect a constant stream of weekly events, each to feature new locations and new objectives. Head on over to the
Fishing Event Forum Thread
for more information. Happy adventures, Avatars!
Community Event: Black Sails Saga – From the New Lands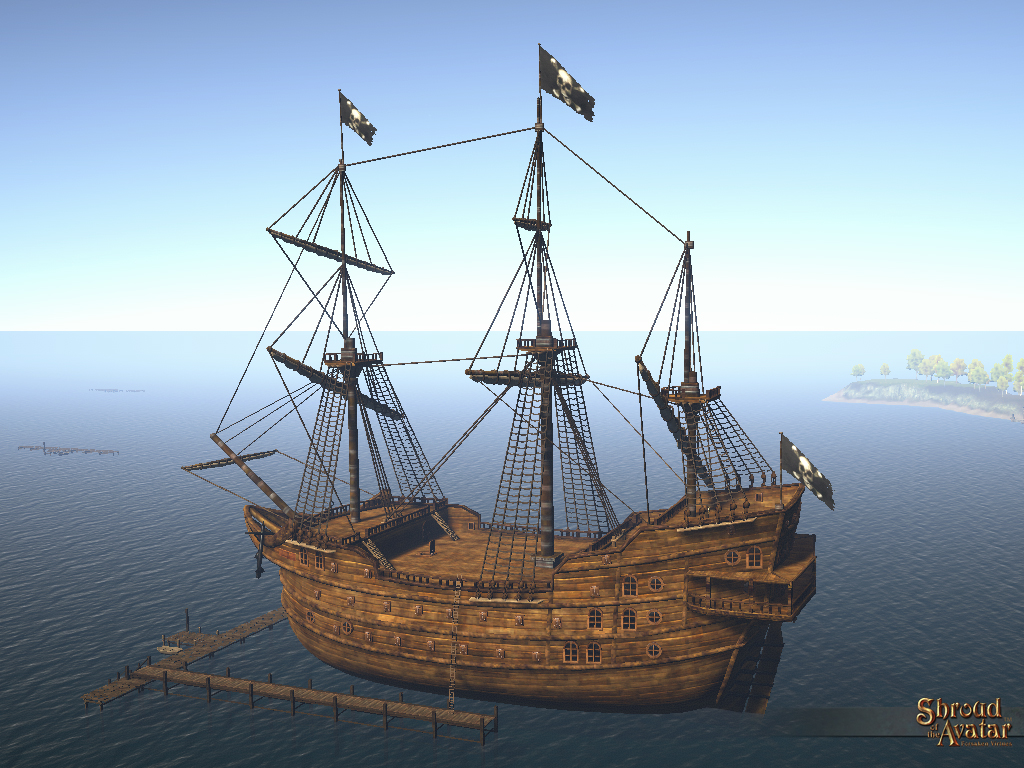 [Forum Post by CatherineRose]
Another chapter of the Black Sails Saga has begun, Avatars! When the creative minds of Boris Mondragon, CatherineRose and friends start writing a new chapter, it can mean only one thing — adventure awaits thee! Typically, these stories start as forum story writing and role-play, which then work their way into the game as role-playing adventures. Upon the chapter's end, a giant battle between players usually takes place, so be sure to get involved now. Ready thine quills and ink, oh pirates of New Britannia, for a grand player-made adventure awaits thee! For more information, please contact CatherineRose or Boris Mondragon for an invite to the planning conversations on the forums.
Months before this day ………..​
A spy for our Black Sails had given a message to one of the guards to warn us that as the great leader @Antrax Artek was leaving his headquarters with his army and as he made his way toward the battle which was underway in Blood Bay, a strange purple mist began to overtake the army.​
As the spy looked on with horror he saw one by one of each of the soldiers fall to the ground. Their bodies began to shake as if a great monster were picking each up and violently throwing each into the air.​
Upon falling to the ground they did not move from any position whether arms were out stretched or bent into grotesque shapes.​
All succumbed in like manner even the great Antrax himself as well.​
The next strange and frightening thing to happen was that each of the soldiers beginning with Antrax woke. They stood up at attention as if ready for orders to be given. Yet they were in some kind of stupor or trance.​
Antrax turned, in this trance as well, and shouted orders to his army.
"We are to battle in Blood Bay. You will kill all living avatars except for any in our own army, Antax Army.​
You will kill all Pirates as well as all Obsidians.
Let their blood reach from the edge of the cursed water's of Blood Bay across the battle ground
until it flows and touches the mountains .
Let no one escape your sword."​
"Show no mercy."​
Antrax and his army did just that. Blood ran deep from all this death. The deadly purple mist affected all who marched through it. No one was spared. Mass confusion took place as well. No one that day had the ability to think like a fighter. No one that day could distinguish allies from enemies.​
In time the purple mist cleared from the survivors bodies. Antrax and his army returned to his headquarters.​
The Black Sails and Allies who survived, that were able, began to train for the next battle. We knew we would never retreat.​
We would never give up the goal of having peace.​
The evil Obsidians had again used the powerful knowledge they possess to continue their quest to control and then to destroy all of Novia.​
However,we knew our purpose would l not be thwarted.
We repaired our ships, bandaged our wounded.
We also, sadly buried the many dead.​
I received, from one of my guards this message
which was intercepted by one of our spies:​
"I, Lord of a Obsidians, Master of all the World, now order you bring together our most feared fighters as well as the strongest of the trained animals which are scattered about Novia. Bring them to the Underworld under the purple mist in Blood Bay where the four rivers of Lava meet. Antrax and his army along with The pirates and allies are working to becoming again. Ha! They will not be strong enough to go against the mighty Obsidians.. We will go to the place called Malus and stop them from crossing into their new lands… (continues on the forums)
​
Community Event: Fish Finder Contest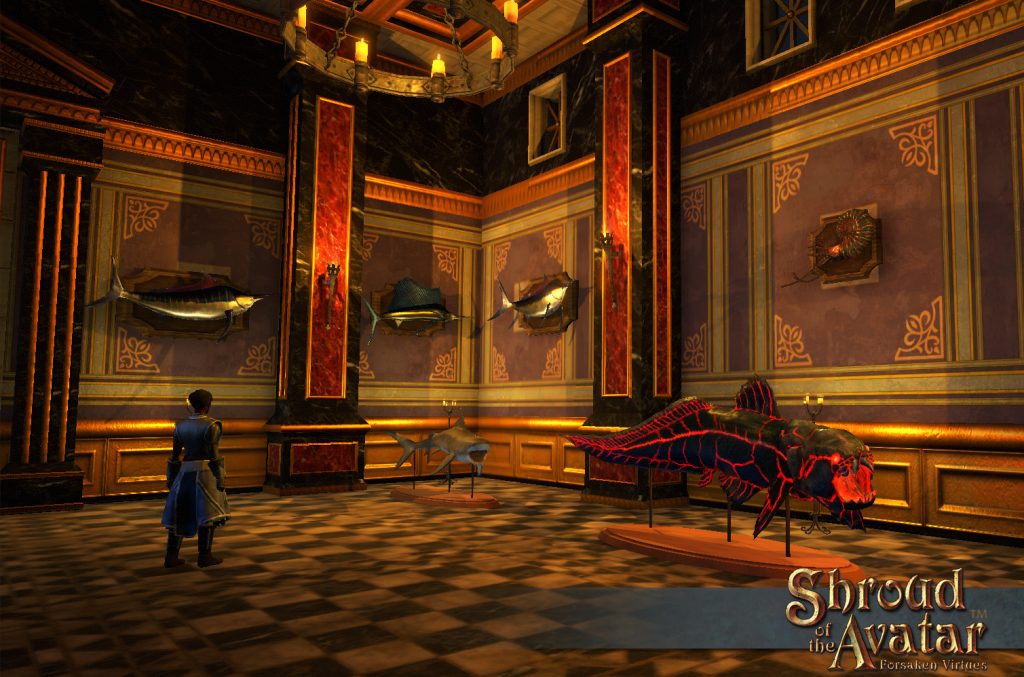 [Forum Post by Phamyns]
The Fish Finder Contest is 5 weekends of fishing splendor in 5 different towns and will change towns every Saturday. Anglers! Ready your poles! Ready your bait! Fish like you've never fished before!
Location: Justice Hold
Date : May 2, 2020
Start Time : Noon CST
Duration : 8 Hours
Water Type : Salt
Prizes: 1st 150,000 Gold, 2nd 100,000 Gold, 3rd 75,000 Gold, 4th 50,000 Gold, 5th 25,000 Gold
Rules : Each contestant will turn in one fish, the largest fish they caught during the timeframe of the contest.
At the end of the 8 hours, 5 winners will be awarded based off of the size of the fish they chose to submit. Once a fish is submitted the contestant is done for that day. Each contestant must provide a single fish entry Phamyns in game via trade window or in-game mail by Noon CST on Monday. For more information, please visit this
forum post
by Phamyns.
Community Event: Podcasts & Poetry on Virtue Radio
[Forum Post by Asclepius]
Attention Avatars! The Shroud of the Avatar community is INCREDIBLY creative, and over the last five years, many community members have composed short stories, poems, and other creative works. Asclepius, along with a number of other narrators have had the privilege of rendering them into audio form. There is a
huge vault of podcasts on the Caverns site
with well over 200 amazing creative contributions.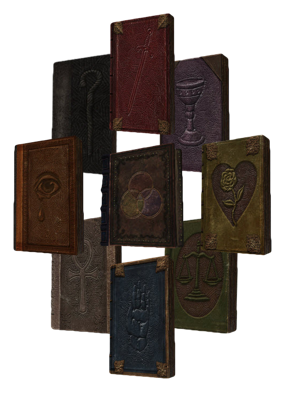 So after fiddling with the broadcast software, Asclepius now offers to share them with you. This is planned to be a regular WEEKLY segment, about an hour in duration. Listen in and you will hear a curated selection of short stories and poems, interspersed with some great community music.
When: Wednesday Evenings at 7 PM CST
How to Listen: There are two methods to tune in to Virtue Radio
Utilize your in-game Aether Vibration Devices for Avatar's/Virtue Radio (radios, clockwork pets, clockwork helms, etc.)
Simply point your browser to Avatar's/Virtue Radio: Virtue Radio
For more information about these reoccurring broadcasts on Avatar's/Virtue Radio,
please contact Asclepius
on his forum post about this topic.
Community Event: Lunch With Laz & Jack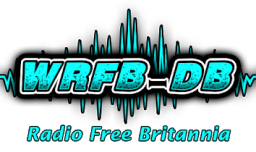 [Forum Post by Lazarus Long]
Bringing you the latest news and entertainment, Laz & Jack report on hot
Shroud of the Avatar
topics every weekday, 12PM – 1PM CST! Players can tune-in at Twitch.com, at
WRFB.rocks
or using in-game devices such as Clockwork & Aviator Helmets, Clockwork Pets or Aether Vibration Amplifiers! Visit their
main forum
post to learn more about tuning in to WRFB broadcasts.
Interested in becoming a DJ on WRFB? Send a PM to
@Lazarus
Long on the forums.
Community Event: Virtue Radio Weekly Schedule
[Forum Post by Alleine Dragonfyre]
Avatars! Here's the latest and greatest line-up from those DJ's over at Virtue Radio! Players can tune-in using their website or in-game devices such as Clockwork & Aviator Helmets, Clockwork Pets or Aether Vibration Amplifiers!
Podcast and Poetry with DJ Asclepius, Mondays 7pm NBT
Radio Oz with the Doctor DJ Asclepius, Every 4th Wednesday 7pm NBT
DJ Jarkith Chaotic Country, Thursdays 10PM NBT
DJ Alliene Dragonfyre: The Beat Of Novia, Fridays 8PM NBT
DJ Mick Foley Holds the Rocking Power Hours, Saturdays 2PM NBT
DJ Stryker: Lost in the Spaces, Sundays 9AM NBT
DJ Celith Wraine: Faster and Louder, Sundays 12 Noon NBT
Interested in DJ'ing on Virtue Radio? Send a PM to any of our staff members @Alleine Dragonfyre @Celith Wraine
@Stryker
Sparhawk, @Asclepius for help!
Project to Support – Rodasurf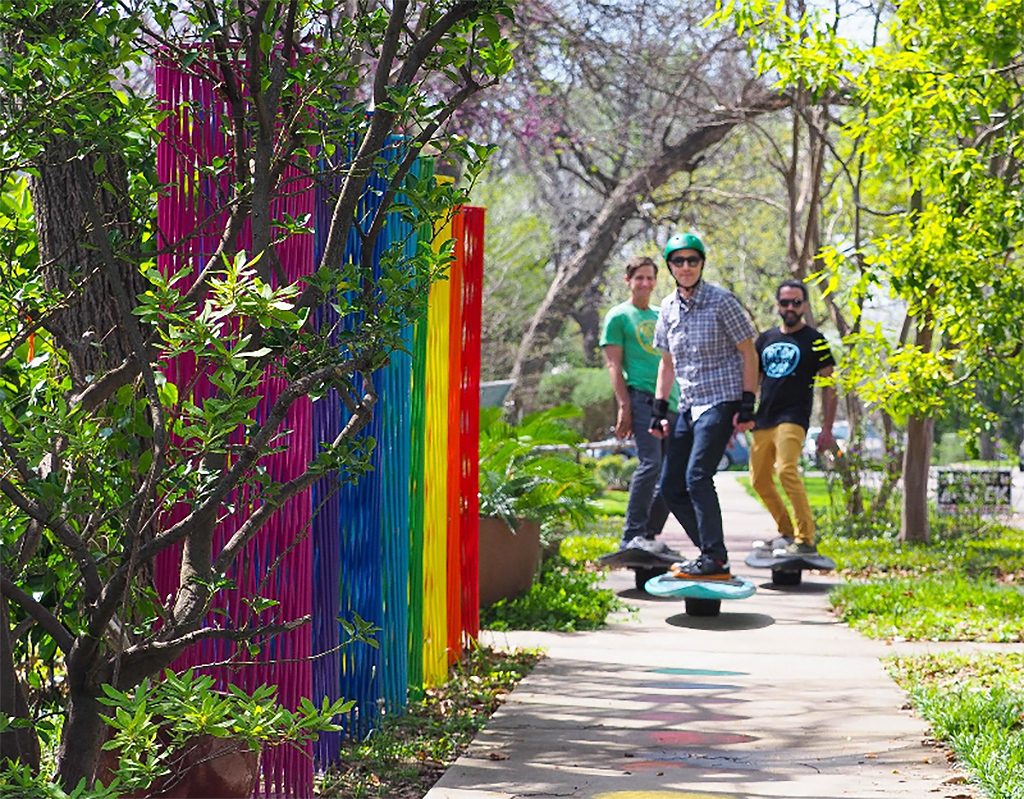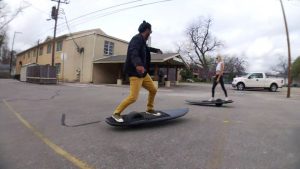 Avatars! Yet another news outlet has spotted Darkstarr on a RodaSurf board. Be sure to check out this latest sighting in this
latest Austin360 news article!
Darkstarr and the Rodasurf team also dazzled us with another
interview
which aired on Spectrum News not too long ago! The RodaSurf board is an accessory to the Onewheel XR device. Simply snap and lock the Onewheel into RodaSurf's latching system, and you'll be surfing the streets before you know it! For the full article PLUS a
fantastic video
, be sure to head straight over to the Spectrum News Website and see our beloved Lord of Chaos show off his latest venture!
Project to Support – Jar Wars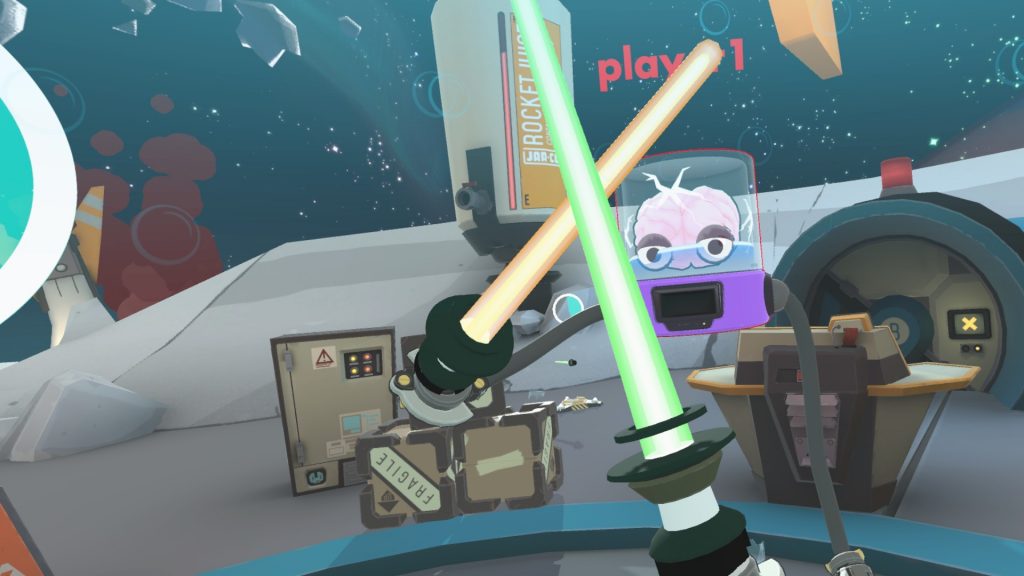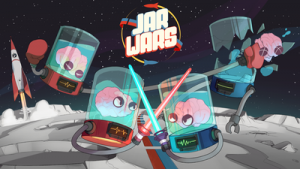 https://d2sx9mrt4zumaq.cloudfront.net/wp-content/uploads/2020/03/JarWars6-600x338.jpg
While you are delving into Virtual Reality (VR), be sure to check out this exciting and hilarious new game,
Jar Wars!
Our very own Darkstarr has been busy on some side projects, one of which is Jar Wars, a slapstick multiplayer game made just for VR enthusiasts. Battle your friends with wacky weapons and intriguing gadgets for total domination of the Moon! Available for free on
Steam!
Project to Support – Dragon Fight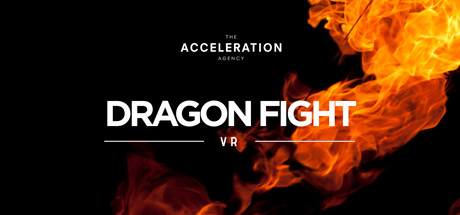 Darkstarr has also been hard at work with the team for Dragon Fight VR which recently went live on Steam! Dragon Fight VR is an internal experiment to capture the "essence" of a dragon fight, the classic penultimate experience of every fantasy story. We wanted to create a short visceral, realistic experience stripped of user interface, lobbies, scores, levels, and other visual intrusions that might distract. There were some key elements of fighting a dragon that we wanted to capture and we felt VR was uniquely qualified to convey:
Face to face with a large scale hostile creature trying to kill you
Using a sword and a shield
Fire!
Nowhere to run!
This started out as an internal experiment to learn some things about VR's capabilities, be reductionist in our designs, etc. We felt that the experiment was successful enough to release as a free experience to share. Enjoy! Available for free on
Steam!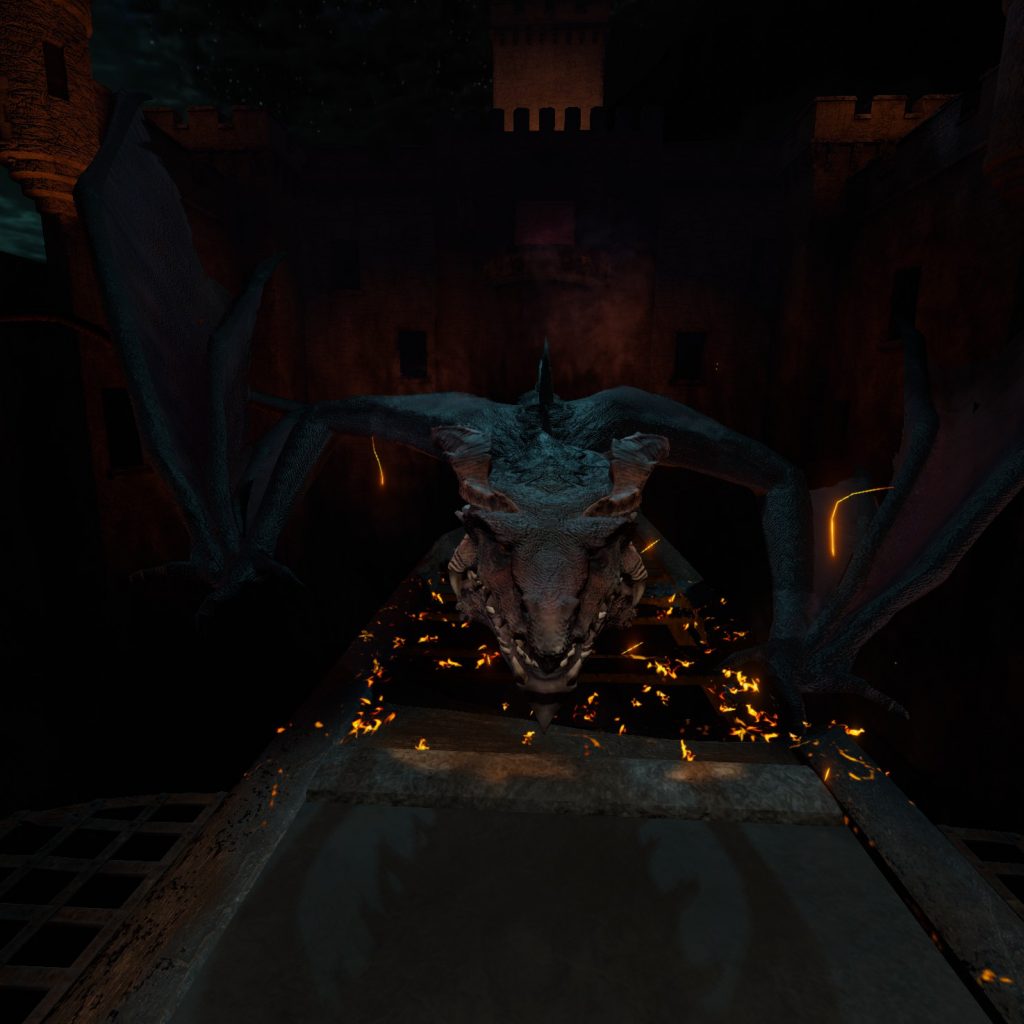 Project to Support – Crowfall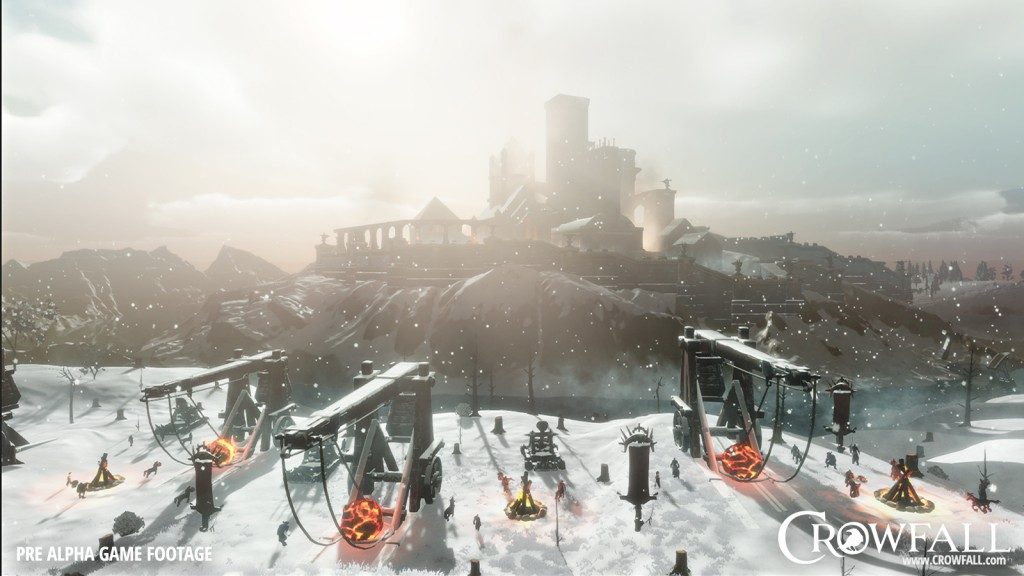 Be part of shaping the next great MMO by becoming a
Crowfall Backer!
Crowfall is the first and only online Throne War game. You can win. Join intense PvP battles

that demand strategy, survival and a fierce competitive spirit. Reap the spoils of war as an Eternal Champion!
Claim virtual territory on behalf of your guild or faction. Capture mines, mills, and quarries to secure resources, build castles, and besiege your neighbors. Scavenge artifacts and relics from the Dying Worlds and install them in your temples to grant blessings to your vassals. Capture lost spirits to do your bidding — or bind them into your weapons to infuse them with sorcerous power!
Project to Support – Avatar Express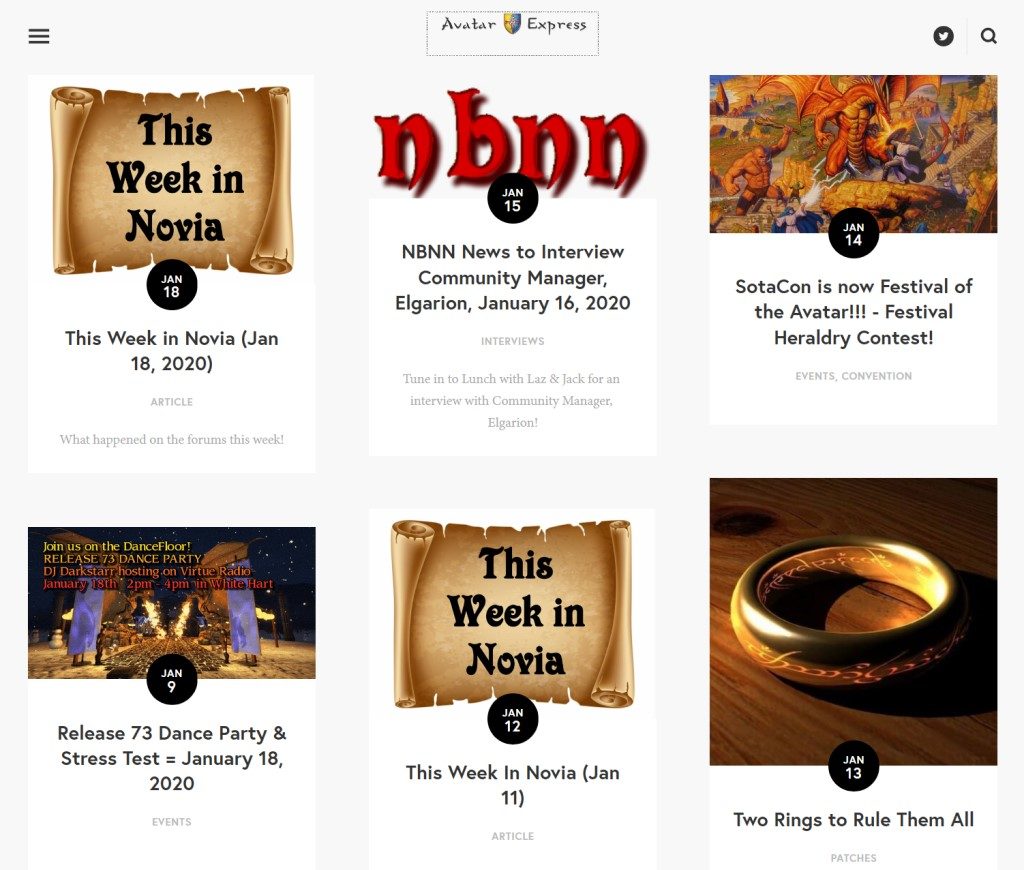 [Forum post by Vladamir Begemot]
I'm pleased to report that
The Avatar Express
is clacking away furiously. News is being delivered and we have established systems to deliver it directly to your brain. You can use one of those systems by following us on
Twitter
at @avatar_express. Even more reliable due to its fully automated nature is joining us on the
Discord
server. News items are posted there via RSS. Or you can subscribe to RSS directly on the site.
If you run an event, quests, etc, please consider helping out by self reporting. The Shroud community is big, and many things are happening that are never seen by others. With 10k monthly users, we would need a full time staff to track down everything that is happening.
You can fill out the
contributor form
, message
@that_shawn_guy
here or post in the Discord server that you would like to help. There is no committment once signed up, you can post as much or little as you like.
Writing up your own events has several benefits beyond the immidiate exposure. It serves as a record for others to see the history of New Britannia as we create it, in an attractive format. Publishing in the Express also has a higher chance than the forums of being seen by search engines and random readers, thus bringing more eyeballs and new players to the game.
It will even make posting in the forums easier! You can upload images to your news item, and then link to those images in your forum post. No more need for 3rd party image hosts!
So if you have something going on in your guild or town, or want to be a Reporter, Cartographer or Historian,
please join us!
Resources – Players Helping Players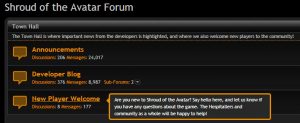 The official SotA
New Player Welcome Forum
and the
Player Created Resources Forum
have the best player created resources for Shroud of the Avatar, whether it's a Player Written Guide, a Video Walk-through, or a Wiki-type Website.
Visit the official
Community Resources page
for a complete listing of all things community.
Continue reading...