On Sunday night I went and watched with Wolfie who set off a 5 Story building in TTC. Wow, that is crazy. They go in and within about 4 minutes they die and it resets. I was calling it the "Elevator to Toon Heaven". So last night I went and did it again..
Being a voyeur behind the pillar I watched as they pushed and shoved in front of the closed door: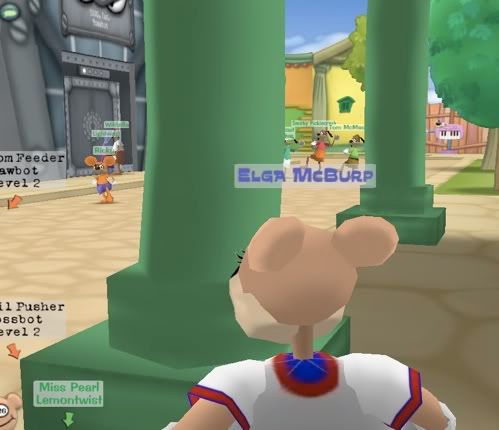 The newness of a noob is classic: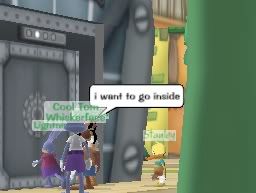 It was entertaining to watch, does this make me a bad person? Technically I'm killing unaware new toons, but you gotta learn somehow right?!