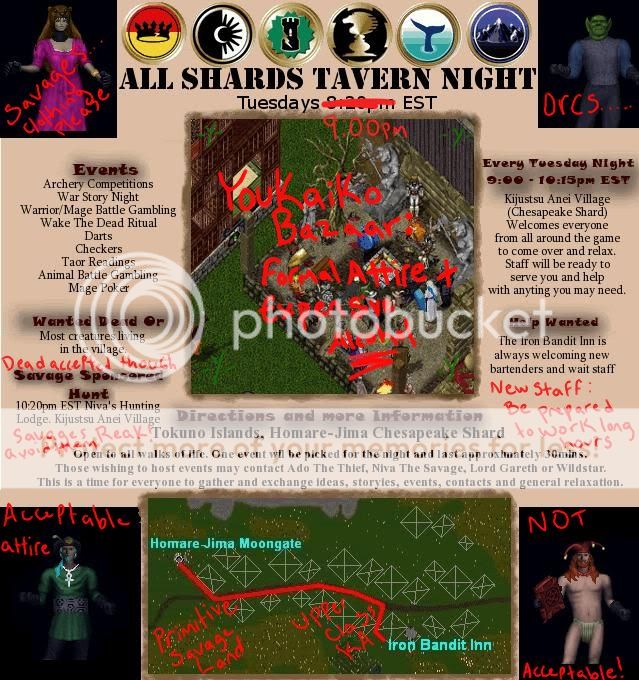 Hail all and well met. This week for the All Shards Tavern Night the Iron Bandit Inn will be hosting the Youkaiko Bazaar. A formal dress occasion with a good deal of expensive alcohol. It would be acceptable if the savages and orcs actually wore clothing instead of rags and battered armor. They'll do this if they want free drink i'm sure. The event will start at 9pm est but the bar is usually open a little bit before the event. The Iron Bandit Inn is located in Kijustsu Anei Village (homare-jima, tokuno, chesapeake). This event is open to anyone on any shard so we hope to see you at the event. Let me know if you have any questions...

In other news...
The tavern night last week was a success. We deffinetly got a better idea of what our local tribes are about. Savages and Orcs alike both showed up for the event and drink was shared.. As well as swords. For those of you who saw Sinhi's drawing last week it was correct. Only orc blood was spilled that night. Better luck next time!
Apologies if the red is hard to read in the picture...
​