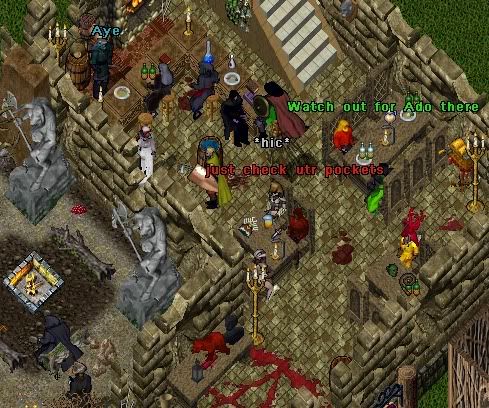 Last night saw quite the gathering at the Iron Bandit Inn. Folks from across the land gathered to hoist a few ale including, Miroku, Hudson Hawk, Ado the Thief, Mirt, Angus, Drittz, Tiger Lily, Niva the Savage, Zelda of Zed, Odyssey, Daria, Elminster, Golden Hind, and later on Vortex and Yeoman.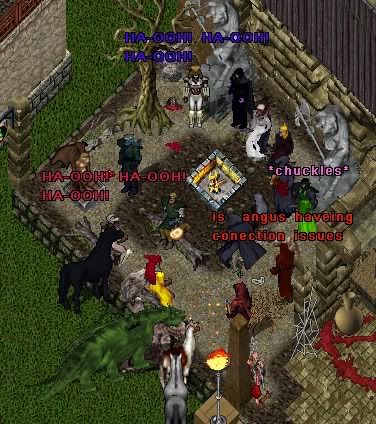 The group then moved out front to take part in a Dart Tournament which was won by Niva the Savage. Well done Niva!
Afterwards, most patrons ventured over to the Savage Hunting Lodge and headed out to attack the orc village outside of Cove.​