Since mmo's have become much more item based the weapons and inventory is usually distinguished by brightly colored, unnatural textures. It has become what is known as
neon fest
. This takes away from the natural, medieval feel of the game and ends up looking childish, annoying and unaesthetic.
If we look at the later versions of UO, this was actually a big hit for the overall aesthetics of the game. All the colored, imba weapons made the game look like a clutter of mess. This wasn't so in the earlier versions.
I think Kingdom Reborn took the right direction graphics wise. These screenshots look almost like photorealistic painting. Beautiful: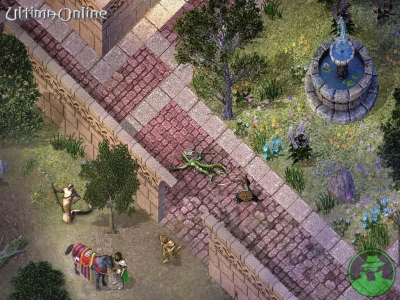 Smooth lines, no sharp corners, natural colors, nothing seems out of place. It's almost like a painting.
Now let's look at some modern MMO's: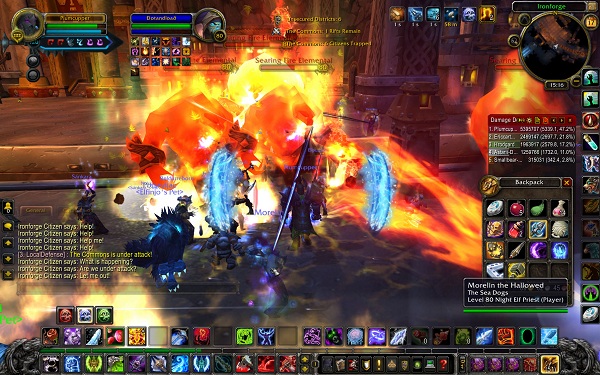 It looks simply awful. Look at all the tasteless colors, the sharp spikes everywhere. If developers can't pull off photo realistic 3D, they should be sticking to 2D.
In my opinion, graphics of Kingdom Reborn look much better than most 3D mmo graphics out there. Yes, they are 2D, but aesthetically speaking they take the cake.
I hope Ultimate RPG takes a similar approach graphics wise as Kingdom Reborn. Keep it clean, tasteful and it will greatly add to the atmosphere of the game. It will make the game play like a real story in a fantasy world not just and not become a clutter of shiny objects just scattered all around.