UO Content Editor | UO Chesapeake & Rares News
Alumni
Stratics Veteran
Stratics Legend
Wiki Moderator
[FONT=&quot]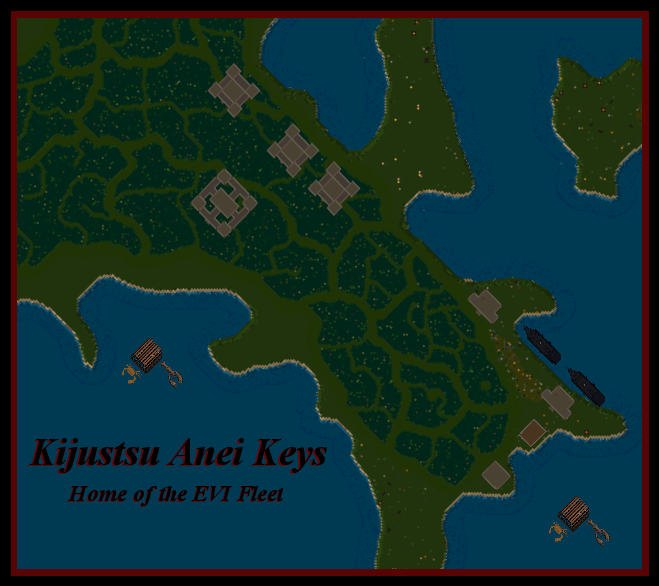 [/FONT]​
[FONT=&quot][/FONT]
With the new Keys location nearing completion and the blueprints for the new banner approved by the Royal Surveyor's office Portreeve Orin felt confident the Keys was ready to rejoin the rest of the Britannia townships and waited for the right opportunity to come along and so it did as he found the announcement for the Sons of the Sea Tournament in his mailbox presented that opportunity.
He issued the order for the SKS Star to be prepared for launch within the and for her to be outfitted for Crab and Lobster fishing. His longtime friend and adviser Kaiko was requested to oversee the preparations and serve as his first. Orin had arrived at the temporary land dock the Star was assigned to, expecting to see a marvelous glowing ship ready to take on the high seas instead he found a severely weather beaten haul and deck you would find in the mothball yards.
He bordered the vessel giving Kaiko a look of disapproval but that looked changed into one of appreciation as she presented him with the crew manifest which listed Elves, Bishop, Heimataride, Lure Alie, Adriana, Calixtula and the Janitor. Orin turned and faced the crew looking around for a few moments and with a crack of a smile loudly announced, "This isn't a luxury cruise ship get to work! and let's get underway!"
[FONT=&quot][/FONT]