Babbling Loonie
Alumni
Stratics Veteran
Stratics Legend
UNLEASHED
As we were learning our backstrokes off the safe shores of Gravewater we heard a commotion.
Of course our thoughts drifted back to last weeks lesson where those horrid beasts interrupted our school and caused deadly chaos! Sure enough it was those 2 legged ghastly beast causing the racket but this time they were staying on the sandy beach and tossing their tempting bait towards us.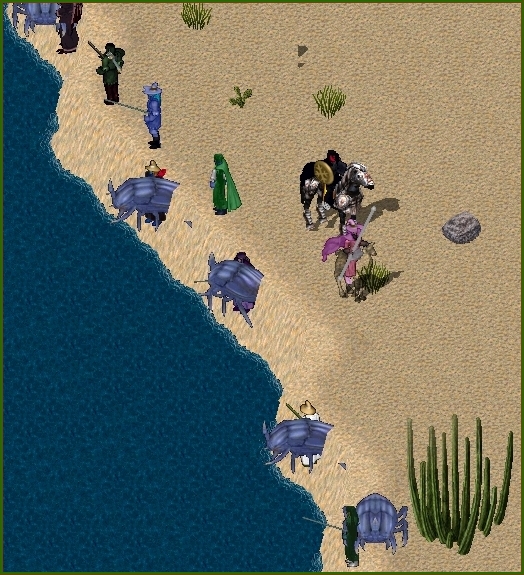 But we were told to stay away in order to protect ourselves and that our friends the scorpions, snakes, and sand vortexes would tend to these unwanted guests.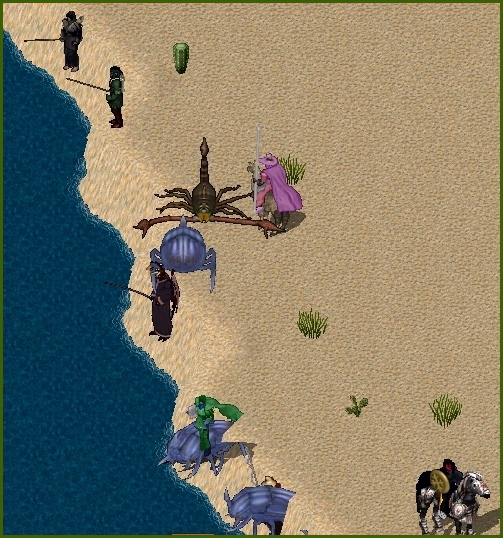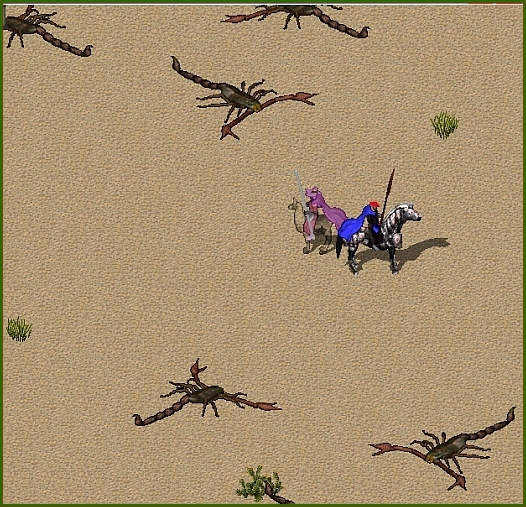 Of course some of our finned friends did not listen as the juicy morsels being tossed towards us was just to tempting. We watched once again in horror as some of our friends disappeared from sight and were not released to swim away safely.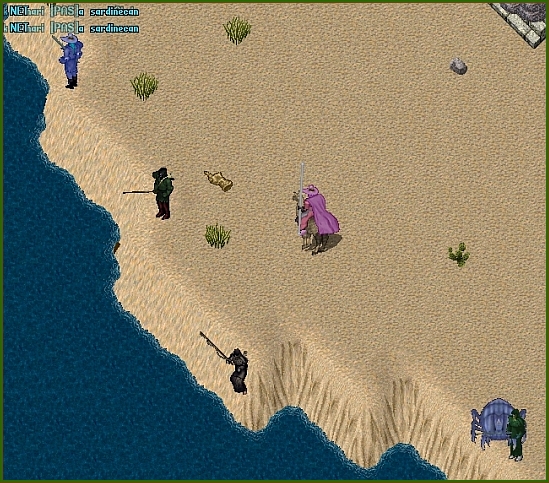 I swam around the shoreline trying to see what these beings wanted from us but only discovered they seem to have a fetish for footwear, scales, cookies and other trinkets.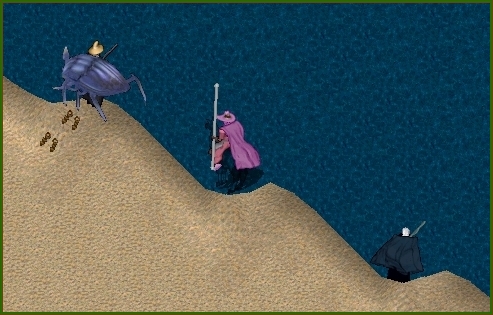 Eventually they dispersed but they left behind their litter of catches ...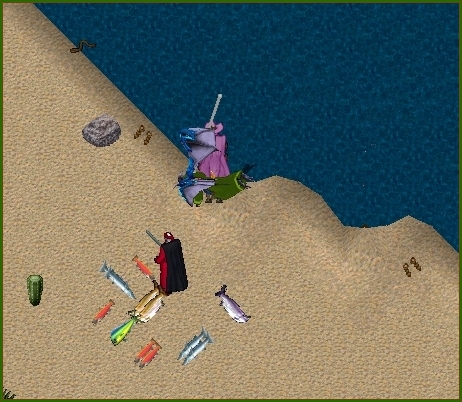 and a 'Fishing Diary'. Our Bass master carefully retrieved it and began to decipher the words which read ...
HOLY MACKERELS!!
The winners for the nights derby are:
Bruce Wayne won "The Whopper" - Biggest Holy Mackerel - 179 stones (wins 500k)
Bruce Wayne also won "The Beetle Breaker" - Highest total weight of Holy Mackerels - 897 stones (wins 500k)
Bruce Wayne also won "The Llama Load" - Highest total number of Holy Mackerels - 10 total (wins 500k)
"The Small Fry" - Smallest Holy Mackerel (wins 500k) it was a 5 way tie. Those are 20 stones each.
Bruce Wayne
Coral
Gil T Azell
Percie D'Ni
Shadow Walker
2nd biggest Holy Mackerel went to Coral for 500k with 177 stones.
Team Competition:
Team Luvs (Total Stones was 877) crew consisted of:
Aya McKenzie
Coral
Festus Fogbottom
Freebee
Gil T Azell
Joyce
Percie D'Ni
Shadow Walker
Wayneho
Galahad
Cuttles
Niela'ras
Team Kindle (Total Stones was 1850) Each crew member won a check for 100k
Adrienne
Ahab
An Nox
Bruce Wayne
Calypso
Erhardsoze
Garth Flaa
Kaeles
Katana
SWEAVER GAL
Torak Uhnrai
~~~~~~~~~
Our Fish Head instructors decided to make a mark of these names in case these horrid landlubbers and litterers show up again, especially the one called Bruce Wayne!!!
Signed,