Seasoned Veteran
Governor
Stratics Veteran
Stratics Legend
Campaign Supporter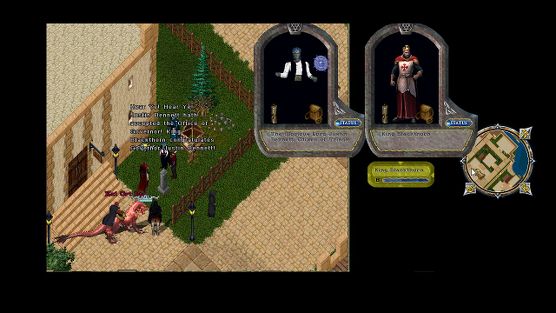 Greetings!
After nearly a year away, King Blackthorn has returned to Lake Superior. We rejoice in the return of the King!
In one of his first acts of council, King Blackthorn he has held a Governor meeting, attended by the Governors Fusion Cut of Yew, Clutch of Vesper, Princess Mononok of SkaraBrae, Nightwolf of Britain, Pawain of Minoc, and Donovan of Jhelom. As the city of Trinsic was without a governor, bids were open for some worthy citizen who was qualified to become governor of that great city. There were three excellent candidates, who all supported each other. Lord Justin Bennett was granted the honor of being Governor of Trinsic for the rest of this election cycle.
His Majesty informed us that the Royal Guard will be reinstated. Those who would support the Royal Guard of Lake Superior are asked to show their support at a meeting on Wednesday August 29 at 8PM Central time. The new leader of the Royal Guard will be Sir Benjamin Travis of Cove.
Next election term will begin on December 1.