It was time to get another piece back of the stolen Lord Blackthorns armor.​
Elesil had called us again at the throne room in Britain's castle.​
She already have been with the gargoyle clan who had the piece of armor.​
She tried to get it back in a diplomatic way but the negotiations with the gargoyle chief of the Dusk clan did not go well.​
She barely escaped from them with her life.​
​
And when diplomatic ways don't work , maybe steel and spells could convince them.​
That is where we would come in.​
Elesil open up a gate to Ter Mur.​
It was just north of the royal palace.​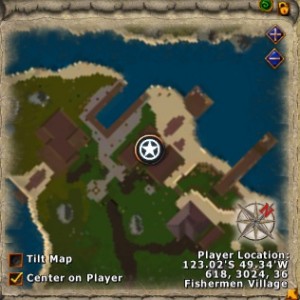 ​
And as expected the gargoyles of the Dusk did not really gave us a warm welcome.​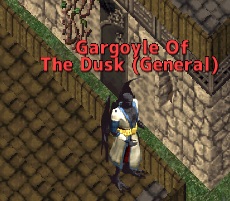 ​
Before we knew it gargoyles attacked us from every side.​
​
It seems that every time we going to retrieve a piece of the stolen armor, we always have to use force to get it back.​
This time was not different.​
You would think by now that they heard that the Heroes of Drachenfels are no pushovers.​
They have been victorious in many battles and this time it would not be different.​
No matter what foe we are up against.​
​
We will win!​
It was time to deal with the gargoyle chief.​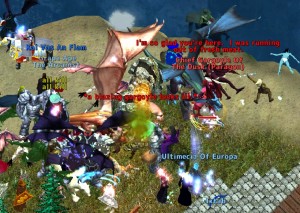 ​
We had our hands full with the chief and he did not wanted to yield when he was loosing.​
When he fell after the fight Elesil examined his corpse.​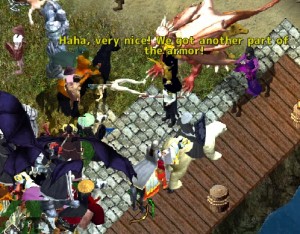 ​
It was the missing shield.​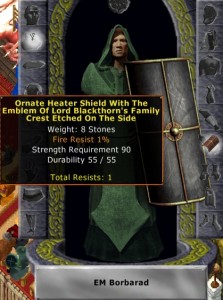 ​
Again, one more part recovered.​
Hopefully for the next part no blood have to be spilled but i have a feeling that will not be the case.​
When Elesil needs our help again, she will let is know.​
She can be sure we will be all there again to help!​
New Frarc, Drachenfels News reporter.​
​
Last edited: