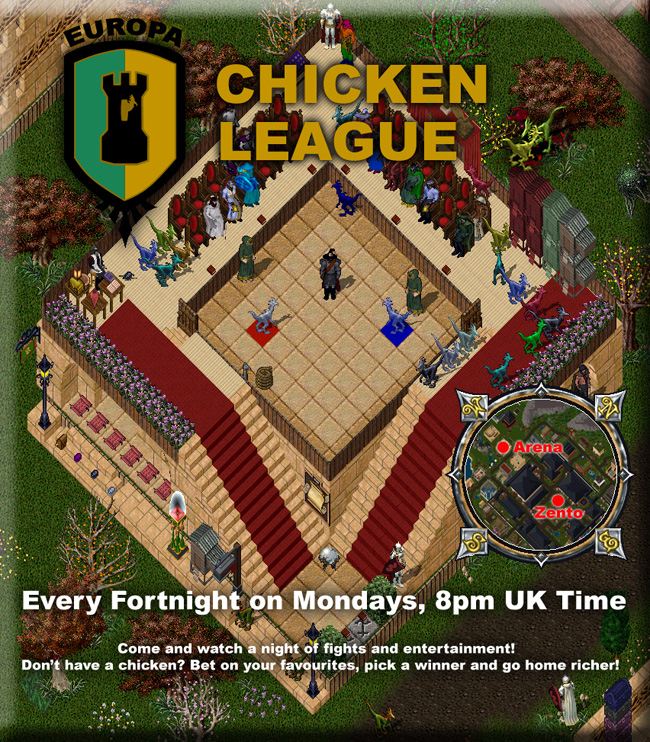 ​
Reaching the last third of the 12-match season, still seven fighters in competition for the top three prizes. Richard looking a pretty good bet, Liza pushing hard though, and still time for some more surprise results to change things about again!
Current league placings are :
7 Points : Richard
6 Points : Valoria's Own Liza
5 Points : Featherstorm, Gladiator, Roger
4 Points : Sanguine, Goldie Locks
3 Points : Frosty, Shadow
2 Points : Sneaky, Attilla the Hen
1 Point : Pinkie, Wind, Ruby, Santa, Glow, Greenhorn, Dorado, Crystal, Dryad, Poison Ivy, Noir
All welcome to join us and see how it goes, bet on the fights, or just chat - as ever we meet at the O*T Arena, Zento, at 8 PM UK time!