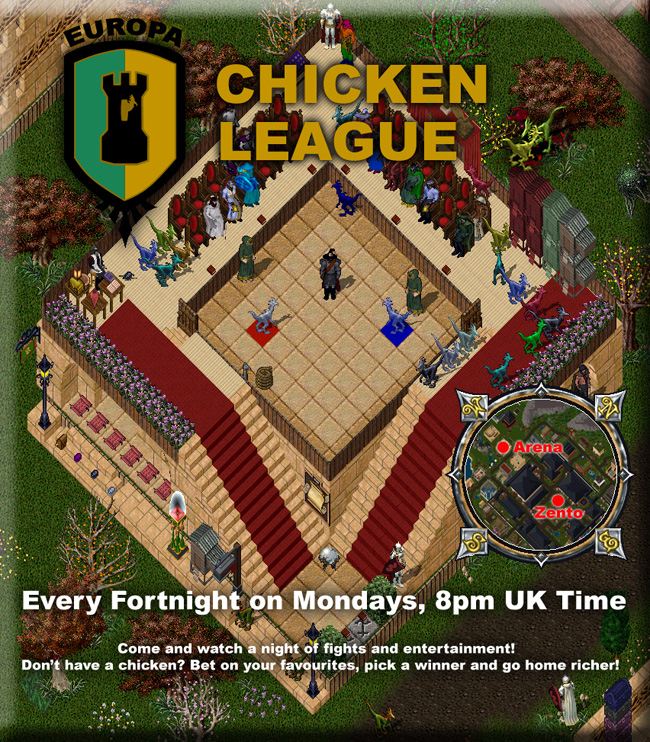 Tenth game of the season, with a league currently wide open.
6 Points : Featherstorm, Spartacus, Sky
5 Points : Lethal Weapon, Sanguine, Stefan Eggberg
4 Points : Valoria's Own Liza
3 Points : Dryad, Spring, Poison Ivy
2 Points : Wild Thing, Spectre, Noir
1 Point : Wind, Lemon, Araucana, Ghost, Alexander
Including this one, three meetings left, so a lot of possible champions still in there fighting!
As ever, games commence at 8PM UK time, at the O*T Arena, Zento, hope to see you there.
Just to note, since we are steadily nearing the holiday season, the final two meetings for season 6 will be in January, on the 6th and the 20th respectively. We'll have mage poker games, or other things for folks to try, on Monday evenings through December.