Penultimate match of the season, and so many possible champions!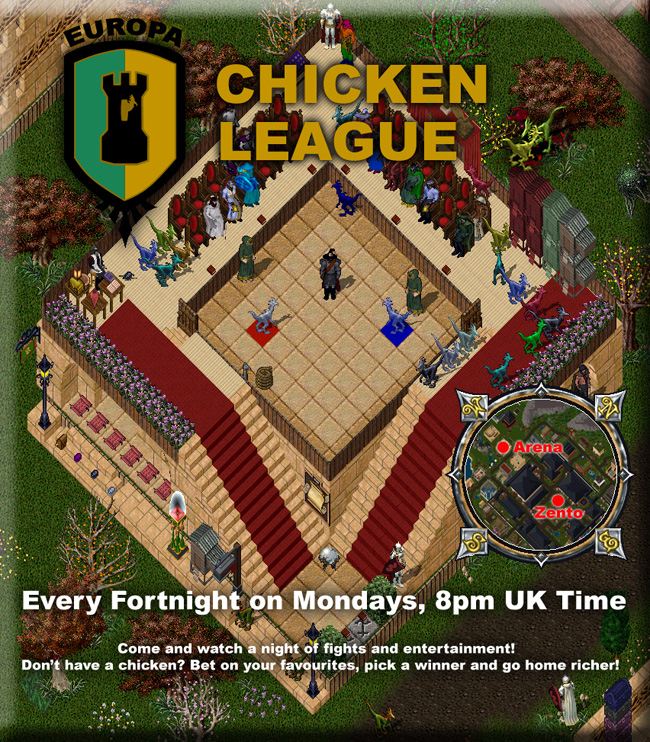 Current league placings are :
7 Points : Featherstorm, Spartacus
6 Points : Sky
5 Points : Dryad
4 Points : Valoria's Own Liza, Sanguine, Shadow
3 points : Frosty, Wild Thing, Noir
2 Points : Goldie Locks, Midnight
1 Point : Spectre, Nugget, Lemon, Ashan, Lime
Where will it end? A highly unlikely, but possible, four way tie? Or maybe one outright winner... or maybe... almost anything between. Closest finish for a long time, this one, and the top four each have different owners so there's not evan a 'leading stable' this time around!
Match 11 begins at 8PM UK time, Monday 13 May - as always at the O*T Arena, Zento. Hope to see you there!