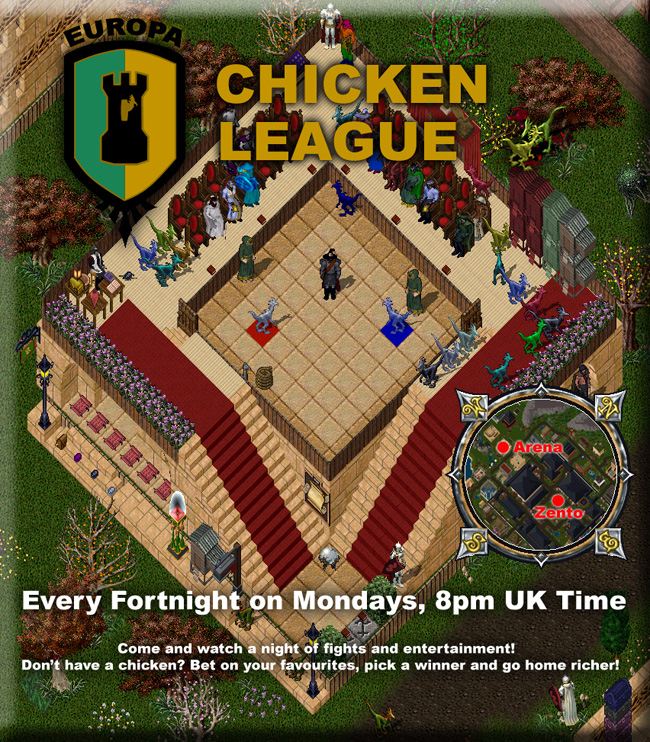 An unbelievably tight finish for the fifth season.
​
8 Points : Spartacus
7 Points : Featherstorm, Sky
5 Points : Dryad, Sanguine, Valoria's Own Liza
4 Points : Shadow
3 points : Frosty, Wild Thing, Noir, Goldie Locks
2 Points : Midnight
1 Point : Spectre, Nugget, Lemon, Ashan, Lime​
So many possibilities - Spartacus is a guaranteed league leader at the end of the season, but two there could catch her to make it a shared championship, and the three birds on 5 points are all potential trophy winners too depending on how the top three perform. The bizarre possibility of three joint winners, four joint runners up, and five shared third places is mathematically achievable!
Must remember to make more statues for the winners, just in case....
Final match of the 5th season will be Monday 27 May, as always 8PM UK time at the O*T Arena, Zento. Hope to see you there!