Mages Damage Crystallized Liquid


Dread Cat Clocktower, Kijustsu Anei

Thursday, April 28th 2011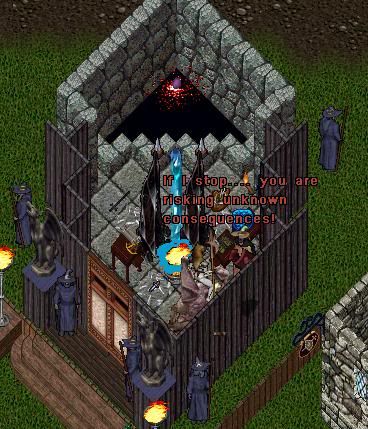 Tribal Council member and Village Defense Leader Niva the Savage put a stop to the Mad Mages extraction process this afternoon! She ordered them to "Stop Now!" even after Lord Gareth explained that stopping now could have unknown consequences.
After they bickered for some time the Mages complied with the order and prepared to shut down and requested Niva wait outside while they do so. Britannia mages explained while they were in the in the middle of the shut down the crystal began to form small fractures at its base which allowed liquid began seeping out.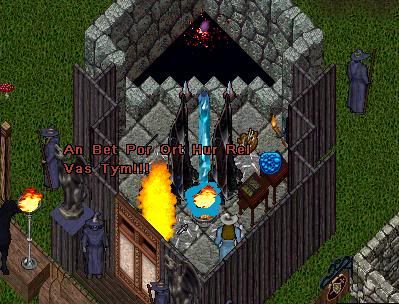 ​
Some type of time spell was cast inside of the Stronghold which they claimed was to freeze the object in time to stop the leaks. Once completed Lord Gareth was seen fleeing the scene with a small vial of blue glowing liquid.
Defense Leader Niva the Savage has issued an arrest warrant for Lord Gareth for violating a direct order from the Council. Niva the Savage want him brought in alive...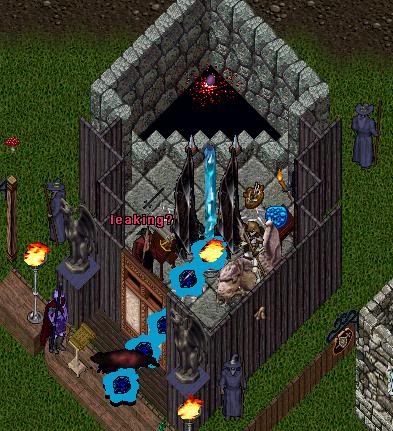 ..one can only assume because of the continuous leaking from the crystal which caused a minor explosion. After the explosion the ground began to tremble and bright blue electrical clouds began to form above downtown Kijustsu Anei Village.

Village Inhabitants Barackus, CaT, Sheila and Sarberius witnessed the Void Wanderer wandering around aimlessly a few minutes after the explosion. It appeared to be lost and confused while examining the different creatures and Inhabitants of the area.​
​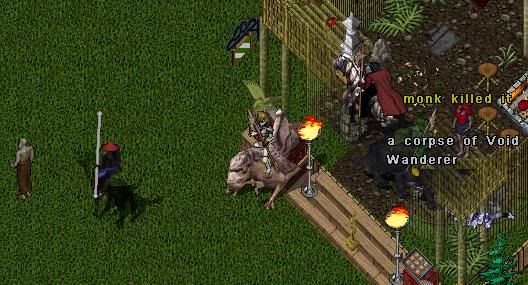 ​
Monks in the area obviously felt threatened and beat the creature to death with their own bare hands. So much for being gentle creatures...
Patrol Guards are requested to stay clear of Stronghold Beta as Repair Drones attempt repairs. Any unusual activity should be reported to Niva the Savage or Jamlyn Hakkendyn.