UO Content Editor | UO Chesapeake & Rares News
Alumni
Stratics Veteran
Stratics Legend
Wiki Moderator
Hall of Commons Meeting Minutes, Hall of Commons in Britain - Sunday, October 22nd 2011
​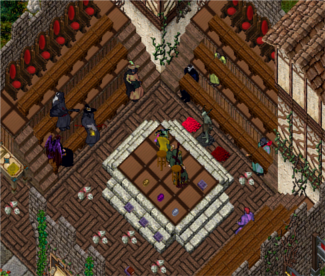 Announcements From the EMS

EVENTS FOR THE MONTH OF OCTOBER
​
Monday, October 3rd @8:00pm ET - Healer's Guild, Vesper Healers
The first offering from the Healer's Guild will be available for new members. You can meet at the Vesper Healer to complete the task. (
Township Attainable Additions
)
Friday, October 7th [No Time Given] - Gate from Luna Bank
We have an event entitled "Tight Lines" Will be a continuation of the Poseidon's Fury restoration.
Friday, October 14th [No Time Given] - "Hidden Identities", Gate from Luna Bank
We have an event entitled "Hidden Identities" More detailed on that to follow
Saturday, October 15th @9pm - Gate from Luna Bank
We have the rescheduled "Where No Olmec Would Go"
Thursday, October 20th @8pm - Sosarian Fair Open,
Sosarian Solstice Fairgrounds
The Sosarian Solstice Fair will open
Friday, October 21st - Healer's Guild Pt. 2, Royal Guard Compound
The Royal Guard will commence exercises. Also this will be the second task for membership into the Healer's guild for those interested.
Sunday October, 30th @9:00pm - HoC Meeting & Spookiness, Hall of Commons
Following the HoC meeting we'll have something Spooky. In Mankinis Now that's horrifying!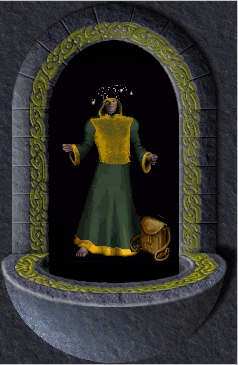 Revenge is a dish best served with Pictures!
Open Floor Discussion
FEEDBACK/ANNOUNCEMENTS
​
Zanku:
What is the latest on the
Township Additions
?
Elder EM Dudley:
The Healer's Hut will be offered first, those are the events I spoke about

Maedhros:
Will there be a minimum healing skill for the healer's quests?

Elder EM Dudley:
First one, no
2nd one, it will be in the capacity of acting as a healer
So yes. You won't do very well if you can't heal people.

Morpheus Mardox:
When will get to go to Fortunes Fire once again. I have yet to be able to make it, hoping madly to see the place in action!

Elder EM Dudley:
We can likely do a session following an HoC in the future,
perhaps on the 16th.

Gareth:
Dragons Watch City and Kijustsu Anei Village will be sponsoring a "Haunted House Decoration Challenge" for all townships on the shard. Each township will choose one house to build the best Haunted house and have a chance to win 50,000,000gold. Phoenix and I are working out the final details and will have it posted soon.

Elder EM Dudley:
And win a Gareth slave for a month! How about that! You heard it here first folks! Win the Haunted House Contest and Gareth will be your slave for a month! Scrubbing floors! Stoking Forges! Tightening Looms! No job too big or too small!
Niva the Savage:
Who judge huts?

Gareth:
Elder EM Dudley and EM Drosselmeyer! You you heard it right here first! They will be judging! Woot!! Woot!!
Gareth:
We are starting up the Patrol Guard again and welcome anyone who wants to participate. Its tons of fun and you get to play with the V.E.C.S Comm Crystal System.
Gareth:
The Chesapeake Shard Directory website upload will be completed soon.