UO Content Editor | UO Chesapeake & Rares News
Alumni
Stratics Veteran
Stratics Legend
Wiki Moderator
Fishing Hall of Fame Record Catch Updates For The Month of August
Thursday, September 1st 2011
​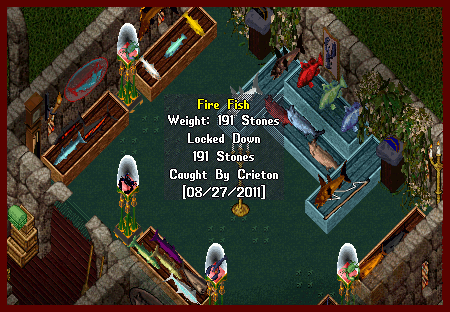 ​
A hardy congratulation goes out to Crieton from Dragons Watch for stepping things up and laying worry down upon fishermen thinking they had the record of all records.
Crieton took the Record for not one fish but two! and all within the same month. Record keepers better get out there and to secure their record holders or we may have to rename the Hall "Crieton's Fishing Hall of Fame!"
Keep 'em coming Crieton!