UO Content Editor | UO Chesapeake & Rares News
Alumni
Stratics Veteran
Stratics Legend
Wiki Moderator
The EVI/SKS Naval Fleet is proud to present its (RP) uniforms which are ready to be picked up by SKS members currently competing in the Feeling Crabby Tournament. The Uniforms are leather with a studded chest, fur cape and boots, Sons of The Sea body sash and to top it off a Dread pirates hat. Admirals and Vice Admirals will have a simple addition of a Ninja belt.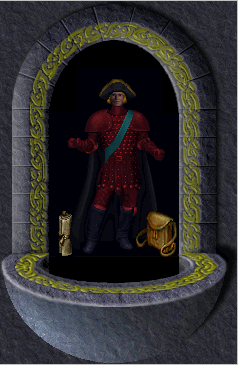 ​
You are not required to wear this uniform but we encourage you to wear it during the Crabbing tournaments and Roleplay events. Each piece of armor (except the hat) are crafted by EVI Naval Fleet and can be imbued. Should you wish to imbue your uniform please contact Taurik the Royal Guard Quartermaster for powder.
...and remember there are two Crabbing Tournament windows this month so don't forget to choose your time block.
+
Wednesday, August 17th 6-10pm ET
+Thursday, August 25th 6-8pm
ET