Break In & Explosion At The Silent Rose Library
PaxOku City, Tokuno Islands
Monday, April 25th 2011
​
Reports are coming in tonight of a break in at the Silent Rose Library located in PaxOku City. Witnesses and Patrol Guards noticed some unusual activity along the PaxOku/Kijustsu Anei border in the midnight hours of Monday night.
Long distance spyglass outlooks spotted what appeared to be savage paint on the outside entryway walls of the Silent Rose Library. Once reported the Village Alert system was activated and Patrol Guards from Aryslan and Kijustsu Anei Village crossed the border into PaxOku to investigate.
Jalymn, Enterprise and Sarberius were the first to arrive where they spotted the Mysterious Savage on the first floor of the Library, where a massive flash fire broke out....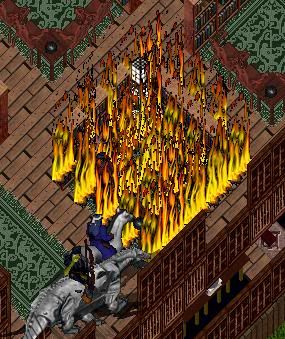 ​
Reports are still coming in and we will have a full detailed report for you later today.