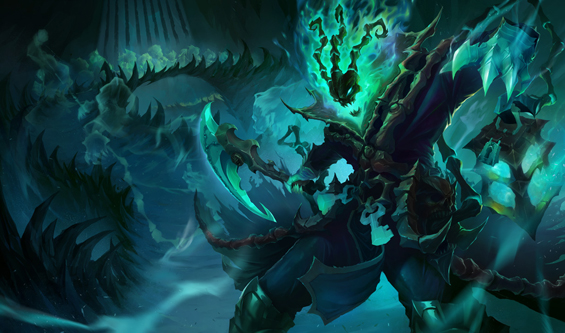 Today the chains rattle and the bells toll for the souls of Valoran, as Thresh, the newest support champion, joins the League of Legends.
With our new champion pricing
, Thresh debuts at 7800 IP, before dropping to 6300 IP next week.
Deep Terror Thresh Bundle Available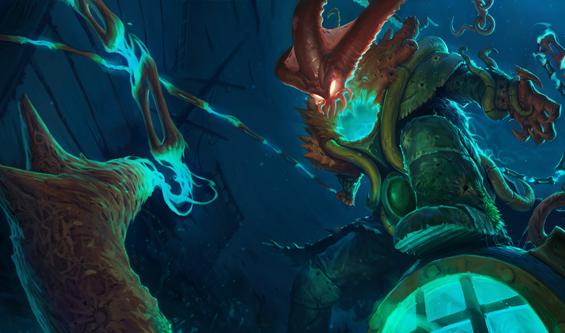 This eldritch, aquatic skin will terrorize your opponents on the Fields of Justice. With new animations and spectral bubble effects on his attacks and abilities, this nautical reimagining of Thresh gives new meaning to the phrase: "sleeping with the fishes."
Ensnare Thresh and his Deep Terror skin for
1462 RP
(normally 1950 RP) until the end of the weekend, before this discount is lost to eternity.
To learn more about Thresh, check out these recent features:
Continue reading...