Former Stratics CEO (2011-2014)
VIP
Alumni
Supporter
Stratics Veteran
Stratics Legend
UNLEASHED
Campaign Benefactor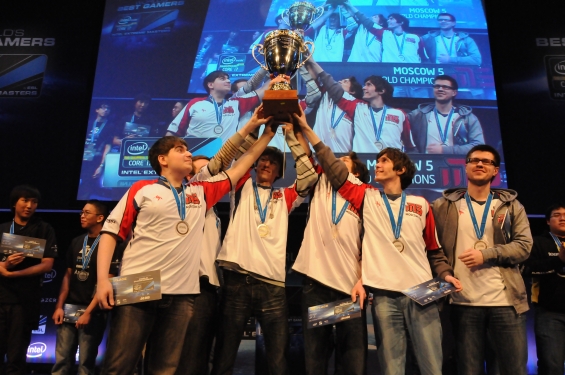 Summoners!
We're pleased to announce that the Intel Extreme Masters World Championship was a record-setting event both online and off in Western eSports!
Last week, summoners from all across the globe came together in Hanover, Germany to compete for the most prestigious League of Legends title since the Season One Championship. There, on the largest indoor eSports stage that the world has ever seen, these phenomenal players battled it out for the cash, the glory, and for the entertainment of millions of fans like you.
Over the course of the championship, thousands of spectators packed into Hall 23 at CeBIT to watch their favorite teams compete live. As more and more players continued to turn out to watch, the convention organizers were forced to turn people away at the door due to overcrowding. At the same time, hundreds of thousands of online viewers from 181 of countries all across the globe tuned their browsers in to the live broadcast. By the time that Moscow 5 raised the IntelEM World Championship cup, over there were over 267,000 people were watching them receive their title live – a world record for eSports outside of Korea.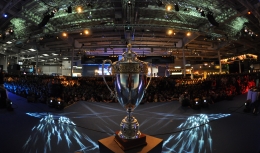 We wanted to take a moment to share this milestone with all of you, as well as to thank all of you for helping to make League of Legends eSports the runaway success that it is today. Over the course of the IntelEM World Championship 2.2 million players tuned in to watch, and it is the passion and enthusiasm that that you all bring to the game that helps make these events possible.
Congratulations to all the teams who competed, and of course to Moscow 5 who went home with the $50,000 grand prize. The final standings and placements for the IntelEM World Championship are as follows:
1st:
Moscow 5 - $50,000
2nd:
Dignitas - $20,000
3rd:
CLG - $8,000
4th:
aAa - $3,800
5th:
Curse - $2,800
6th:
SK Gaming - $2,800
7th:
Solomid - $2,200
8th:
Alternate - $2,200
9th:
Sypher - $2,100
10th:
fnatic - $2,100
11th:
EHOME - $2,000
12th:
Millenium - $2,000
And the Challenger Circuit standings are seeing some movement as a result of this explosive tournament. With two tournament grand prizes in a row, Moscow 5 has made their way to the top of the European Challenger Circuit with 800 points! And with SK Gaming lurching up to 2nd place, they've now overtaken the Season One Champions, FnaticRC, who round out the top three EU teams. North America saw less movement, but CLG was able to break their tie with Team SoloMid with a total score of 750 circuit points. SoloMid is still in second place with 675 points, but Dignitas is catching up fast.
Thanks for tuning in, summoners! We hope to see you all starting Friday, the 6th of April in Las Vegas, Nevada, for IGN Pro League 4!
Continue reading...