Former Stratics CEO (2011-2014)
VIP
Alumni
Supporter
Stratics Veteran
Stratics Legend
UNLEASHED
Campaign Benefactor
Try to resist being charmed by the fan creations in this week's Summoner Showcase! From a tree made of clay to a cuddly creep and much more, your fellow summoners have brought us amazing entries!
Scroll down and take a closer look at this week's entries.
Look Behind You!
CoursedOne's
portrait shows us just how charming Ahri can be.
Look Behind You!
Teemo is in for a surprise at the sinister hands of Shaco, but so are you thanks to the wonderfully talented hands of
Piggyleaks
.
Dress the Teemo
If our selection of Teemo skins doesn't satiate your hunger for cuteness, this flash application made by
Zeldrak
will do the trick!
Katarina Cosplay
Katarina might be the Sinister Blade, but
ChiseChan
manages to convince us that there's a kinder, less stab-ey side to the misunderstood champion.
Voidwalker Plush
Even Malzahar would get all bug-eyed if he ever summoned this cute and cuddly creation by
PurpleNori
.
Maokai Sculpture
The Twisted Treant makes his clay debut in this beautiful and intricate sculpture by
Thoribas
.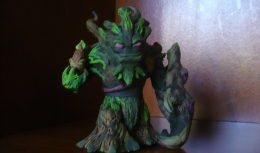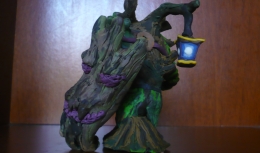 And that ends this week's submissions, but we're always looking for more! Send your fan creations and Summoner name to
[email protected]
!
We'll see you next week!
Continue reading...