Former Stratics CEO (2011-2014)
VIP
Alumni
Supporter
Stratics Veteran
Stratics Legend
UNLEASHED
Campaign Benefactor
Summoners!
Week two of the Great Hunt is underway, and with all these feisty yordles clamoring to claim the most impressive prey, we thought it might be time to change things up on your hunting expedition. This week of the Hunt we've got a whole new roster of famous yordle champions to help you get the drop on even the most dangerous game. You can get a closer look at some yordle hunting tactics by visiting the Great Hunt page below!
Learn More
Whether you're hunting dire wolves, dragon sharks, golems, lizards, ancient wyrms or the occasional armored bear, we've got just the yordle crew to help you bring home the bacon. Here's a complete list of those yordles who will be on the hunt this week.
The following yordle champions will be available for 50% of from Tuesday, the 27th of March to Friday, the 30th of March!
Poppy (normally 260 RP) is ready to lead the charge on your hunting party for only 130 RP.
Amumu (normally 585 RP) is ready to help you hunt for some new friends for only 292 RP.
Even Veigar has put aside his deliciously evil pursuits for a bit of sporting this spring. Catch the Tiny Master of Evil (normally 585 RP) on the hunt for only 292 Riot Points.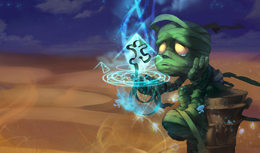 We'll also be knocking 50% off the following skins for these yordle masters of the hunt between Tuesday, the 27th and March to Friday, the 30th of March!
You can keep your Iron Ambassador ready to wrestle even the most rambunctious critters with Battle Regalia Poppy (normally 975 RP) for only 487 RP.
If you're looking into cornering some truly dangerous prey, you can stay well protected with Little Knight Amumu (normally 975 RP) for only 487 RP.
There's no better hunter than a wise hunter, so Greybeard Veigar (normally 975 RP) can be ready to hit the trails for only 487 Riot Points.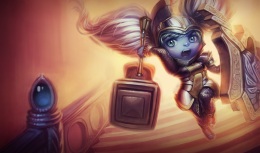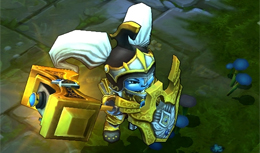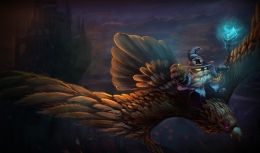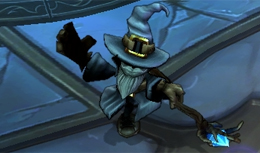 Hurry on over to the League of Legends Store to redouble your hunting efforts by adding some new yordles to the lineup before they go out of season on Friday, the 30th of March!
Continue reading...