The resurgence of the Shadow Isles is at hand! Dormant for hundreds of years, these islands are host to all manner of once forgotten terrors. Now you can pick up some brand new items themed around the spectral realm. In addition to new wards and icons, you'll also find some sinister new skins for some of your favorite champions.
Shadow Isles Skins
Go for a midnight ride with
Headless Hecarim
and his incendiary new ambient and spell effects.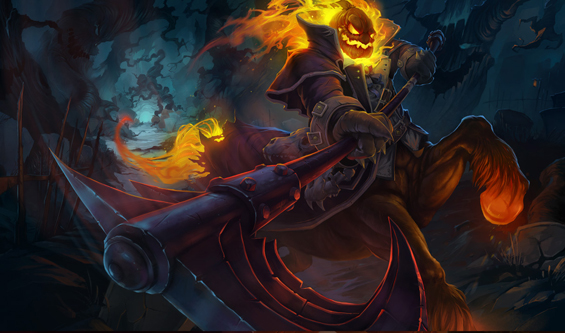 Haunted Maokai's
terrifying new sounds and tombstone-themed spell effects will make you think twice before going for a walk in the woods.
Underworld Twisted Fate's
spectral new sounds and spell effects are sure to strike a chord with Lady Luck this autumn.

Remember that these skins will only be available until 11:59 PM Pacific Time on the 13th of November, so catch them before they're laid to rest in the Legacy Skins Vault!
Continue reading...