Former Stratics CEO (2011-2014)
VIP
Alumni
Supporter
Stratics Veteran
Stratics Legend
UNLEASHED
Campaign Benefactor
Summoners!
Thursday has come again, which means that we're here to set you up with some new deals on your favorite champions of the League. Whether you're a fan of elegant statuary, exotic shrubbery or powerful, ancient weaponry, we've got just the skin to suit your fancy this weekend.
Pick up one of the following skins this week, Friday, April 13th through Monday, April 16th.
If you think that every gargoyle should come with an extra dose of the arcane, then you can pick up the Enchanted Galio for 260 RP.
If you're of a mind that even the most Twisted Treant could benefit from a few pyrotechnics, you can pick up Charred Maokai for just 487 RP.
If you'd like to see a more menacing side of Riven the exile, you can pick up her Crimson Elite skin for 487 RP.
If you think skins are great, but you're really looking to bolster your roster, we've also rounded up a few champions for your consideration.
Riven the Exile will be only 487 RP. We're running a special on reforged runeblades and broken wings this weekend in Valoran.
Fiddlesticks the Harbinger of Doom will be only 292 RP. If you're at all afraid of things that go bump in the night, there's nothing scarier than a sinister scarecrow in the middle of a flock of big black birds.
Karma the Enlightened One will be only 487 RP. Help allies and opponents alike find serenity with this intimidating support champion.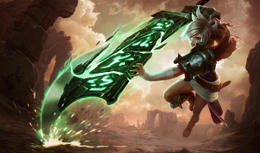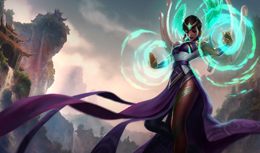 These sales will be checking out this coming Monday, April the 16th of April, so act quickly!
Until next time, summoners!
Continue reading...