Former Stratics CEO (2011-2014)
VIP
Alumni
Supporter
Stratics Veteran
Stratics Legend
UNLEASHED
Campaign Benefactor
Summoners!
We're pleased to announce our next round of epic League of Legends merchandise in conjunction with our partner J!NX clothing. If you're a proud summoner of the League, we're here to help you fly your colors proudly and look positively dashing in the process. Whether you're a fan of void creatures, dangerous mages, crazed doctors or knights in shining armor, we've got you covered.
Here's a rundown of the latest League merch, brought to you by J!NX.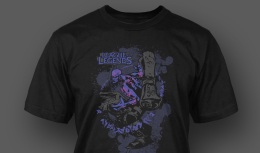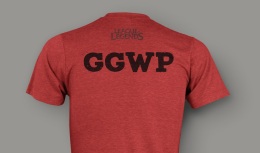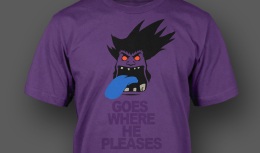 Feast your eyes on this simultaneously dapper and menacing Cho'Gath, the Terror of the Void t-shirt.
Show everyone how roguish and electrifying you can be by sporting this brand new t-shirt featuring Ryze, the Rogue Mage.
Mind your manners by wearing a t-shirt dedicated to sentiments of fair play and sportsmanship.
Proudly announce your intention to go wherever you please by sporting this epic Dr. Mundo t-shirt.
You, too can be Exalted with Baron Nashor when you don this epic homage to your favorite Ancient Wyrm.
Keep it classy by hanging up this portrait of Garen, Demacia's mightiest knight, on your wall.
Get a closer look at these sweet new threads by visiting the League of Legends section of the J!NX store here!
Continue reading...