Former Stratics CEO (2011-2014)
VIP
Alumni
Supporter
Stratics Veteran
Stratics Legend
UNLEASHED
Campaign Benefactor
The birthplace of Riot Games and first League of Legends community to open its doors, North America is where the international phenomenon began. What started as only a handful of developers in a small office building in Los Angeles, California has since grown to an organization of over 500 employees with offices in the United States, Ireland and Korea.
As one of the first to Western titles to fully embrace a free-to-play model, League of Legends had a lot to prove to a North American market accustomed to retail games played on console systems. Since launch, however, players have become so passionate about the game that friend referrals are now the most commonly reported reason that a North American player begins their career as a summoner. LAN centers and colleges across the nation often host competitive and social events centered on the game. Just this past week, schools like Michigan State and Michigan Tech kicked off their St. Patrick's Day celebrations with a League of Legends meetup.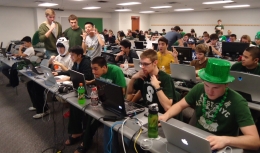 Like many other places in the world, the North American League of Legends fan community also chooses to show their dedication to the community by producing huge volumes of fan content such as videos, songs, comics, statuettes, cosplay and artwork. These incredible works of art often achieve viral success on the League of Legends forums and through other social networks, and are sometimes featured as part of the Summoner Showcase. North America is also home to some of the oldest and most popular fansites in the League of Legends community. Sites such as SoloMid.net, MobaFire and the League of Legends Wiki all began early on in North Amercia, and have been helping to serve the community ever since.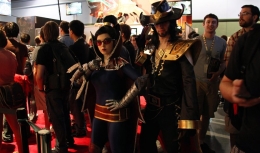 The competitive scene in the United States and Canada is home to some of the most famous League of Legends teams in the global community, including Team Solo Mid, Counter Logic Gaming, Curse Gaming, Epik and Dignitas. Although there are few professional eSports organizations in North America, many of these teams have seized the opportunity to show impressive entrepreneurial spirit, acquiring their own sponsors and starting successful websites and live streaming programs.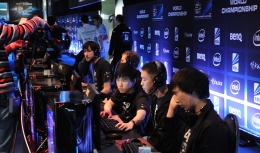 The streams of celebrity players such as HotshotGG, saintvicious, the Rain Man or ReginaId often reach international audiences and viewership numbers in the tens of thousands. These players have fan communities of their very own and often help educate new players through guides and tutorials. North America is even home to the first professional League of Legends gaming house, where the players from Team Solo Mid live and practice together as a team.
This dedication to professional eSports has catapulted many North American teams into the spotlight on the international stage. Teams like Counter Logic Gaming, Curse Gaming and Team Solo Mid have been perennial competitors in prestigious tournaments across the globe, capturing titles in Europe and Asia as well as on their home soil. Several teams from North America were even invited to participate in the first international tournament to take place in Korea!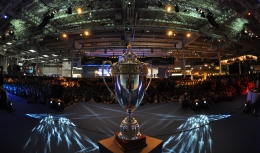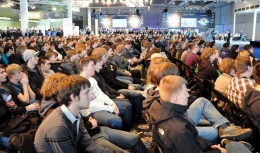 North America may be the birthplace of Riot Games, but there are still more places to visit on the
League of Legends World Tour
! Stay tuned for more on all the unique cultures that make up the international League of Legends community.
Continue reading...