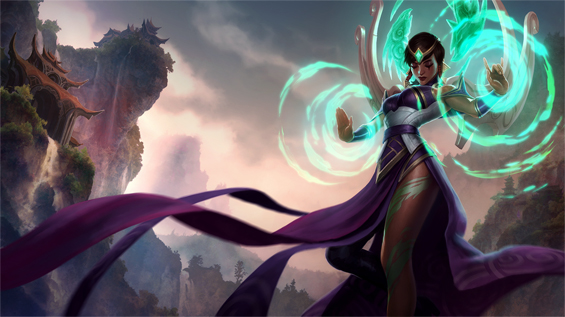 We've talked a lot about giving Karma a complete overhaul, and we're ready to discuss her changes. Karma's relaunch is the real deal, covering her art, abilities and lore for a total renovation. We know she's been the source of a lot of contention since her launch, but we also know that she's got a cult following of Karma diehards. Here's an overview of why we think she needs a rework.
Karma's aesthetics are confusing. While she looks cool, it's difficult to read her role at face value. Grumpy Monkey has provided more info for you on
Karma's look
. We've also seen players eschew her support role for bursty mage gameplay, so we seized this opportunity to give Karma more options in lane. Scarizard has talked more on
Karma's evolving mechanics
. We also think that Karma needs a new story that suits her updated abilities and aesthetics. RiotRunaan has taken you through
Karma's transformation
into an unstoppable Ionian leader.
For Karma diehards, we have a special treat – we'll be giving those of you who've unlocked Karma a skin based on her traditional look.

Karma's getting an extended PBE stay so we can thoroughly test her new gameplay and incorporate your feedback.
Continue reading...