The holiday is over and the results are in! We have pages and pages of scrumptious gingerbread and cookie sculptures made by summoners with thirty points in the Culinary mastery, and now we can share them with you! Well, we can't literally share the deliciousness, but pictures are close enough, right?
Here are our Riot-selected top five winners of the Deck the Halls with Gingerbread contest: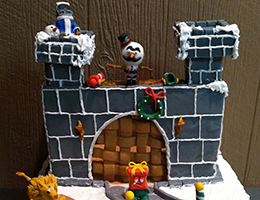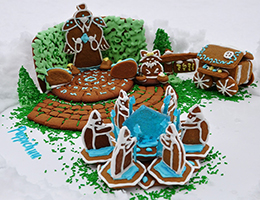 These folks all win a boatload of Riot swag including Blitzcrank and Malzahar hoodies, a Teemo hat and every Snowdown Showdown skin from League of Legends!
Now it's your turn to vote! We will crown five more grand prize winners for this contest, and these honorable mentions need your discerning eye to claim the throne!
Head over to Woobox to vote for your favorite
and sweeten the deal for these cookie-cutting summoners. You can only vote for ONE entry, so make sure it's your absolute favorite!
Congratulations to all of the winners, and a big sugary thank you to everyone who helped make our League of Legends Snowdown Showdown a little sweeter. Hope you enjoyed those holiday treats as much as we did!
Vote for your favorite submission now!
Continue reading...