Former Stratics CEO (2011-2014)
VIP
Alumni
Supporter
Stratics Veteran
Stratics Legend
UNLEASHED
Campaign Benefactor
Summoners!
Another Thursday brings another collection of awesome deals on skins and champions, helping to put a little extra kick into you're weekend. This week's offerings come from the back woods, the halls of Olympus and just about everywhere in between. If you've got a look you want to rock on the fields, or an awesome champion ready to put the fear into your opponents, you can probably find it right here.
Grab the following skins while you can: available at 50% off from Tuesday, April 10th until Monday, April 13th.
If pillaging's on your mind, pick up Viking Tryndamere for just 487 RP.
Give your team a classical look with help from Muse Sona, available for 487 RP.
Who doesn't love overalls? Certainly not Hillbilly Gragas, whose Ozark-inpsired look can be yours for 260 RP.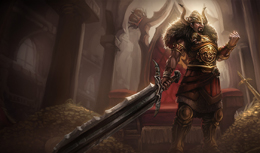 While skins rock your look, they don't matter as much as the champions who wear them. If you're looking to add to your roster, take advantage of the great deal on these all-time favorites, available for 50% off from April 10th-13th!
Taric, the Gem Knight will be only 292 RP. Give this wandering knight a home in your champion roster, and harness the power of his one-of-a-kind magic.
Swain, the Master Tactician will be only 487 RP. Few Noxians are more loyal or ruthless than this silent hooded wizard. Send him onto the field and watch your enemies scatter!
Pantheon, the Artisan of War will be only 487 RP. From the heights of Mount Targon comes a fearsome warrior and assassin, pledging his deadly spear to your cause.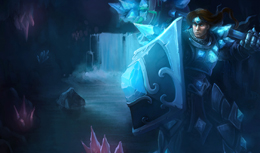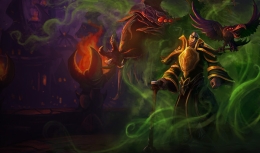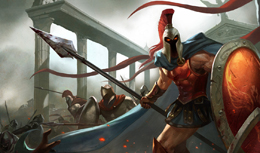 The fields are waiting this weekend. When you set foot on them, we hope these great deals will help you emerge victorious!
Until next time, summoners!
Continue reading...