Former Stratics CEO (2011-2014)
VIP
Alumni
Supporter
Stratics Veteran
Stratics Legend
UNLEASHED
Campaign Benefactor
Images
: To upload an image to Stratics' server, create a new post and click the "Upload a File" button below the text editor. Browse to your image file and insert the full-sized image. Your image will appear in your post.
Alternatively
, if you are using offsite hosting for your image (e.g., ImageShack,Photobucket, etc.), click the "Insert/edit image" button above the text editor and paste the direct link to your image in the appropriate field. Again, your image will appear in your post. (Both Shown Below)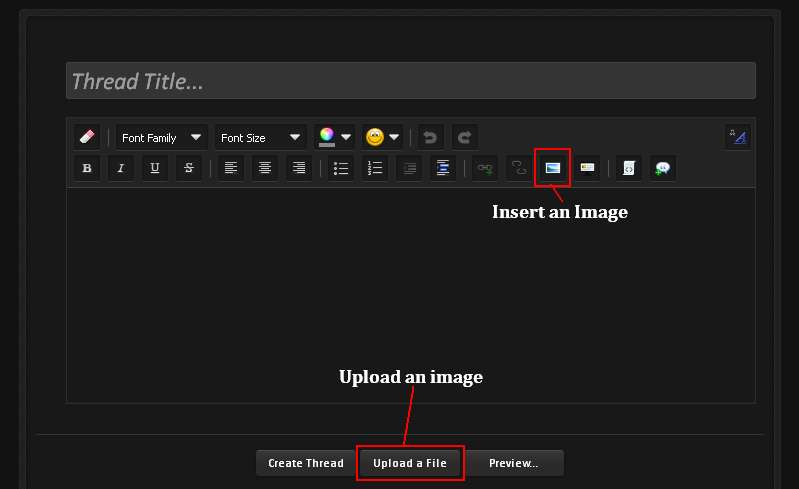 Videos
: Simply place the full link to your YouTube video into the text editor. Stratics Forums will automatically embed the video.
Last edited: