The Grandest of the PooBah's
Alumni
Stratics Veteran
Stratics Legend
Campaign Benefactor
Halloween Trick or Treat items over the years have changed and some have been added and taken away.
I was curious about what and when we got stuff and i was surprised to see the lack of complete resources around for this (some places had earlier stuff some have later stuff)
thought id compile a anthology then once completed add it to the rares forum collection for future resource searching.
anyone recall what we got and when?
i know 2006 was the start of the 'trick or treat' for Halloween.
so from there.....
2006
Carmel Apple
Red Licorice
Rock Candy
(Hue 65)
Special -
9th anniversary Cake, Wine, Pizza, Milk, Plate of Cookies.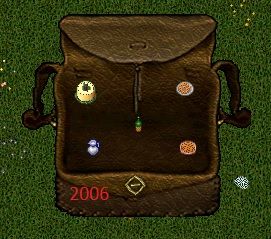 2007
Red Candy Apple (NEW)
Black Licorice (NEW)
Rock Candy (NEW)
13 colors
Purple - 113, 19, 13
Green - 63, 68, 58
Blue - 89, 98, 3
Red - 28, 33
Yellow - 55,
48
Special -
Pumpkin Pizza (NEW)
Creepy Cake (NEW)
Murky Milk (NEW)
Mr. Plains Cookies (NEW)
Harvest Wine (NEW)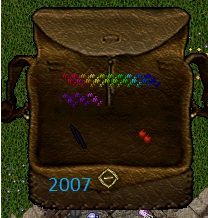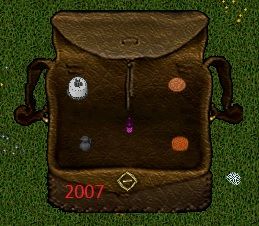 2008
Licorice - Black
Red Candy Apple
Rock Candy 13
A Giant Pumpkin Muffin (NEW)
Candy Corn (NEW)
Pixie Stick (NEW)
Pumpkin Pizza
Creepy Cake
Murky Milk
Mr. Plains Cookies
Harvest Wine
special -
Small Web - White (left and right facing)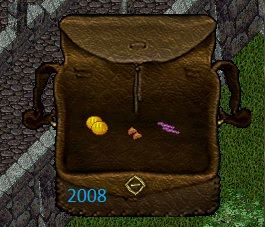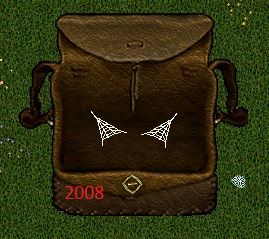 2009
Licorice
(New Orange Color)
Red Candy Apple
Rock Candy 13
A Giant Pumpkin Muffin
Candy Corn
Pixie Stick
Jelly Beans (NEW)
Nougat Swirls (NEW)
Taffy (NEW)
Wrapped Candy (NEW)
Lollipop x 3 (Lime, Orange, Cherry) (NEW)
Pumpkin Pizza
Creepy Cake
Murky Milk
Mr. Plains Cookies
Harvest Wine
special -
Small Web (left and right facing)

Super Duper Special for GM Begging -
Grim Warning (new)
Skulls on a Pike (new)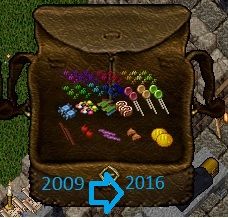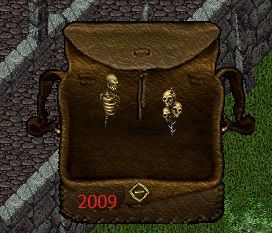 2010
Licorice
Red Candy Apple
Rock Candy 13
A Giant Pumpkin Muffin
Candy Corn
Pixie Stick
Jelly Beans
Nougat Swirls
Taffy
Wrapped Candy
Lollipop x 3 (Lime, Orange, Cherry)
Pumpkin Pizza
Creepy Cake
Murky Milk
Mr. Plains Cookies
Harvest Wine
special -
Small Web Orange and Black (new) (left and right facing)

Super Duper Special for GM Begging -
Grim Warning
Skulls on a Pike
Chair in a Ghost Costume (NEW)
Excellent Iron Maiden (NEW)
Halloween Guillotine (NEW)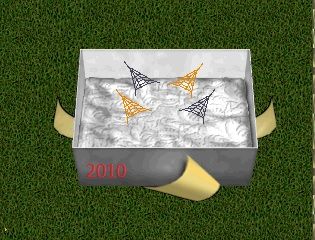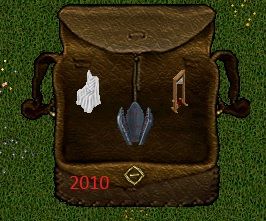 2011

(No Change)
Licorice
Red Candy Apple
Rock Candy 13
A Giant Pumpkin Muffin
Candy Corn
Pixie Stick
Jelly Beans
Nougat Swirls
Taffy
Wrapped Candy
Lollipop x 3 (Lime, Orange, Cherry)
Pumpkin Pizza
Creepy Cake
Murky Milk
Mr. Plains Cookies
Harvest Wine
special -
Small Web Orange and Black (left and right facing)

Super Duper Special for GM Begging -
Grim Warning
Skulls on a Pike
Chair in a Ghost Costume
Excellent Iron Maiden
Halloween Guillotine

2012

(No Change)
Licorice
Red Candy Apple
Rock Candy 13
A Giant Pumpkin Muffin
Candy Corn
Pixie Stick
Jelly Beans
Nougat Swirls
Taffy
Wrapped Candy
Lollipop x 3 (Lime, Orange, Cherry)
Pumpkin Pizza
Creepy Cake
Murky Milk
Mr. Plains Cookies
Harvest Wine
special -
Small Web Orange and Black (left and right facing)

Super Duper Special for GM Begging -
Grim Warning
Skulls on a Pike
Chair in a Ghost Costume
Excellent Iron Maiden
Halloween Guillotine
2013
Licorice
Red Candy Apple
Rock Candy 13
A Giant Pumpkin Muffin
Candy Corn
Pixie Stick
Jelly Beans
Nougat Swirls
Taffy
Wrapped Candy
Lollipop x 3 (Lime, Orange, Cherry)
Pumpkin Pizza
Creepy Cake
Murky Milk
Mr. Plains Cookies
Harvest Wine
special -
Small Web Orange and Black (left and right facing)

Super Duper Special for GM Begging -
Grim Warning
Skulls on a Pike
Chair in a Ghost Costume
Excellent Iron Maiden
Halloween Guillotine
Heads of the UO Dev Team on a pike x11 (NEW)
Thatblok's Head On A Spike (NEW)
Stethun's Head On A Spike (NEW)
Rakban's Head On A Spike (NEW)
Onifrk's Head On A Spike (NEW)
MrsTroubleMaker's Head On A Spike (NEW)
Misk's Head On A Spike (NEW)
Mesanna's Head On A Spike (NEW)
Kyronix's Head On A Spike (NEW)
Gryphon's Head On A Spike (NEW)
Brutrin's Head On A Spike (NEW)
Bleak's Head On A Spike (NEW)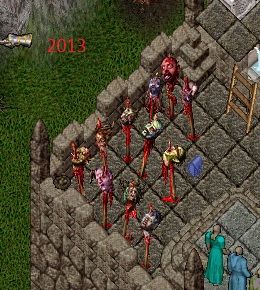 2014
Licorice
Red Candy Apple
Rock Candy 13
A Giant Pumpkin Muffin
Candy Corn
Pixie Stick
Jelly Beans
Nougat Swirls
Taffy
Wrapped Candy
Lollipop x 3 (Lime, Orange, Cherry)
Pumpkin Pizza
Creepy Cake
Murky Milk
Mr. Plains Cookies
Harvest Wine
special -
Small Web Orange and Black (left and right facing)

Super Duper Special for GM Begging -
Grim Warning
Skulls on a Pike
Chair in a Ghost Costume
Excellent Iron Maiden
Halloween Guillotine
Heads of the UO Dev Team on a pike x11
Thatblok's Head On A Spike
Stethun's Head On A Spike
Rakban's Head On A Spike
Onifrk's Head On A Spike
MrsTroubleMaker's Head On A Spike
Misk's Head On A Spike
Mesanna's Head On A Spike
Kyronix's Head On A Spike
Gryphon's Head On A Spike
Brutrin's Head On A Spike
Bleak's Head On A Spike

Obsidian Skull (NEW)
Crystal Skull (NEW)
Jade Skull (NEW)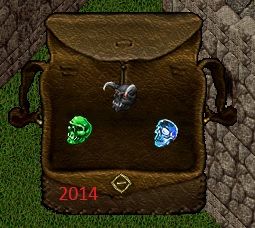 2015

(No Change)
Licorice
Red Candy Apple
Rock Candy 13
A Giant Pumpkin Muffin
Candy Corn
Pixie Stick
Jelly Beans
Nougat Swirls
Taffy
Wrapped Candy
Lollipop x 3 (Lime, Orange, Cherry)
special -
Small Web Orange and Black (left and right facing)

Super Duper Special for GM Begging -
Grim Warning
Skulls on a Pike
Chair in a Ghost Costume
Excellent Iron Maiden
Halloween Guillotine
Heads of the UO Dev Team on a pike x11
Thatblok's Head On A Spike
Stethun's Head On A Spike
Rakban's Head On A Spike
Onifrk's Head On A Spike
MrsTroubleMaker's Head On A Spike
Misk's Head On A Spike
Mesanna's Head On A Spike
Kyronix's Head On A Spike
Gryphon's Head On A Spike
Brutrin's Head On A Spike
Bleak's Head On A Spike
Obsidian Skull
Crystal Skull
Jade Skull

2016
Licorice
Red Candy Apple
Rock Candy 13
A Giant Pumpkin Muffin
Candy Corn
Pixie Stick
Jelly Beans
Nougat Swirls
Taffy
Wrapped Candy
Lollipop x 3 (Lime, Orange, Cherry)
special -
Small Web Orange and Black (left and right facing)

Super Duper Special for GM Begging -
Grim Warning
Skulls on a Pike
Chair in a Ghost Costume
Excellent Iron Maiden
Halloween Guillotine
Heads of the UO Dev Team on a pike x11
Thatblok's Head On A Spike
Stethun's Head On A Spike
Rakban's Head On A Spike
Onifrk's Head On A Spike
MrsTroubleMaker's Head On A Spike
Misk's Head On A Spike
Mesanna's Head On A Spike
Kyronix's Head On A Spike
Gryphon's Head On A Spike
Brutrin's Head On A Spike
Bleak's Head On A Spike
Obsidian Skull
Crystal Skull
Jade Skull

Deed for a Giant Pumpkin (NEW)
Tray of Pumpkin Spiced Cider (NEW)
Tray of Candy Apples (NEW)
Gypsy Wagon Lamp (NEW)


2017
Licorice
Red Candy Apple
Rock Candy 13
A Giant Pumpkin Muffin
Candy Corn
Pixie Stick
Jelly Beans
Nougat Swirls
Taffy
Wrapped Candy
Lollipop x 3 (Lime, Orange, Cherry)
special -
Small Web Orange and Black (left and right facing)
Super Duper Special for GM Begging -
Grim Warning
Skulls on a Pike
Chair in a Ghost Costume
Excellent Iron Maiden
Halloween Guillotine
Heads of the UO Dev Team on a pike x11
Thatblok's Head On A Spike
Stethun's Head On A Spike
Rakban's Head On A Spike
Onifrk's Head On A Spike
MrsTroubleMaker's Head On A Spike
Misk's Head On A Spike
Mesanna's Head On A Spike
Kyronix's Head On A Spike
Gryphon's Head On A Spike
Brutrin's Head On A Spike
Bleak's Head On A Spike
Obsidian Skull
Crystal Skull
Jade Skull
Deed for a Giant Pumpkin
Tray of Pumpkin Spiced Cider
Tray of Candy Apples
Gypsy Wagon Lamp

Scarecrow (NEW)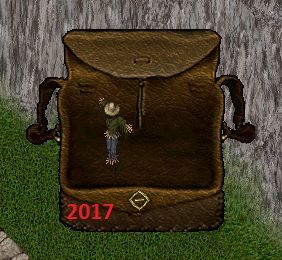 **all info and pics collected from This Thread in Uhall from input from the community**
Last edited: