EM Items currently on Auction Safes located Atlantic Shard
2 Locations!
1 Located in the farthest corner of Malas!
1 New Location 1 Screen West of Tram Trinsic Moongate!
Teleport Tile inside will bring you to each location!
If you need a rune to the new location, please feel free to message me!
Or, do a search on Vendor Search ATL for "Scratch'n'Sniff" or "Eliot"
Festive Elven Piglet
-
1.2p

Statue Of Vervialem, Champion Of Gargoyle Unity
-
1.2p
(Currently on Catskills. Can transfer to ATL by request)

The Knights Of Sacrifice Radiating Shield Of Protection
-
900m

Champion Of Britannia

A Small, Gently Humming Tree Of Balance
Holiday Poinsetta Hand Grown By A Festive Winter Elf

Bamboo Grass For The Star Festival 2014


Bamboo Grass For The Star Festival 2022

Peace Rose
Jaana's Skeleton
The Seanchaidhe's Book Of Fairy Tales
Advanced Quantum Physics Textbook

The Lich Umbria's Midnight Grimoire

A Medicinal Recipe
The Recipe For Serpentwyne - By The Brotherhood Of The Rose
Explosive Fire That Torched The Lycaeum

Your Soul!

Hollow Branch
- 4 drop (2 of each hue) -
Make Offer

Heart Of The Inferno
-
2p

Cheers To The New Year 2020
Roll Of Arms For The Lost Kings Of Akalabeth
A Rare Sand Speckled Sapphire From Nujel'm
Orb Of Daemonic Subjugation
Skystone Shard

Fire-Singed Elven Treasure Box

A Blood Soaked Deadwood Tree Immortalized By The Horrid Murders Of Bane: Ashmedai
-
2p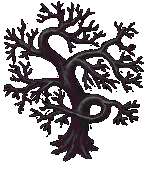 The Shaman's Corrupted Life Power
Midnight Arrows Of A Shifting Sands Rogue
-
1p
Felucca Moon
-
500m
Statue Of Cupid, The God Of Desire
-
500m

Grindylow's Song
-
1.25p

A Candle Whose Light Glistens From The Prismatic Breath Of The Dragonlord
-
1.2p

Pumpkin Spider Statue
-
500m

Fuddy Wuddys Beach Ball Volleyball - July 2016
-
300m
Enchanted Figurehead Carved By The First Mate Of HMS Laura


Don't like a price? Contact me with offers!
ICQ - 36915068
My Wish List!
Last edited: