Catch of the Week
November 1st - November 7th
Sons of The Sea
, Trinsic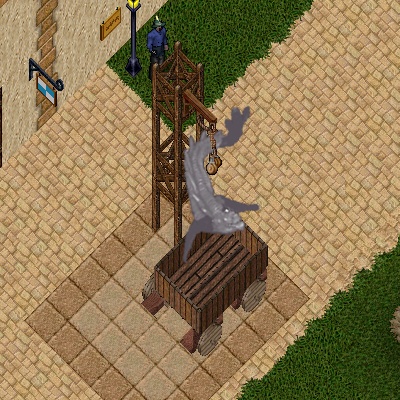 ​
Catch Of The Week For November 1st, 2010:
Kingfish
Kingfish can be caught in the Deepwaters of Trammel, by a Grandmaster Fishermen.
Rules and Regulations
-The fish of the week will be written on a Deed at the
Sons of the Sea
-Weigh-Ins are each Sunday from 8:30pm ET to 9pm ET
-If you cannot attend, use the main mailbox at the
HoC Building
-Fish must be of the specified species
-Date stamped during the appropriate week
-
Weekly Winners Link
Last weeks winner for the Great Barracuda goes to Orin of
Kijustsu Anei Keys
. Orin [SKS] reeled in a massive Great Barracuda with a weight of 171stones!!! You can view his fish on display at the
Sons of the Sea building
, located in Trinsic Trammel. Congratulations Orin for winning last weeks catch!