RSS Feed
RSS Feed
Stratics Veteran
Stratics Legend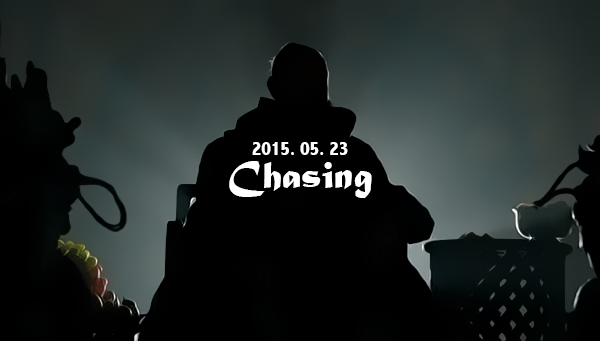 핀치는 그 날 이후로 점차 자신을 잃기 시작했다. 공개적으론 이 사건 이후 살인 사건이 벌어지지 않고, 증거와 정황이 모두 어린 소년을 지목하고 있었기에 유의 감성 수도원에선 이 사건을 종결했고, 진범이 처형되었음을 세간에 선포한 걸로 끝맺었다.
하지만 핀치는 진실을 알고 있었다. 그는 대법원장에게 찾아가 이 사건의 진범이 있음을 밝히고, 그를 찾아내야 한다고 주장했지만 그를 목격한건 그저 그와 몇 명의 모험가들이었지만 그조차도 모습을 보지 못한 채 단지 베스퍼의 무덤을 서성이던 몇몇 불한당들을 사살했을 뿐이었다.
그리고 그 불한당들이 코브에서 벌어진 사건을 따라한 모방범일 수 있다는 대법원장의 이야기에 핀치는 아무런 항변을 할 수 없었다.
핀치는 그 날 이후 자기 스스로를 경멸하기 시작했다. 자신의 그릇된 판단에 대한 분노로 가득찬 핀치는 점차 과격해지기 시작했지만, 그는 다시 누군가에게 심판을 내리거나, 누구에 대한 판결을 내리거나 하는 공무를 수행할 순 없었다. 그리고 점차 자신에 대한 분노는 다른 이에 대한 분노로 전이되기 시작했다.
그는 그 날 이후 계속해서 종결된 사건에 매달리며 밤잠을 설쳐가면서 조사를 계속했다. 그러나 그가 찾을 수 있는 단서는 그 어디에도 없었다. 핀치는 그 날 이후 사라진 정찰병이 진범임을 확신했다. 그러나 그가 남긴 족적은 그야말로 유령과도 같았다. 코브의 주민 누구도 그를 제대로 알고 있는 자가 없었다.
코브와 같이 오크들의 공격을 자주 받는 작은 마을에선 누구나 검을 쓸 수 있고 성인 남성의 역할을 할 수 있다면 쉽게 받아들여졌다. 특히, 지난 오크 침공 사태 이후로 인력이 부족한 상황에선 더더욱 그러했다. 그러다보니 어중이 떠중이들이 많이 모였고, 사고도 많이 일어났었다. 그러나 그 정찰병은 누구에게나 친절한 성격으로 다들 그를 많이 신용하고 있었다. 불과 수 주밖에 안되었음에도 불구하고 그가 사라진 걸 아쉬워하는 사람들까지 있었다.
그럼에도 그에 대해 아는 바가 별로 없다는 건 이 사건이 결코 우발적이지 않으며, 치밀한 계획일 수 있다는 걸 의미했다. 그리고 베스퍼에서 그 알 수 없는 목소리가 진범의 것이었다면...뭔가가 있지만, 그의 목적을 알 수가 없었다. 아무 것도 모르는 상태 그 자체가 핀치에게 있어서 크나큰 고통이었다.
'자네에게 교훈을 주려고 하네.'
그의 목소리가 매일같이 머리 속을 헤집어놓았다. 그는 도대체 누구고, 왜 자신에게 이런 짓을 하는걸까. 무고한 자들의 목숨을 희생하면서 그가 달성하려는 건 무언가? 모든게 오리무중이었다. 도대체 아무 것도 알 수 있는게 없었다. 핀치는 날이 갈수록 점차 정신을 놓고 있는 자신을 느끼며 두렵다는 생각과 동시에 어쩌면 차라리 미쳐버리는게 편해지진 않을까 생각까지 했다. 만약 그가 다시 내 앞에 나타난다면, 차라리 그를 죽이고 나도 죽으리라...그런 극단적인 생각까지 하는 자신조차 고통스러웠다.
이벤트 공지
일시: 2015년 5월 23일 오후 10시 (한국 시각)
장소: 브리튼 EM 홀
이벤트 숙지사항
이벤트는 전반적으로 전투가 예상되므로, 귀중품은 필히 보장하시거나 은행에 맡기신 뒤 참여하시기 바랍니다. 이벤트 진행 시간이 길지 않으므로 정시에 참여해주시길 권장합니다.
이벤트 주의사항
이벤트를 방해하거나, 소란을 피우거나, 스팸을 하거나, 타인 또는 EM을 괴롭히거나 모욕하는 등의 행동은 결과적으로 여러분의 계정에 치명적인 기록을 남기게 합니다. 이벤트에서 EM이 말을 할 때에는 주의를 기울여주세요. EM은 여러분이 하는 말에 귀를 기울이려고 노력합니다. 그러나 일부 부분에선 EM이 도와줄 수 없다는 내용도 있음을 양해해주시기 바랍니다. 만약 이러한 행동이 지속될 경우, EM은 문제가 해결되기 전까지 이벤트를 중단시킬 수 밖에 없습니다.
이벤트 채팅 채널 안내
이벤트 중에는 Arirang EM Event 채팅 채널이 사용됩니다. 이곳으로 접속하시어 이벤트 진행동안 EM과 의사소통을 원할히 할 수 있도록 참고하시기 바랍니다. EM은 이벤트 채널에 접속하지 않아 갖게 되는 불이익에 대해서 책임을 지지 않습니다.
Finch starting lost his mind since that day. Empathy Abbey announced that every evidences and circumstances pointing the boy and his death results case termination.
However, Finch knew that there's still murderer out there. He went to Chief Justice and argued we must find who's responsible but there's no evidence of he or her existence. Finch and some of travelers even didn't saw the one, just heard the voice. It could be just one of thugs they slew. It is just unknown.
Chief Justice answered that what happened in Vesper could be copycat, which is one of thug they faced during investigation. There's no solid evidence of Cove and Vesper murders are same suspect. Also since the boy has killed, there's no murder in both cities.
Finch begin to despise himself. He got furious as time goes by, he became violent. However, he couldn't do his work anymore. Judging someone is no longer available to him because of he felt himself guilty or afraid of misjudgment.
Since that day, he have keep investigating about the case which should be closed. But there's no clue about the one who responsible. Might be just his imagination but he felt that he is sure there's someone out there. He focused on sentinel who missing now. According to the citizens of Cove, he left the town few days after the incident but his trails, where did he came from or what he done is unknown. Even people of Cove didn't knew that. Although they have been hang out with him together for few weeks but there's no information about him.
Cove have been lack of men since orc invasion, that's why how could things like this happen. They needed anyone who could wield swords to protect their town. Whatever they have done, where they came from doesn't matter. Especially the sentinel was good at sword and his kindness, some of people missed him.
But Finch felt fear that if he could cover his trail and background, it could mean that he is planning something more, not just simple few murders. If the voice he heard was the one....but Finch couldn't figure out what it is. He's distressed that he knows nothing at all.
'I will give you a lesson'
His voice have been ruining his mind everyday. Who the hell he is and why is he doing to me. What is he going to do by sacrificing innocents? Everything is uncertain and unknown. There's nothing he could reveal. He starting lose his mind and even he felt just gone crazy would make him comfortable rather than seeing himself obsessed with this. And even he thought he would kill the man if he showed up in front of him and kill himself...it was painful to him that think such thing as a druid of Empathy Abbey.
Notification
Date/Time
: 23th May 2015 10:00PM KST/JPT (09:00AM ET)
Meeting Place
: Britain EM Hall
Caution!
We're expecting battle in this event, please insure your precious items or leave them to your bank box. Event time is not that long so we'll start it right in time.
Warning
If you disrupt the event, spamming, insulting other players or EM will eventually make bad record to your account. Please pay attention to EM when he trying to speak something.
EM will try to listen to you when he finished his speech. And be advised that there's some things that EMs cannot help you with. If these behavior continue, EM has no choice but to stop the event till it's solved.
Event Chat Channel
We're using Arirang EM Event during the event. Join here to communicate with EM and get some information from the other players as well. EM will not take any responsibility for missing any information because of this.
Thank you.
Continue reading...