RSS Feed
RSS Feed
Stratics Veteran
Stratics Legend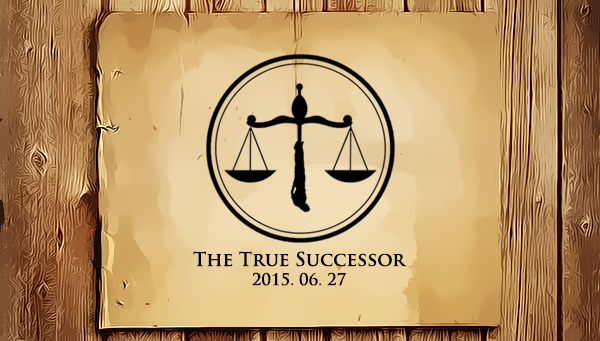 핀치는 자신이 보고 있는 걸 믿을 수가 없었다. 그의 손엔 살인자 케인으로부터 받은 책이 들려 있었고, 그의 책상엔 어지럽게 온갖 재판 기록들이 널려 있었다. 그는 다른 손으로 자신의 얼굴을 덮었다. 믿을 순 없지만, 그가 남긴 기록들은 일치하고 있었다. 정의의 미덕을 관철해야 할 드루이드 중 일부가... 의무를 져버린 것이다. 그리고 자신의 스승인 알프레드 대법관마저도 이와 관련이 되어 있다는 사실은 그에게 이 사실을 더더욱 믿을 수 없게 하고 있었다.
그의 감정이 어떻든, 그의 이성은 이것이 진실임을 경고하고 있었다. 한 편으론 이게 사실이 아니라는 걸 바라고 있었다. 그에겐 확고한 무언가가 필요했다.
그런 심정을 어떻게 알아차렸는지, 핀치에게 다시금 전서구가 하나 왔다. 케인에게서였다. 그는 마지막으로 자신이 있는 곳을 찾아오라 하고 있었지만, 어디에서도 그의 위치를 가늠할 수 있는 단서는 없었다. 그러나 핀치는 본능적으로 이 전서구에 답이 있을 거란 사실을 알았다.
그리고 핀치는 이번이야말로 모든 게 결말지어질 것 같은 느낌을 받았다. 그는 조용히 자신의 낡은 수도승의 로브를 들고 일어나 수도원을 나섰다. 그리고 그가 나가는 모습을 바라보던 알프레드는 조용히 그를 바라보고 있었다. 그는 조용히 자신이 대법관으로 임명받을 때 받은 소박한 반지를 만지작거렸다.
이벤트 공지
일시
: 2015년 6월 27일 토요일 오후 10시
장소
: 브리튼 EM 홀
이벤트 숙지사항
이벤트는 전반적으로 전투가 예상되므로, 귀중품은 필히 보장하시거나 은행에 맡기신 뒤에 참여하시기 바랍니다. 이벤트 진행 시간이 길지 않으므로 정시에 참여하시길 권장합니다.
이벤트 주의사항
이벤트를 방해하거나, 소란을 피우거나, 스팸을 하거나, 타인 또는 EM을 괴롭히거나 모욕하는 등의 행동은 결과적으로 여러분의 계정에 치명적인 기록을 남기게 합니다. 이벤트에서 EM이 말을 할 때에는 주의를 기울여주세요. EM은 여러분이 하는 말에 귀를 기울이려고 노력합니다. 그러나 일부 부분에선 EM이 도와줄 수 없다는 내용도 있음을 양해해주시기 바랍니다. 만약 이러한 행동이 지속될 경우, EM은 문제가 해결되기 전까지 이벤트를 중단시킬 수 밖에 없습니다.
이벤트를 방해하거나, 소란을 피우거나, 스팸을 하거나, 타인 또는 EM을 괴롭히거나 모욕하는 등의 행동은 결과적으로 여러분의 계정에 치명적인 기록을 남기게 합니다. 이벤트에서 EM이 말을 할 때에는 주의를 기울여주세요. EM은 여러분이 하는 말에 귀를 기울이려고 노력합니다. 그러나 일부 부분에선 EM이 도와줄 수 없다는 내용도 있음을 양해해주시기 바랍니다. 만약 이러한 행동이 지속될 경우, EM은 문제가 해결되기 전까지 이벤트를 중단시킬 수 밖에 없습니다.
이벤트 채팅 채널 안내
이벤트 중에는 Arirang EM Event 채팅 채널이 사용됩니다. 이곳으로 접속하시어 이벤트 진행동안 EM과 의사소통을 원할히 할 수 있도록 참고하시기 바랍니다. EM은 이벤트 채널에 접속하지 않아 갖게 되는 불이익에 대해서 책임을 지지 않습니다.
감사합니다.
Finch could not believe what he seeing. He was holding a book, once belongs to the Kane the murderer, in his hand. And trial record documents were all over the table. He raised his other hand to cover his face. He wanted to refuse this, but it clearly shows... some of druids who must follow the path of Justice has neglected their duty. Furthermore, his master and Chief Justice Alfred was involved with this depravity. That's why he wanted to refuse this facts.
Whatever he felt, his reason warned him that this is true. On the other hand, he hopes this is not true. He needs something solid.
It is mysterious how did he knew his feelings or maybe it's coincidence, but Kane sent another letter to Finch. He says find him once and for all. Nevertheless, he didn't say anything about where he is, and there were no clues on it. But Finch knew clues are within letter itself by instinct.
And he felt everything will concluded this time. He picked up his old and tattered monk's robe slowly and leave his home, Empathy Abbey. While he was leaving, someone was watching over him from top floor of Empathy Abbey. Chief Justice Alfred was silently watching his departure. And he fiddle with his humble ring, which he received when he became Chief Justice.
Notification
Date/Time
: 27th June 2015 10:00PM KST/JPT (09:00AM ET)
Meeting Place
: Britain EM Hall
Caution!
We're expecting battle in this event, please insure your precious items or leave them to your bank box. Event time is not that long so we'll start it right in time.
Warning
If you disrupt the event, spamming, insulting other players or EM will eventually make bad record to your account. Please pay attention to EM when he trying to speak something.
EM will try to listen to you when he finished his speech. And be advised that there's some things that EMs cannot help you with. If these behavior continue, EM has no choice but to stop the event till it's solved.
Event Chat Channel
We're using Arirang EM Event during the event. Access here to communicate with EM and get some information from the other players as well. EM will not take any responsibility for missing any information because of this.
Thank you.
Continue reading...