UO Content Editor | UO Chesapeake & Rares News
Alumni
Stratics Veteran
Stratics Legend
Wiki Moderator
[SIZE=+1]
Announcements From Gregory The Town Crier
[/SIZE]
[SIZE=+1]
Wednesday, August 04, 2010
[/SIZE]
Hall of Commons, Britain
By: Merik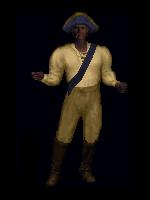 Her Majesty declares The City of Britain on High Alert!
All Citizens advised to stay vigilant!
The next Summit meeting at Her Majesty's table
will be on August 4th at 8:30pm!
Demonic Scouts continue to plague Britain!
Citizens are advised to stay sharp!
Lord Gareth wanted by the Crown for crimes
against the Royal Guard and aiding the Deamons!
Investigation continues into Chief Detective Sheffield's untimely death!
​