RSS Feed
RSS Feed
Stratics Veteran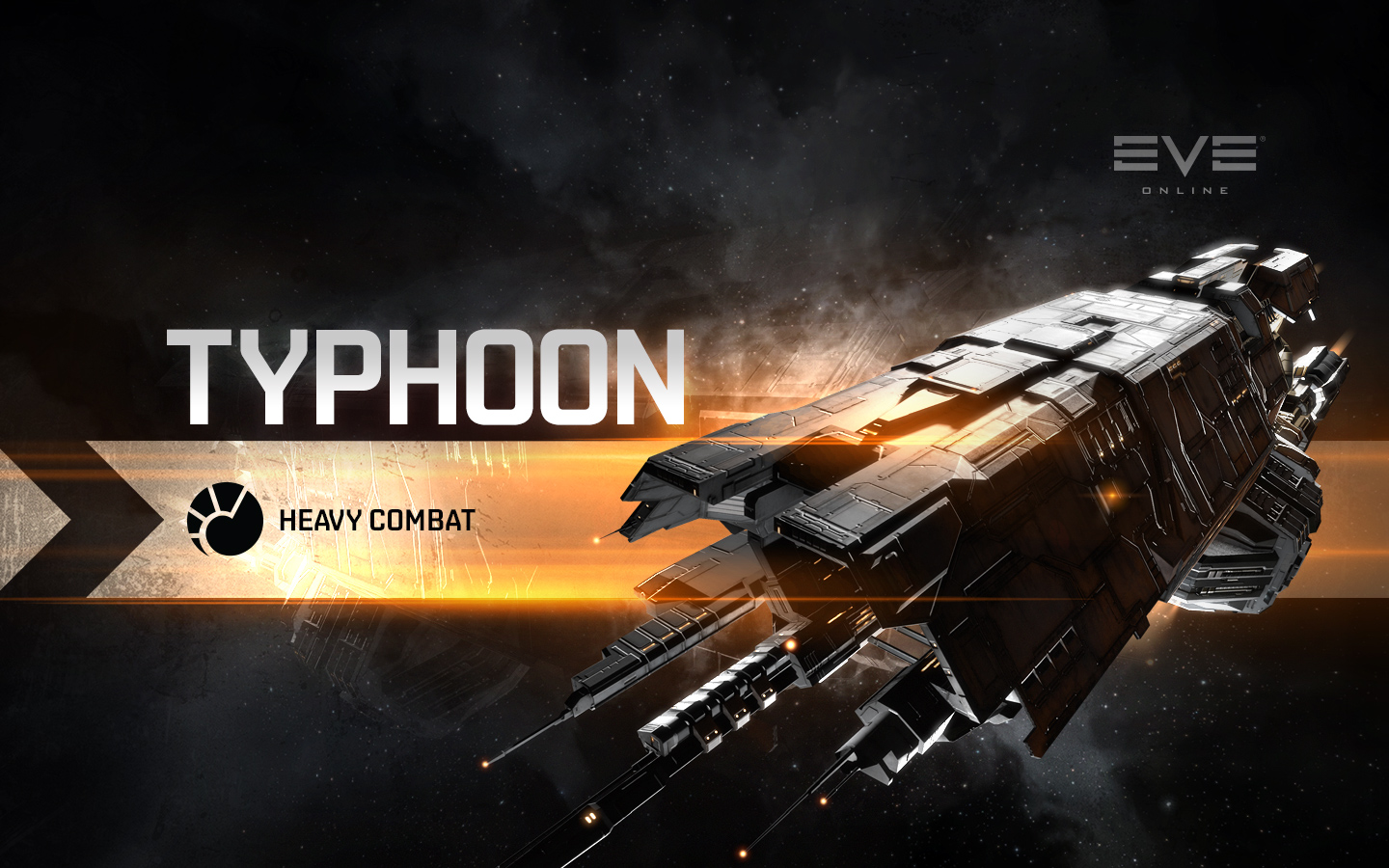 Wallpapers:
In the first of fifteen Alpha Ship Spotlights, today we look at the Typhoon class battleship.
The Typhoon is a highly versatile close to mid-range brawler that delivers massive missile damage while having the tank to last. Praised by its proponents and loathed by those who end up being in its sights, this battleship is one of the most iconic hulls in the Republic Fleet.
Its reputation comes from its versatility, with an ability to utilize either projectile turret or missile based weapons systems. For the more daring (and sometimes a bit crazy) pilot who prefers an off the wall loadout, a sometimes-questionable combination of both systems can also be viable.
Packing the medium and low slots to put up a formidable tank with surprising utility, supplemented by bonuses to missile rate of fire and explosion velocity, the Typhoon tends to be at home in front line combat roles where it excels at dealing vicious damage.
In Detail:
Class:
Battleship
Weapons:
6 Turrets / 6 Launchers
Slot Layout:
7 High Power Slots
5 Medium Power Slots
7 Low Power Slots
3 Large Rig Slots
Bonuses:
(Per level of Minmatar Battleship)
5% bonus to Rapid Heavy Missile, Cruise Missile and Torpedo Launcher rate of fire.
5% bonus to Cruise Missile and Torpedo explosion velocity.
Continue reading...